Adding News
Read through this guide or watch our short video introduction to learn how to create your first news article.
Once your account has been approved you can begin posting news articles. Click on the News icon.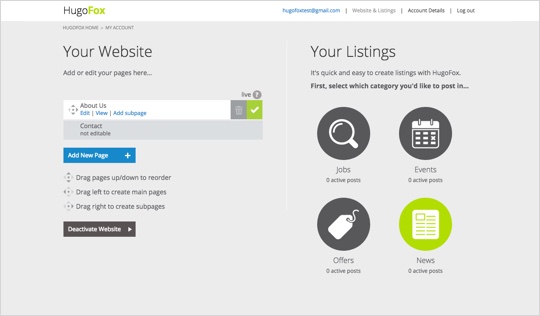 Fill in the author details. Click on the '+' icon and add a picture of the author.
Next, add the title for your article. You now have the option to post your article immediately or you can choose a future publish date.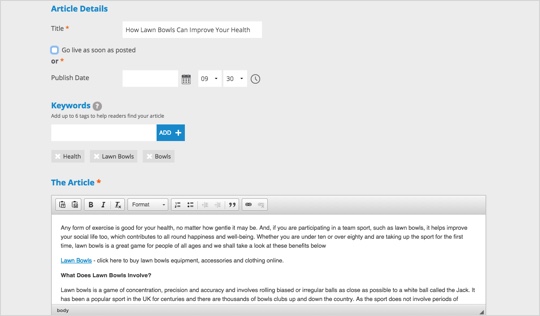 Lets add some images to our news article. Click the Add button and select some images you have saved on your computer. You can add captions and change the order of the images by dragging them. Once you are happy click Save and Close.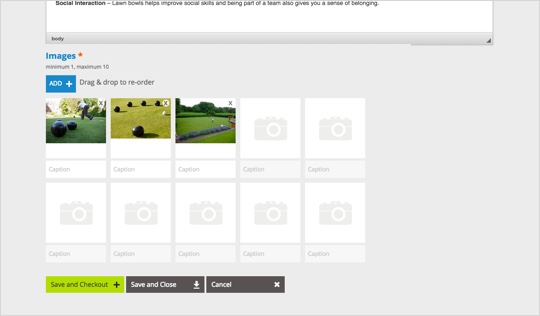 Your news article has now been posted. You can manage all your posted news from this page. Click the View Live link to be taken to your news article.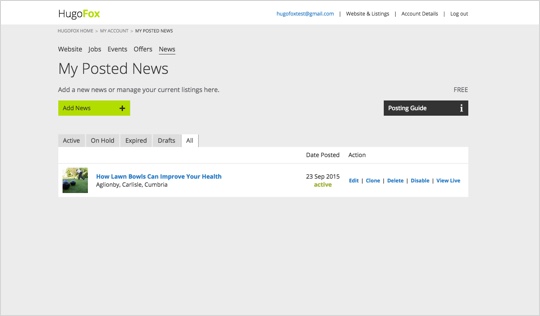 Here's what your live news article will look like.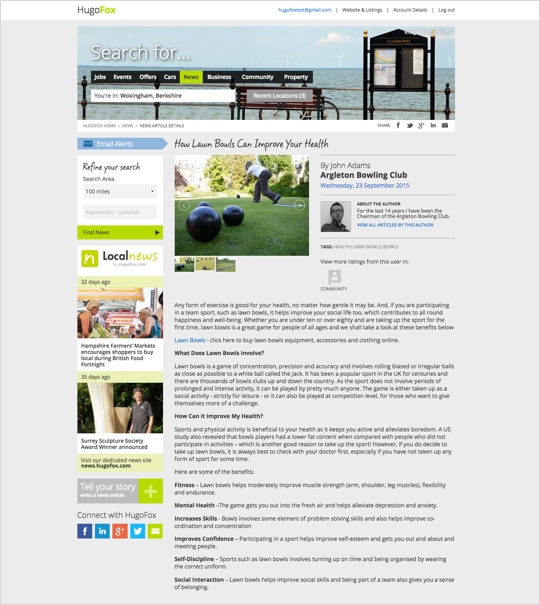 All news articles posted will be added to your website as shown below.