Astley Parish
St Mary's Church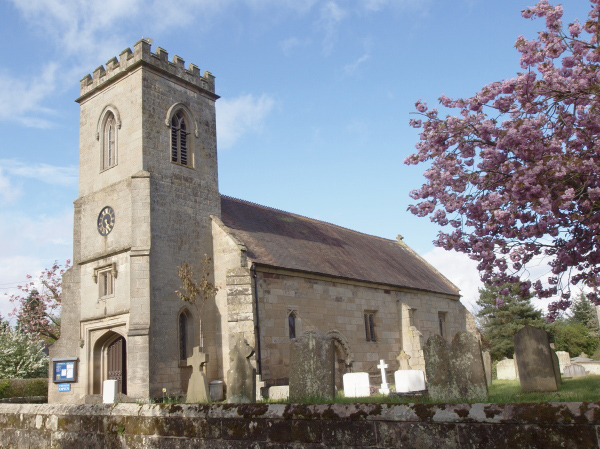 Click here for church service times - all are warmly welcome!
Benefact - October/November 2017
It now looks as though we are not going to have a new priest in post until well into the new year as only one application was received by the new deadline of 11 September. This is most disappointing so we must continue to pray that there is someone out there who will apply and discover the joys of living in this part of the country. In the meantime services will continue in the same way, two per month on average, with visiting clergy and details posted on the notice board and the parish website.
It's a long time since the combine harvesters were busy locally but we have the opportunity to celebrate another successful harvest at our Harvest Evensong service on Sunday 15 October at 6:30 pm. This is a departure from our normal annual Thursday thanksgiving but it will be followed by the usual bring-and-share supper afterwards in the Village Hall (BYO wine!) so do come and join us for this seasonal sociable event.
This year we managed to field 4 participants for the Shropshire Historic Churches Trust (SHCT) Ride and Stride on 9 September: Martin and Margaret Locke, Nick Hall and Keith Ridland, from Weston-under-Redcastle (the only one who took to 2 wheels in the dreadful weather: the worst in over 20 years!). The Lockes and Nick resorted to a combination of cars and walking to visit 18 churches, local and in Shrewsbury; between us we have raised over £1,000 from our generous sponsors, so many thanks for your support and also to those who manned the church throughout the day. A special thanks to Keith for supporting our church. Half the total amount will be returned to St Mary's church funds. Although the SHCT retains the Gift Aid element of your donations we should remember that they generously gave a grant of £1000 towards the east window repair.
With 2 events still to go in 2017, we are looking forward to an illustrated talk on barrel organs by Katherine Turner (who brought one of her instruments to our Gardens Open last year), followed by a recital by the Shrewsbury Hand Bells on Friday 20 October in the Village Hall. Do come along to what promises to be a relaxed and enjoyable evening (see separate box); doors will be open at 7 pm for a welcome drink and the talk will start at 7:30 prompt.
We then have the Christmas Hamper raffle after the Carol Service on Thursday 14 December at 7 pm; the hamper really is something special (ask previous winners!). Nick and Heather are once again collecting items so please let them know what you would like to contribute so they end up with a balanced selection of seasonal items. This year we also aim to have some additional prizes.
If you've been inside the church recently you will have noticed just how fine a job Stan France has made of replacing the old worm-eaten panelling in the narthex. As with any historic building it was far from straightforward but Stan generously gave of his time and skill for which we are very grateful. Another excellent job done is Fred Prinold's repair and repointing of the churchyard wall. During October we expect stonemason Mark Woolley to resume re-pointing of the walls with the correct lime mortar so an absence of frost will be welcome. Meanwhile we await the final bid to have the clock repaired which will be good news for those wishing to know the time in the small hours!
Among the 24 visitors recorded this summer we've had 4 from North America and people from other parts of the UK including Merseyside, Lincolnshire and Devon; visiting from Suffolk was a relative of the Brereton family who formerly lived at Church House.
Finally, a reminder that Evensong will be held at 4:30 pm from November onwards during the winter months.