Bredgar Parish Council
Noticeboard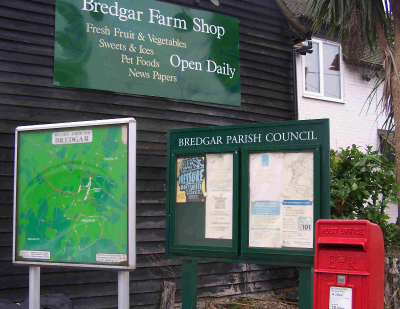 This is our village noticeboard. It contains current notices about activities that have impact on Bredgar, links to Borough Councillors, links to our MP, news about village clubs etc.
Bredgar Community Emergency Response Reply Slip
Bredgar Parish Council have a proposal for reduced speed limits through the village.
See our news article about the proposed speed limit changes here or view a map of the proposed 20MPH speed limit changes here.
The minutes of the last Parish Council Meeting on 15th February at 7:30pm can be found along with previous minutes under Documentation on this website.
| Description | Link |
| --- | --- |
| Swale Borough Councillor | |
| Roads - Fault Reporting | |
| Member of Parliament | |
| Kent County Councillor | |
Information about Bredgar Clubs, Societies and Organisations can be found on our Links page.
Bredgar Parish Councillors would like to thank Matt Cockell from Bredgar Farmshop for supplying and contributing to the cost of the Christmas tree for Bredgar pond, to be erected on Wednesday 13th December 2017.