The Southdown Trust
Background
The current Trustees of The Southdown Trust have an obligation to keep alive and fresh the memory of the Trust's late Founder, John Geoffrey Wyatt.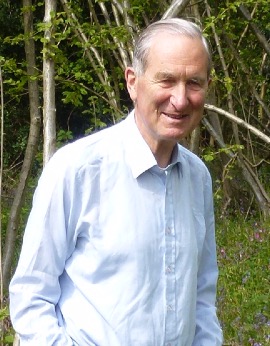 John Wyatt was born in Findon in West Sussex in 1937. He was educated at Winchester College and at Christ Church, Oxford, where he read French and Russian. He then trained as a teacher. One of his early appointments was to Choate School (now Choate Rosemary Hall), in Wallingford, Connecticut, one of the leading private college-preparatory schools in the USA. He was inspired there by the long-ingrained American practice whereby college and university alumni acknowledge the advantages that their education has given them by supporting their alma maters generously for the benefit of following generations of students. This led him to found The Southdown Trust under a Trust Deed dated 14th November 1963. It was registered as a charity, Number 235583, on 7th September 1964. John Wyatt continued to manage this Trust for the rest of his life.
After teaching in several large schools with high academic standards, John Wyatt came to believe that such standards could be applied to children with a broader range of ability. A smaller school would allow children to be more involved in their progress and in the community and to be more motivated and happier. These concepts were well ahead of their time in the United Kingdom at that period, although they are now widely recognised. In 1982 John Wyatt founded Canbury School, a small private coeducational secondary school in Kingston-upon-Thames, so that his ideas could be put into practice there; they continue to be instilled into its pupils today. John Wyatt retired from the School in 1997 and returned to Findon, where he lived in the house in which he was born.
John Wyatt was an expert gardener. He loved travelling, and going for long walks in the countryside with some of his many friends from around the world.
In Spring 2014 the Trustees accepted John Wyatt's recommendation that The Southdown Trust should be re-focussed and its administration simplified without changing the Trust's underlying purpose. John Wyatt died on 31st May 2014, aged 77.