Home
Welcome to Aston Clinton Parish Council's new website.
Throughout this website, you will find useful information about the running of the Parish Council, details of our various committees and Councillors, events in the Park, along with our contact information. We update the website regularly to keep you informed of any changes to local services affecting our residents, along with news of upcoming events in Aston Clinton.
__________________________________________________________________________
Contact the Clerk on: parishcouncil@astonclinton.org
Contact the Assistant Clerk on: parishcouncilassistant@astonclinton.org
Telephone: 01296 631269
___________________________________________________________________________
Councillors Contact Details: These can be found on The Council page on this website
____________________________________________________________________________________
STATEMENT REGARDING PARK USE DURING CORONAVIRUS PANDEMIC.
Aston Clinton Parish Council has decided, having reviewed all government guidance, to keep Aston Clinton Park open for both cars and foot traffic.
The Government has clearly stated that parks should remain open to allow people to undertake their daily exercise. They have also stated that you can drive your car to somewhere to exercise.
To close the park to cars would, in the view of the Parish Council, discriminate against those who are less able bodied or older and are unable to walk to the park to take their daily exercise or to exercise their dogs.
We would ask that everyone respects social distancing when using the park, which due to its size, makes it a safer place to walk than footpaths or pavements. All play areas within the park remain closed until further notice.
The Parish Council is monitoring the park through visits from its councillors and our park keeper, and is satisfied that the significant majority of park users are obeying all Government rules on social distancing.
Useful links:
April 19th, 2020.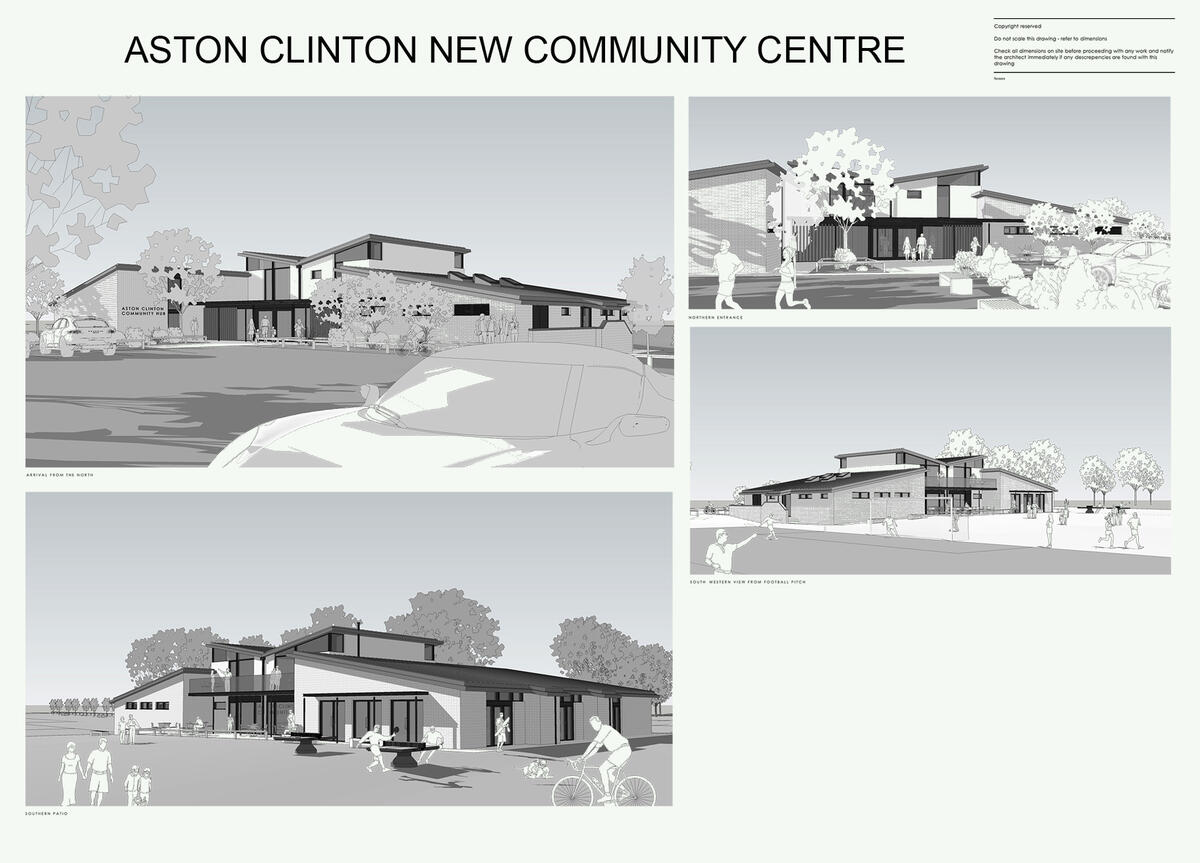 IMPORTANT INFORMATION REGARDING OUR NEW COMMUNITY CENTRE.
As part of the build for the new Community Centre our contractors will be setting up offices in the first week of November 2019, and demolition works on the old building will begin shortly afterwards. These ongoing works will mean that the main entrance to the park will be occasionally closed ( times to be provided nearer the dates) but Park View ( by the West Lodge Hotel) will be OPEN when the other entrance is closed. All Facilities including the Cafe in the Park will be open as usual.
We ask all park users to bear with us during the build as the car park next to the Churchill Hall will be closed (the temporary buildings will be housed in that car park) and obviously there will be some disruption around the construction going on in the park, BUT the results will be worth it – with a new modern accessible Community Centre being built for the village to use.
While the build is ongoing, the café will be open for business as usual, and all other facilities in the park will still be accessible, so please do come and visit the park and the café during the build and see how we're progressing!
We will also be posting updates throughout the build on both the Parish Council website and our Facebook page
Parish Council meetings & events calendar