About Us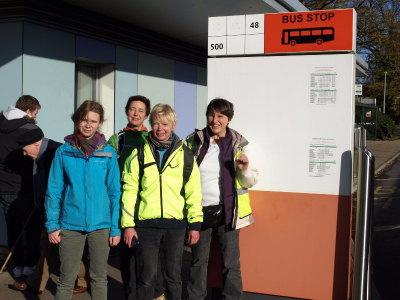 How we started
Our campaign started at the end of December 2014 when we learned that we were to lose most of our bus services, including the service to one of our nearest towns in just days, without warning to the public. A petition was launched and rapidly over 2000 people signed it. We were too late at the time to save the buses. We campaigned hard and that summer, in a packed Harlington centre we learned that we were to get one of our buses back and the only existing bus at that point was to double its frequency. Our campaign had been mostly successful with one exception - we still didn't have a bus to our main hospital despite having a population of around 39,000 people.
Our Continued campaign
We continue to campaign for a bus to our local hospital, this route should not take people well over two hours from some parts of Fleet when it is a journey of just 7 miles. We have proved that it is faster to walk to the hospital than get the bus!
We work with Stagecoach and Hampshire County council to look for improved routes. We are pleased that they are willing to work with a community group such as ours. We also work with other local transport groups and the Campaign for Better Transport.
We pass on information and help advocate for passengers when timekeeping and communication are not what they should be.