Exbourne Local History Group
Field Names of Exbourne
Research into The History of the Field Names of Exbourne
by Margaret Weeks
I started by obtaining a large map of the Exbourne parish, which showed all the fields, and mounted it on hardboard As the map was too large to take around, I photographed areas of different farms and took to land owners or ex-farm employees. They were asked if they could name the fields which they had connection with, either in the past or present.
Once I had these names I filled them in on the large map, in black ink. Having heard of my research, Rod Lane provided me with a list of field names and copies of the 1844 Tithe Map. These I put on the map in red.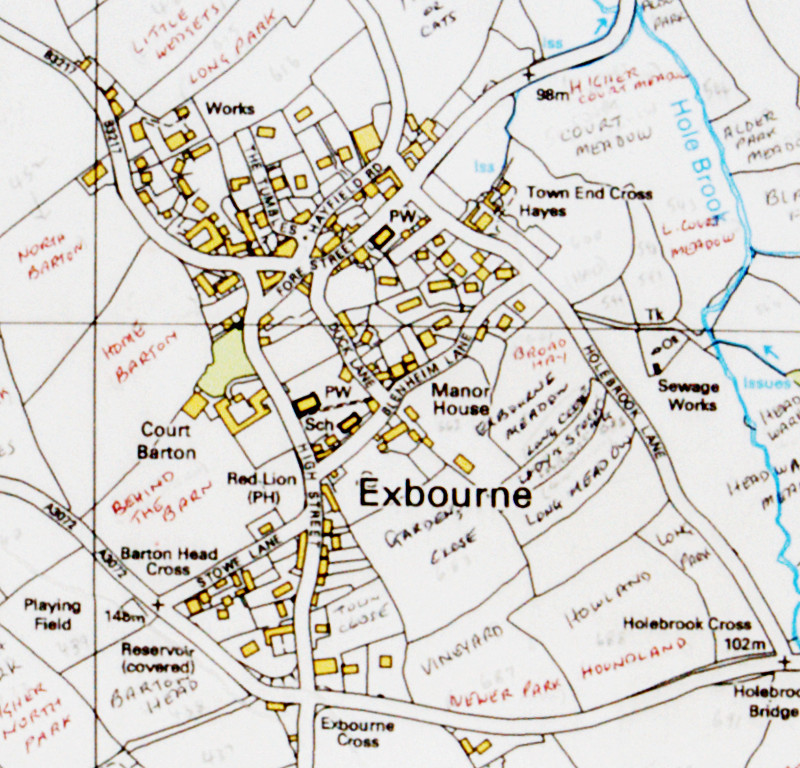 It was found that several of the 1844 names were still in use. It was a very interesting project to research, but I found filling in the names on a small space on the map quite difficult sometimes.
It is very fulfilling to find that when the map has been shown, at the various exhibitions in the village hall, people have shown a lot of interest.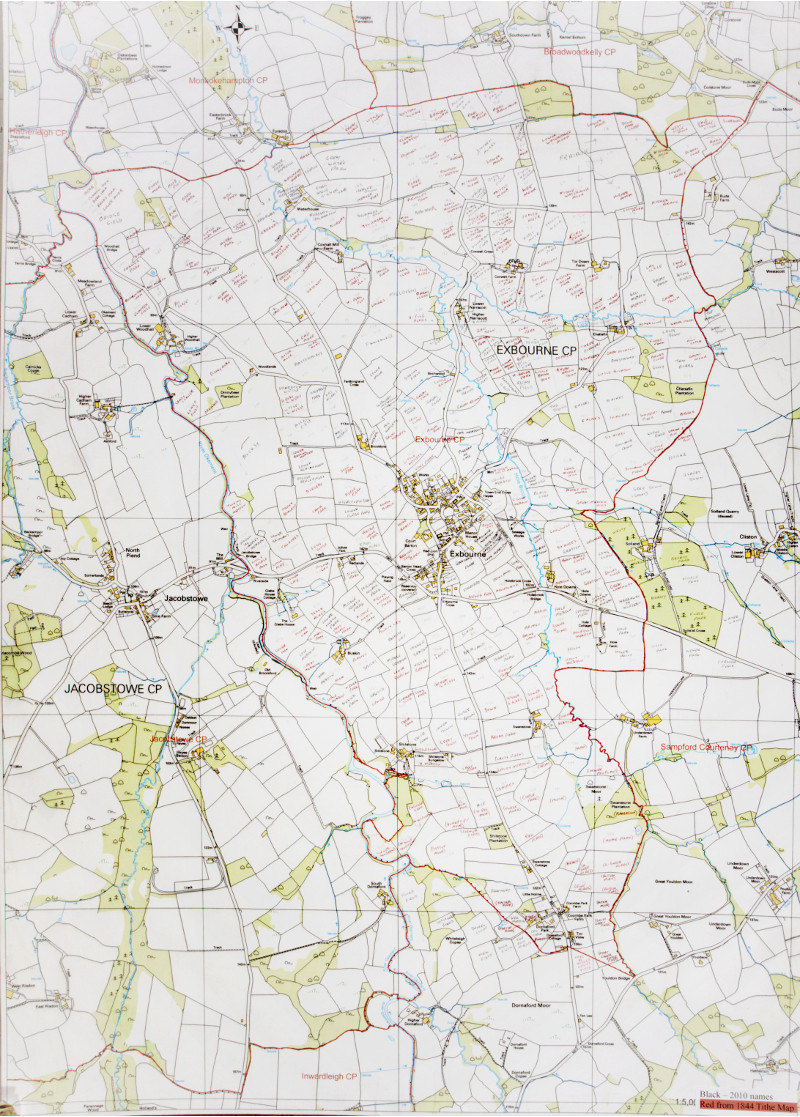 The map is now complete and has been beautifully framed. It now hangs in the Village Hall for everyone to see.