Home
Welcome to the Friary Bowling Club.
The 2022 season is now well underway and club members are enjoying being out on the green again.
For details of fixtures and events through the summer season and information on how to book a rink, please select the relevant page from the main menu above.
If you are thinking of joining a bowling club, why not come along to one of our Monday evening free bowls sessions and give it a try. For more details please select the Free Bowls Sessions page from the main menu above.
The Friary Bowling Club is in a delightful setting not far from the city centre. The club was established in the 19th century and welcomes both men and women.
If you would like to join a small, friendly club with plenty of activity why not use our contact page to send us your details. Our membership secretary will be only too pleased to give you more information.
It doesn't matter whether you have never played before or are an experienced bowler, you will be very welcome. Every assistance and encouragement is given to beginners.
For the convenience of members and visitors we have parking permits for use in the surrounding roads. They are available at the clubhouse.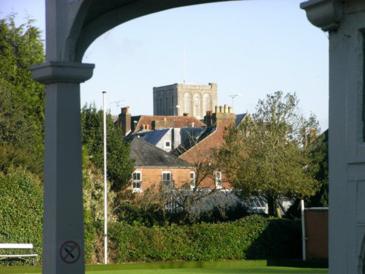 You can read some history of the club here.