Shop
We are now selling coats for our greyhounds to keep them warm this winter. We have a new supply of Blizzard coats with a fleece lining in blue (sizes 26, 28 and 30 inches), red (26 & 28 inches), burgundy sizes (26 & 28 inches) plus a couple of other colours. These coats are £27.00 each, P&P is extra or they can be collected at one of our events.
We also have a few older style coats at £20.00 each various sizes from 18 (very small whippet) to 34 inch in various colours.
Contact us to purchase the coats or meet us at an event. All proceeds to GTSB!!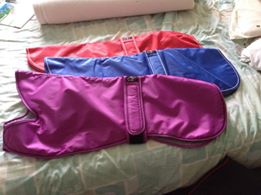 We are also selling Cosy dog harnesses, in size 5 and size 6 only (which will fit most greyhounds, the size 6 is mostly for the larger males). Colours include Red, Blue, Wine, pale gray and Mauve, they are £24.00 for size 5 and £25.00 for size 6 (postage extra). All proceeds to GTSB.
We also sell double ended leads at £10 to go with the harness to enable dogs to be walked on a collar and harness combination - contact us for details P&P is extra.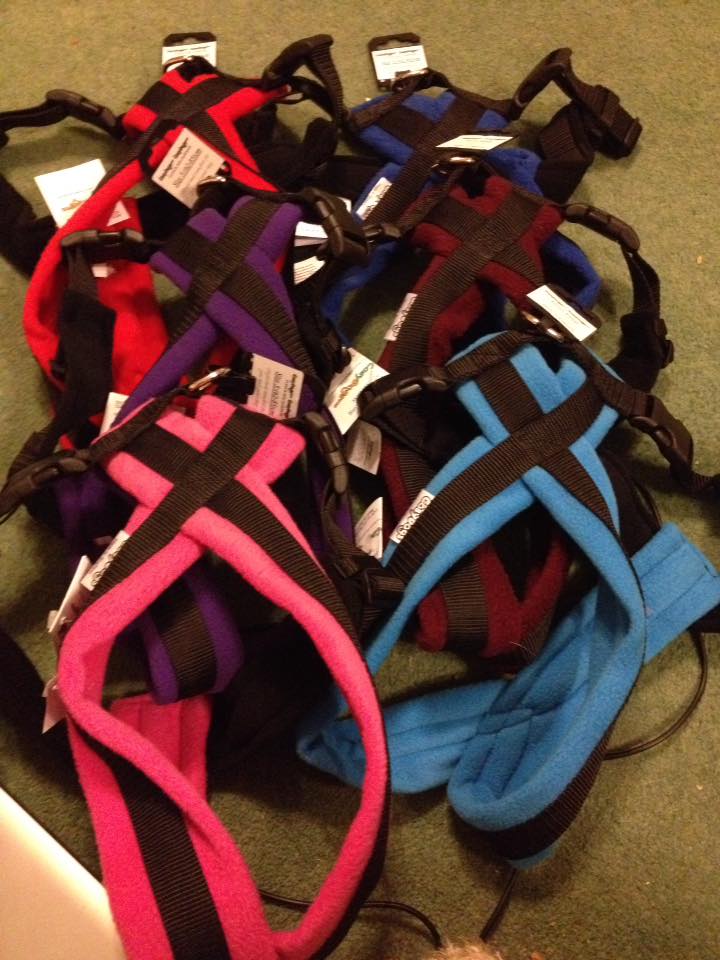 We also sell the double ended leads you will see our greyhounds at the kennels being walked in. They have a clip at both ends and several D rings at intervals which can be used to shorten the lead. the overall length is approx 1.5m (8ft). They come in a variety of colours but we usually stock, Red, Royal Blue, Purple and Black which match the harnesses we sell. Priced at £10 plus P&P if needed they are great value and any profits go to help our greyhounds.
We have a few other greyhound related items for sale which can be found on our facebook page - Greyhound Trust Shropshire & Borders Merchandise page