Our Heritage
We are very proud of our bowls heritage and below is a picture of the very first bowl being played at the club. Some of the people on the photo and their families still live in the village today.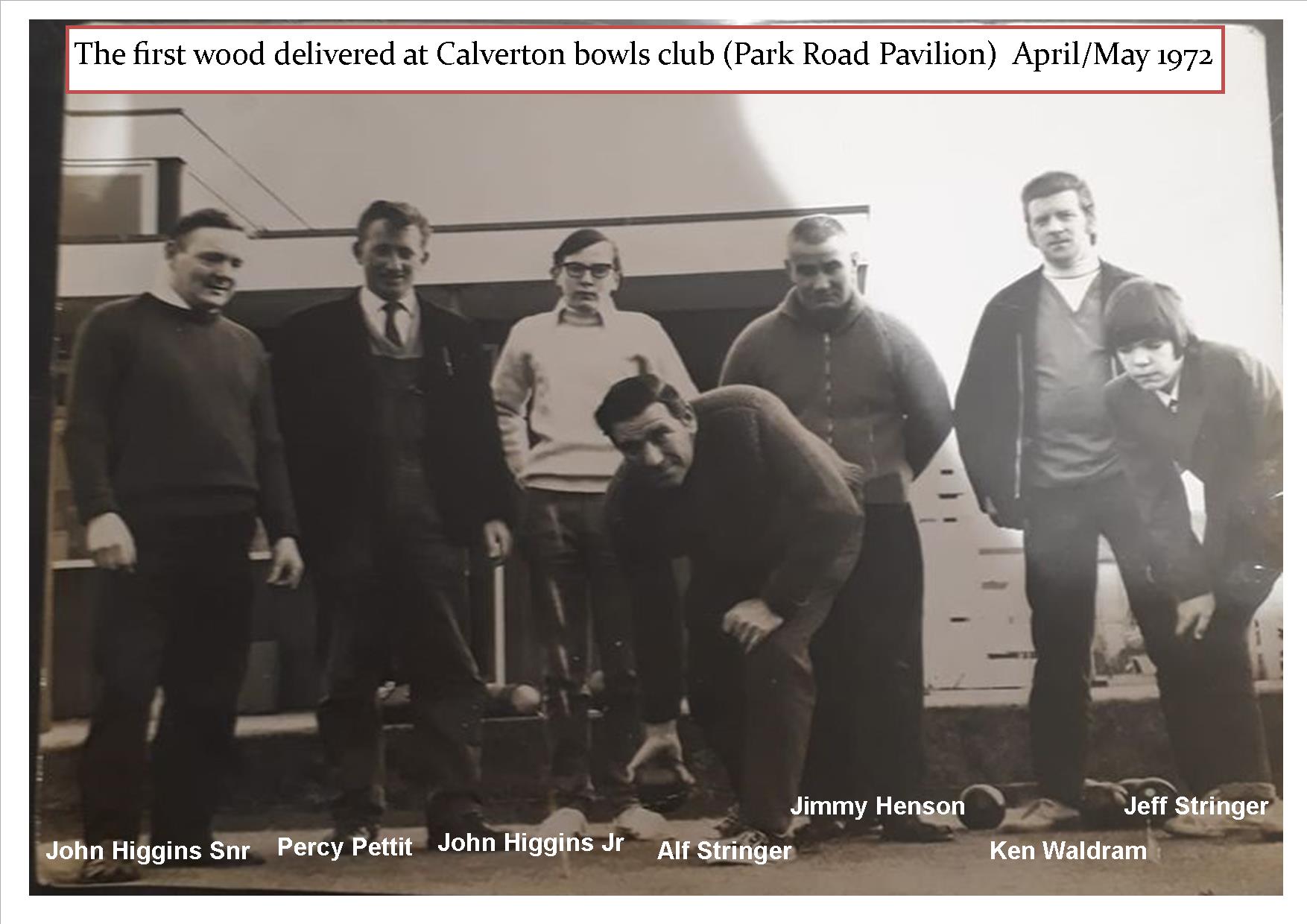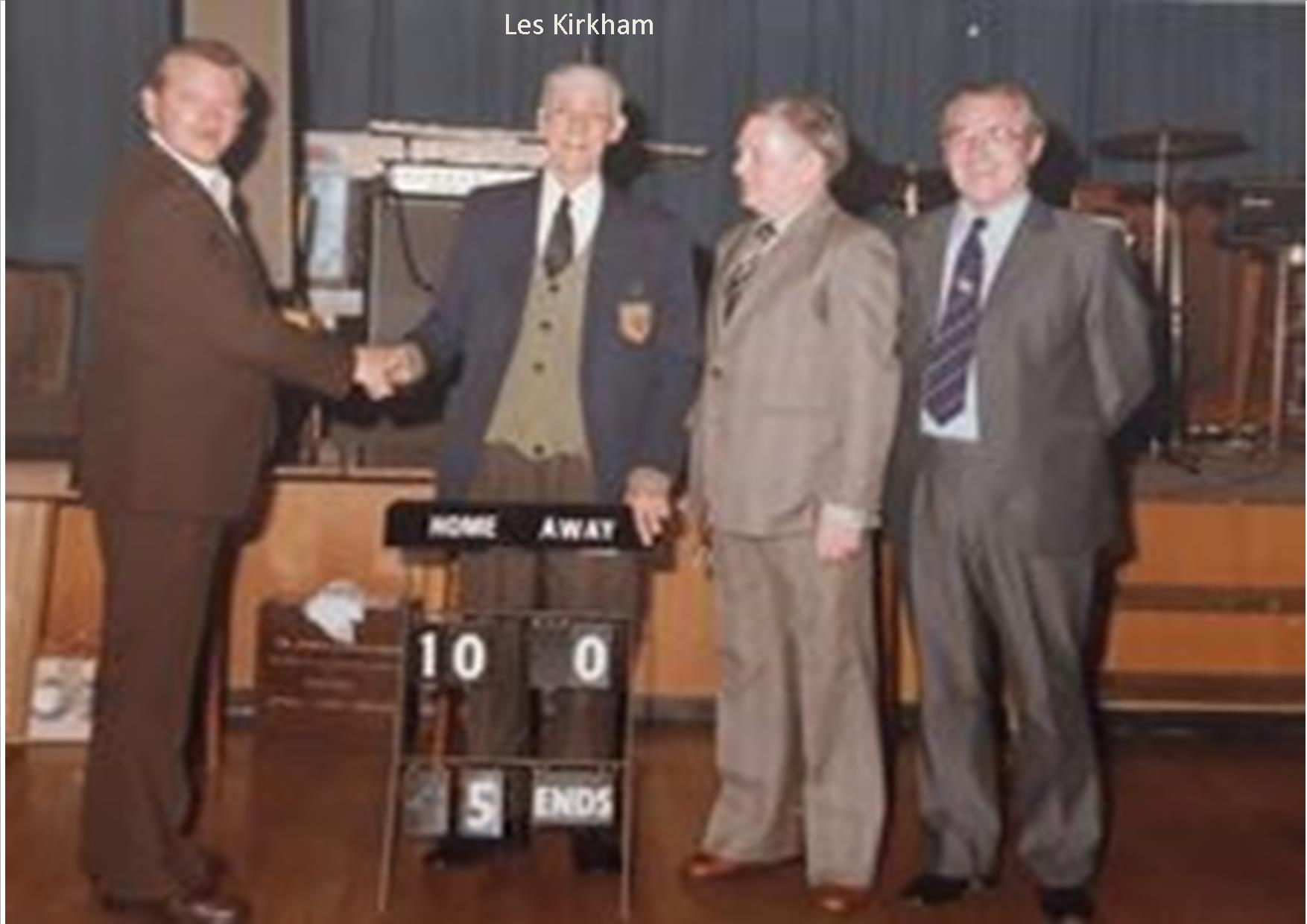 Judith Smith Writes
My grandad, Les Kirkham, 2nd left. He had a rose bowl trophy named after him when he died in 1978. He lived at the bowls club, going there gave him a new lease of life after his wife Grace Kirkham, died in 1971. They lived on the corner of Seeley Ave. Les had several fingers missing, following an accident when he worked down the pit. He briefly had a job as night watchman when Broadfields was being built but soon got sacked for falling asleep :) . He was famous for regularly setting his chimney on fire - he knew the firemen by name and they used to stay for a coffee and biscuit after they'd put the fire out.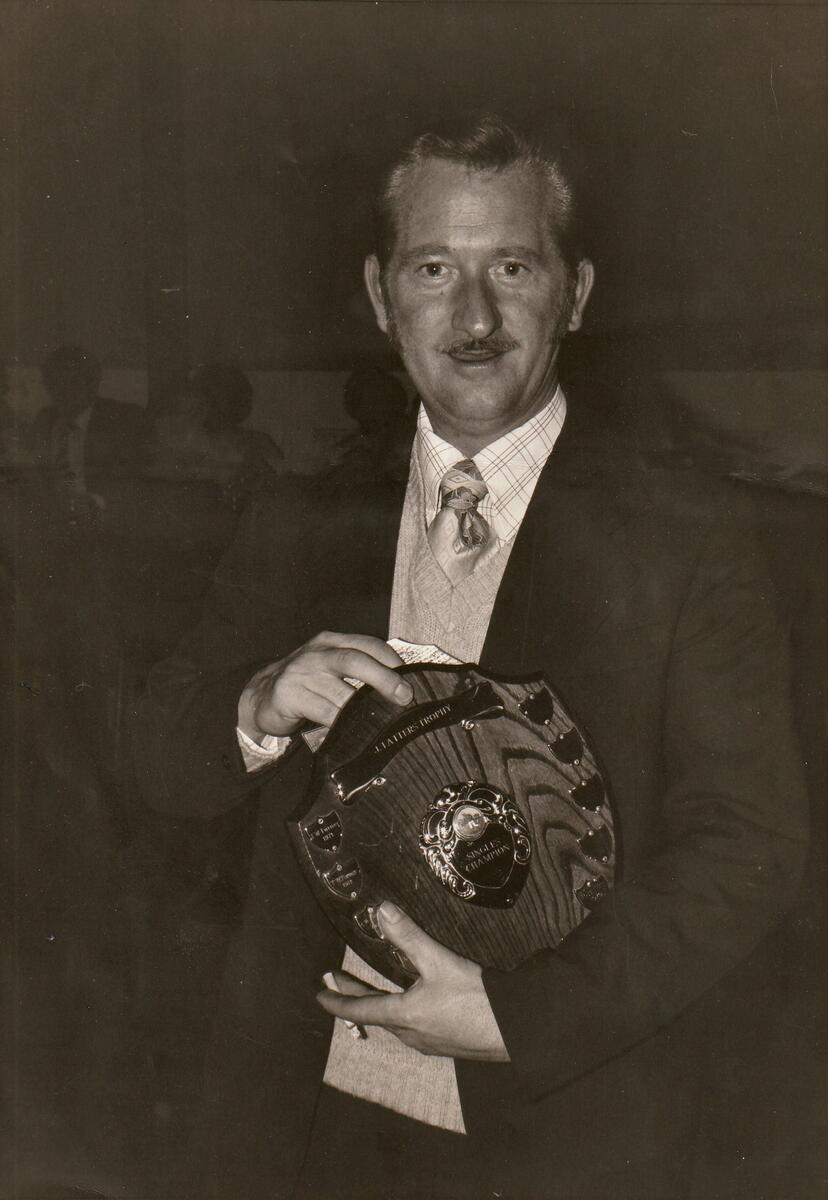 Percy and his wife Kate were among the founding members of Calverton Park Bowls Club. Percy was the clubs secretary, the groundsman, and everything else in between . On top of that he also looked after the cemetery over the road.
The green though was Percy's pride and joy, and he wouldn't let anyone else mow it in case they made a mess of it. If there was lack of rain he would soon be out there with his sprinklers to keep it looking immaculate . He was the man you saw in the Pavilion office when you wanted to hire your bowls for a game. The Pavilion (aka The Play Centre) was later pulled down to make room for the Village Hall.
Percy and Kate won many trophy's between them.