Community Shop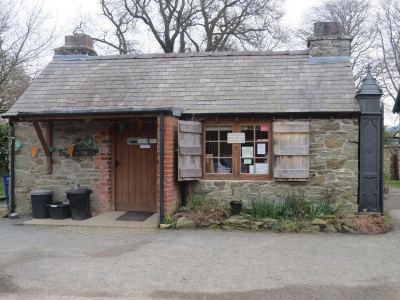 Wistanstow Community Shop Association
THE SMITHY SHOP
We would like to inform you that due to the current Covid-19 crisis our shop opening times are Monday, Wednesday and Friday mornings from 1030 until midday.
Please check our Facebook page (Wistanstow Smithy Shop) for updates or call Finn on 01588672837 for further information or to place orders. Thank you.
Next to the Village School Roman Road Wistanstow Shropshire

Built in 1999 by renovating a former Smithy; a very attractive single story listed building retaining many original features. Behind the Shop is a very pretty garden with unique locally made, handcrafted garden furniture.
The shop is run entirely by volunteers who are always ready to stop for a chat to customers and we have a noticeboard for events, services and items for sale.
The Shop is open from 8.45-11 and 2.45-5 each weekday and also when there are events taking place in the village.
Although small, the shop is well stocked and we encourage customers to ask us to supply anything they require. In addition to selling traditional convenience items including sweets and drinks, we offer a range of Fairtrade and ecologically produced goods. We aim to source and market local produce [including home produce] such as bread, fruit, vegetables, eggs, honey, apple juice, jams and pickles. We also have a range of greetings cards made by local artists.
If you would like to help in the shop, or with purchasing, or if you would like a local outlet for crafts, gifts, artwork or foodstuffs, we would love to hear from you.
Call in at the shop or contact:
Finn Galtress Telephone- 01588 672837 Email:- Finn.galtress@hotmail.co.uk