Noticeboard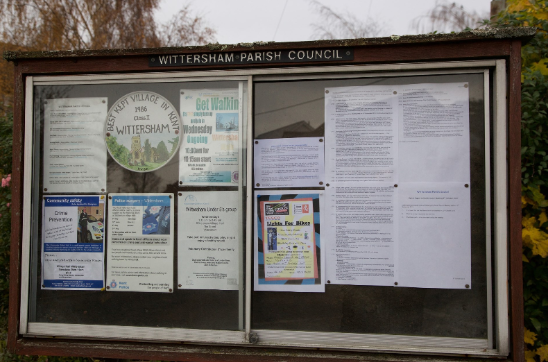 The Parish Council is not meeting in person at the moment but please contact any Councillor or the Clerk if you need help in any way.
Our Chairman, Jeremy Smith, is pleased to announce that thanks to the new editor Sam, an online version of the Outlook on Oxney is now available to view at www.outlookonoxney.co.uk This has been produced in the absence of the printed version during the Covid-19 pandemic although the future of the printed copy is still to bhttps://onedrive.live.com/?id=root&cid=C740A7DC56958C5De decided.
The online crime reporting system on the Kent Police website is now live and gives members of the public the ability to report crime online rather than by phone (101), which some may find easier, faster and more convenient. This does not replace the 999 service.
Let's work together. The Borough Council has improved its online reporting system, making it easier for residents to report issues such as:
Flytipping, Littering, Dog Fouling, Vandalism, Anti-social behaviour and Planning enforcement.
The new system replaces some of their online forms and allows residents to report incidents and then track their progress via a unique refrence number.
Visit www.ashford,gov.uk/report
Recordings of Parish Council Meetings from December 2016 to date except for April 2017 and January 2018 are now on YouTube. Click on the link below.