Noticeboard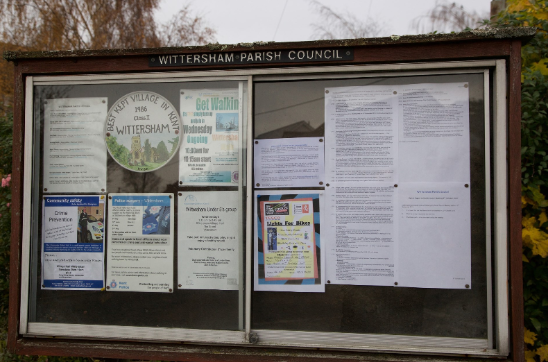 Recordings of Parish Council Meetings from December 2016 to date except for April 2017 and January 2018 are now on YouTube. Click on the link below.
Pop-Up Café and Information Hub
coming to Wittersham
by Jubilee Field and Woodland View
on Monday 15th August 2022 between 10.30 and 12.30.
Come and get together with old friends and new. Have a cuppa
and a delicious slice of cake. We'll have all sorts of local information
available to you or you can just come for a chat.
Run by Action with Communities in Rural Kent and supported by
Wittersham Parish Council. See you there!