Allhallows (Kent) Parish Council
Youth Club Re-Boot
This is a brief report on a significant number of changes that have been carried out in the recent weeks.
The electricity supply has been replaced - now you can actually boil a kettle without affecting the lights and heating.
Faulty lighting around the building and in the toilets has been replaced
Repairs have been carried out to the Football Arena (with more to come).
The scout's shed was cleared out - there were major holes in the roof and most of the contents were damaged or broken (now we need somebody to remove the container - perhaps a scrap metal dealer).
There has been a clear-out of rubbish and broken equipment, but more to do.
The parish council have budgeted for additional works and equipment for 2017/2018 and have made funds available for the remainder of 2016/2017.
Do have any equipment sitting around that could be used by the Youth Club. Scalextric Digital for example.
After advertising the role of a Lead Youth Worker to manage the Brimp - the council agreed to appoint Zoe McCall, on a part-time basis, to help manage the Brimp and work with the volunteers and youth to protect and enhance the club and its facilities.
Zoe would like to see the youth and other volunteers decorate the inside and is helping identify the equipment and resources required.
Contact has been made with a company who may be able to provide type1 aggregate for the Brimp Access Road's potholes.
Friday sessions appear to have little interest and the club need to review this and see if Thursday might be better.
The younger sessions have proved more popular and perhaps they could be extended.
The parish council has a Youth Committee in place to help support and encourage the Youth Club and put forward suggestions to the council and the youth club as necessary.
The club is now affiliated to Young Kent.
What do local youth want from their Youth Club, we want ideas and feedback.
MORE ADULT HELP IS REQUIRED TO SUPPORT EXTRA ACTIVITIES AND EXTRA SESSIONS
We do need the help of further volunteers please help when you can, contact the parish council (01634 566256, allhallowspc@gmail.com.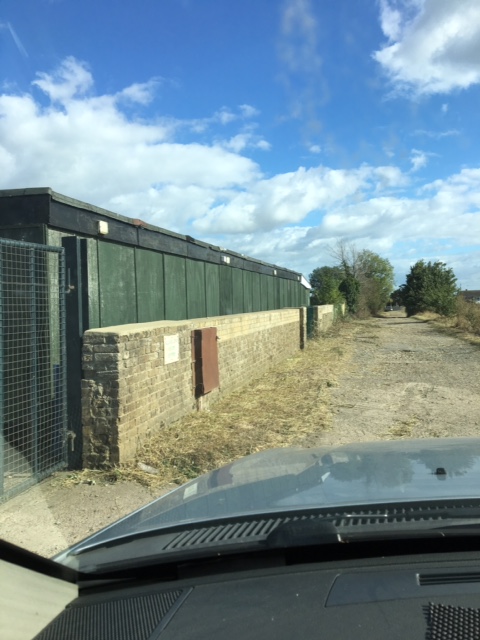 RESTART Tuesday 15th November
18.15-19.40 ages 8- 11 (year 7), 19.45-21.00 ages 12 (year 8)-18.
Friday 18th November (Due to lack of attendance the Friday sessions have been cancelled - from December 2, will look again after Christmas))
18.15-19.40 ages 8 -11 (year 7), 19.45-22.00 ages 12 (year 8)-18.
We will be running the Tuesday sessions weekly, still only £1 to enter and tuck shop available. Friday sessions under review - What do you think? Would Thursday be a better evening?
Lots of exciting stuff and competitions being planned.
We are still looking for volunteers to help out, if you can spare any time each week please contact the Parish Council.
Thanks to staff from Bourne Leisure who have helped.
It is recognised that the former youth club had done a lot to develop and secure the Brimp and provide a youth club over many years, but they have decided that they cannot continue. The parish council have always recognised the need for a youth facilities and moved quickly to create a replacement - The Allhallows Youth Club has re-launched, keep in touch for details.
The success of the Youth Club will depend on local volunteers and the involvement of the youth themselves.
Contact allhallowspc@gmail.com or see contact details on this site.