Sawtry And District Bowling Club
Our Club History
In 1971 a steering committee was set up consisting of Mr G.F Towler, Mr H Custance, Mr G Chaney, Messers Pettit, Scott, Booth, Sims and White with Mr Teague advisor to County Playing fields.
Monday 17th January 1972 the steering committee met to form and vote officers onto the committee these were elected as follows:
Mr Towler: Chairman
Mr Booth: Secretary
Mr Custance: Treasurer
At a meeting on the 9th February 1972 the new committtee met again to form the constitution and rules of the club and arrange a schedule of works for building the green and discuss fundraising and financial matters.
Over the next few years the bowling green was made, the footprint of the original green is shown in photographs. Although this was shortened slightly in future years by approximately 1m in front of the pavilion to allow for easier access.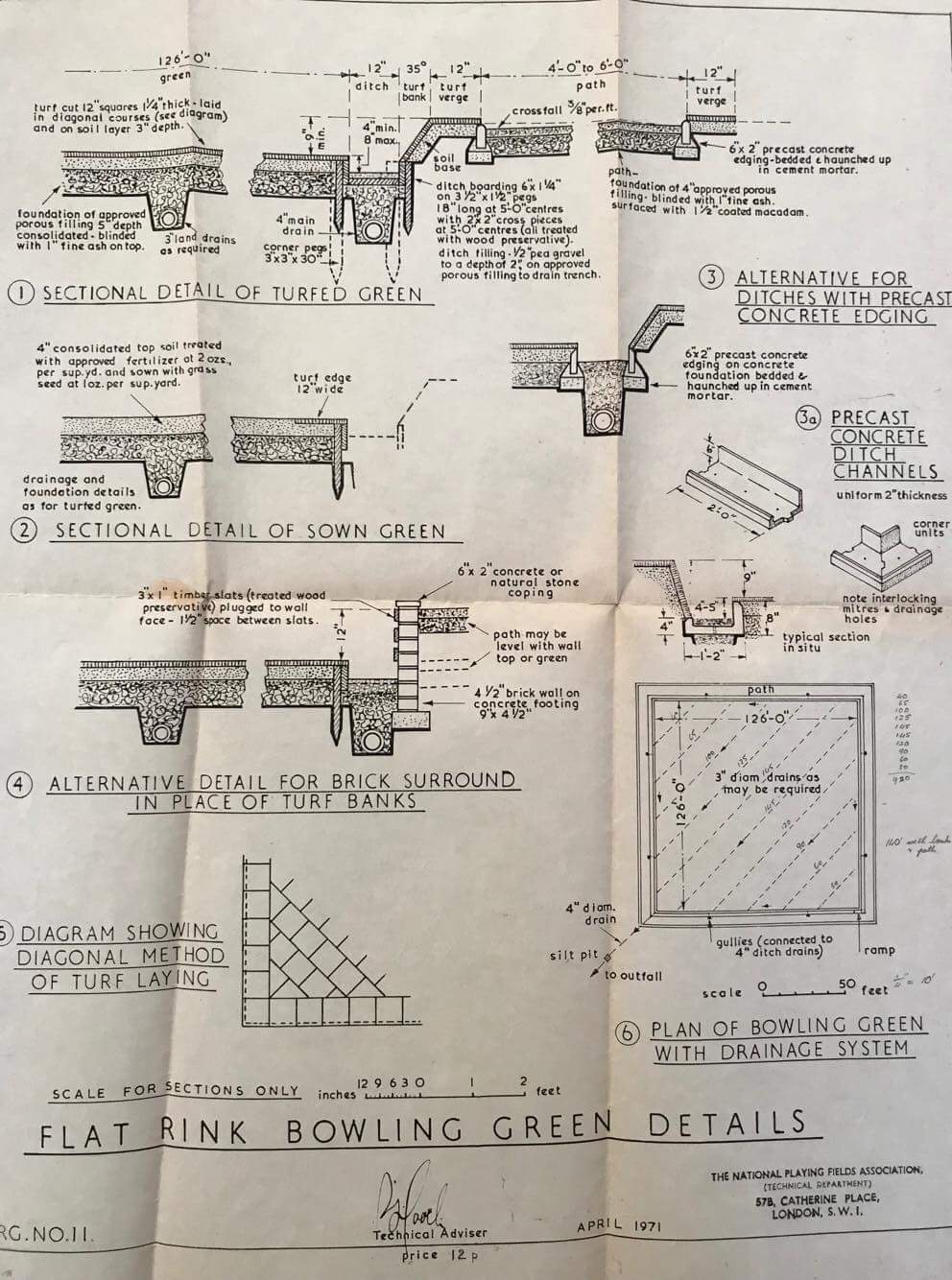 When the bowling green opened in 1976 there was no clubhouse as we know it now, but was a caravan which was used for refreshments and changing rooms. Also a store room which included a w.c which is now used as our equipment store.
In the winter of 1985 work commenced with the building of the clubhouse. The Initial Lease Agreement was made between the club and the Parish Council and was signed by Mr Ken Chapman.
All the work required to build the clubhouse was carried out by volunteers (apart from the bricklaying) for which the club employed a bricklayer.
The clubhouse was opened in the summer of 1986, Sawtry hosted an invitation game against local clubs to celebrate the opening of the clubhouse was opened by Chris Mills editor of Bowls International.
In 1991 the club applied for a full Bar License for the provision of alcoholic beverages. In 2007 the pavilion was extended to accommodate a larger kitchen area as well as bar area.