Manor Farm Tea Shoppe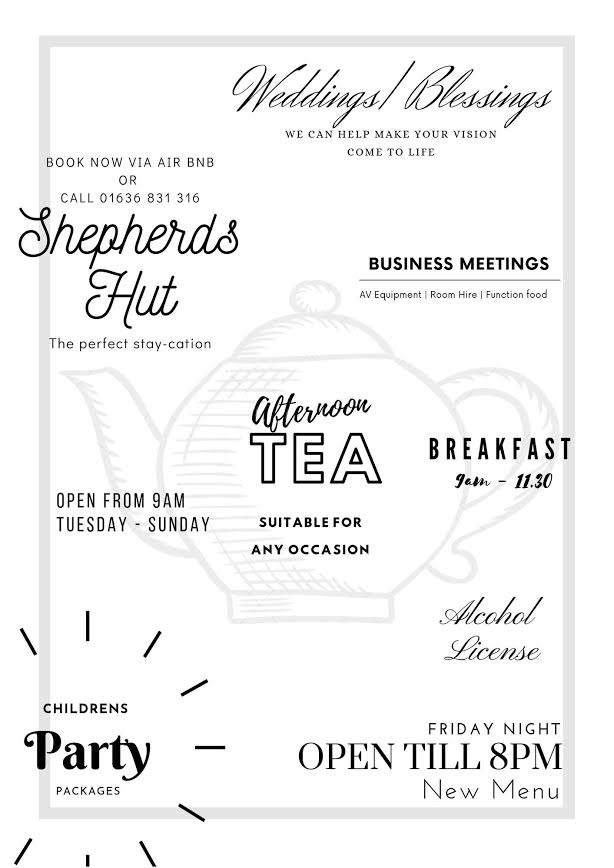 Located in Bleasby and established since 1987, Manor Farm was built in the 18th century as part of a Homestead by the Duke of Portland and is filled with history, which Andrew and Caroline Goodwin unquestionably preserve. It is now home to the Tea Shoppe, Function Room & Shepherds Hut Bed & Breakfast.
The function room is ideal for family events, business meetings, weddings, awards ceremonies and much more. Once a week Manor Farm hosts the Bleasby Lunch Club.
Why not stay in our beautiful, unique and traditionally designed Shepherds Hut. This makes it the perfect place for an overnight business stay to a romantic break away in the heart of Nottinghamshire countryside.
For more information please see the Manor Farm Tea Shoppe website.