Home
Headbourne Worthy is a parish located to the north of Winchester encompassing the small rural village of Headbourne Worthy, the new suburb of Kings Barton, and outlying farmsteads.
Headbourne Worthy Parish Council represents residents, particularly with regard to consultations from higher tiers of local and national government, and planning applications. The Parish Council is responsible for the maintenance of the War Memorial at St Swithun's Church, the footpaths that cross the parish, and the bus shelters. We also conduct small projects to improve the community. The Parish Council is able to escalate any issues or concerns that residents have to the appropriate organisation. Details of all meetings are published online and on the village noticeboards at least 3 days before a meeting.
Residents are welcome to contact the Clerk or Councillors, or to attend any Parish Council meetings. If an issue is of significant local interest, additional meetings may be arranged.
The Parish Council receives its income via residents' Council Tax. The amount received, the Precept, is shown on each household's Council Tax Bill.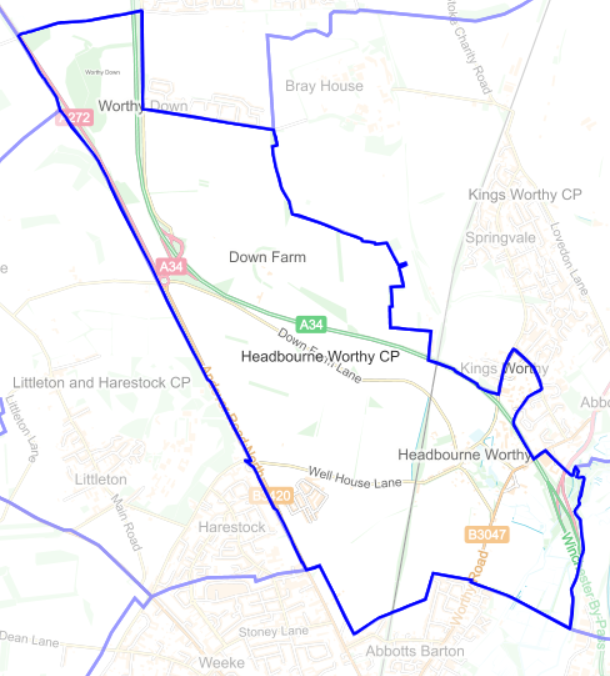 Parish Clerk, Belinda Baker
The Clerk's main responsibility is to ensure that the council is run competently. Because Headbourne Worthy is a small parish, the Clerk is also responsible for the financial management of the council, the annual budget and the preparation of accounts for audit.
07770 406607
Church View, Palace Close, Kings Somborne, Stockbridge, Hants SO20 6PS