Broughton Time Capsule 1994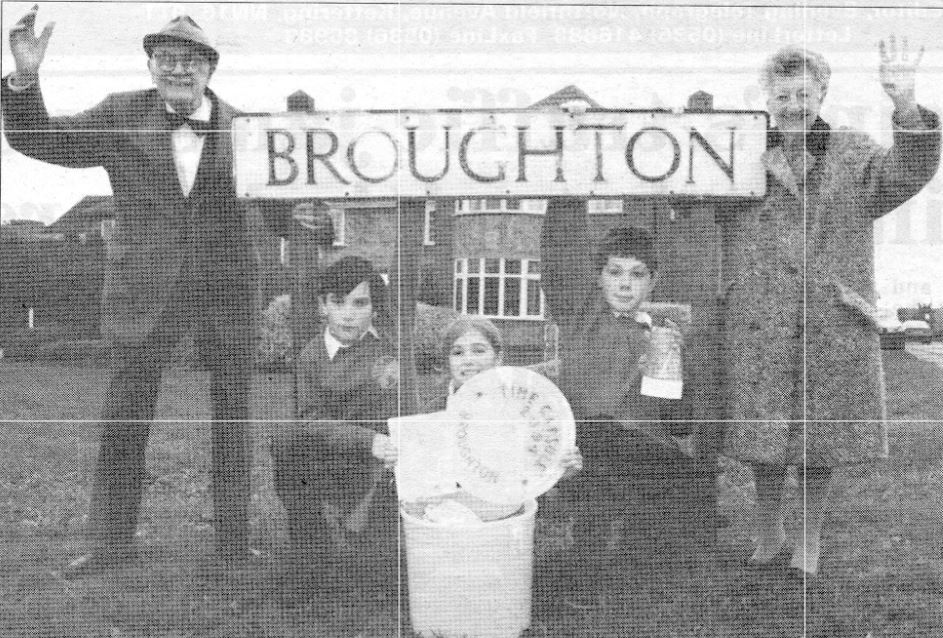 Did you know to celebrate the centenary of Broughton Parish Council, villagers buried a time capsule in a secret location in December 1994.
Taking part in the ceremony was Broughton's oldest resident, its oldest man and three 10 year old children from its school.
The capsule contains a wealth of items and information about Broughton in 1994 including photographs of children at the school, parish council members, prominent buildings, details of village organisations and information about prices.
It it destined to be opened on 4th December 2094.