Past Events 2013 - 2016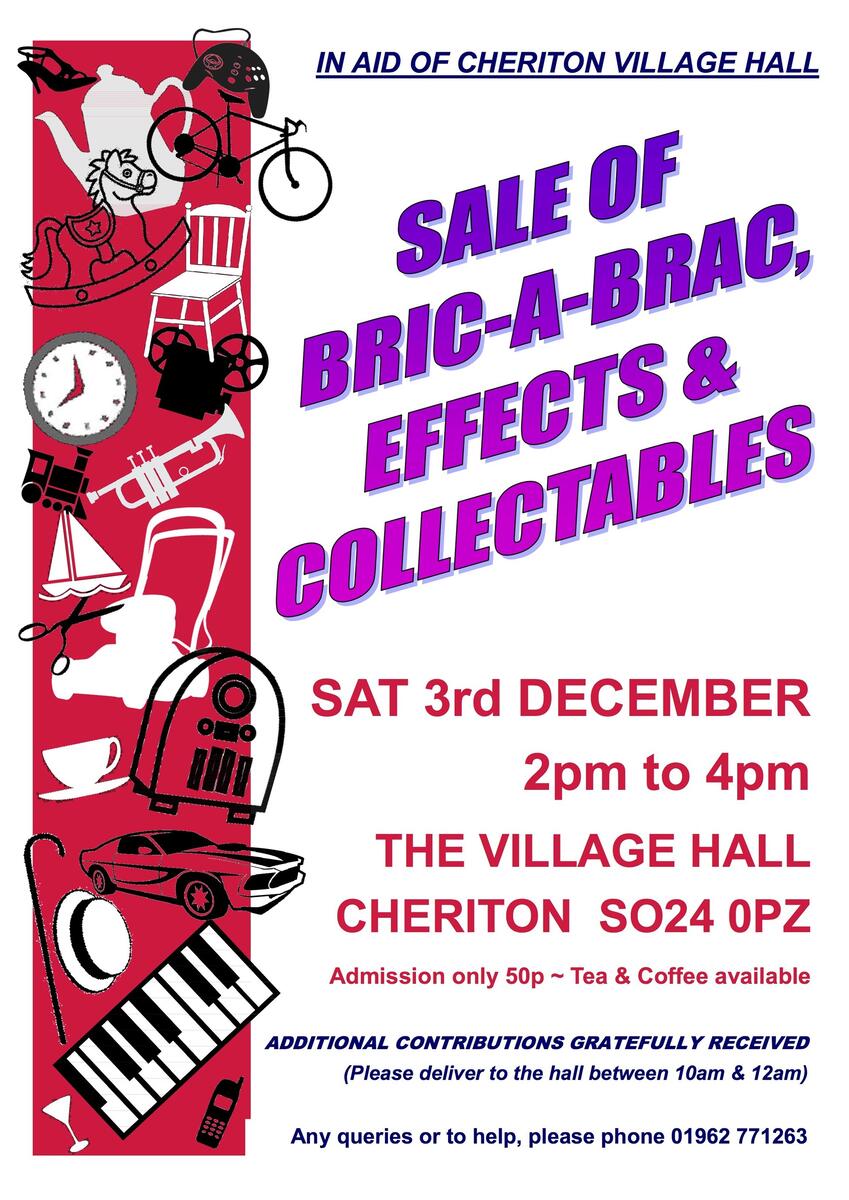 Raised nearly £600 for Village Hall funds.......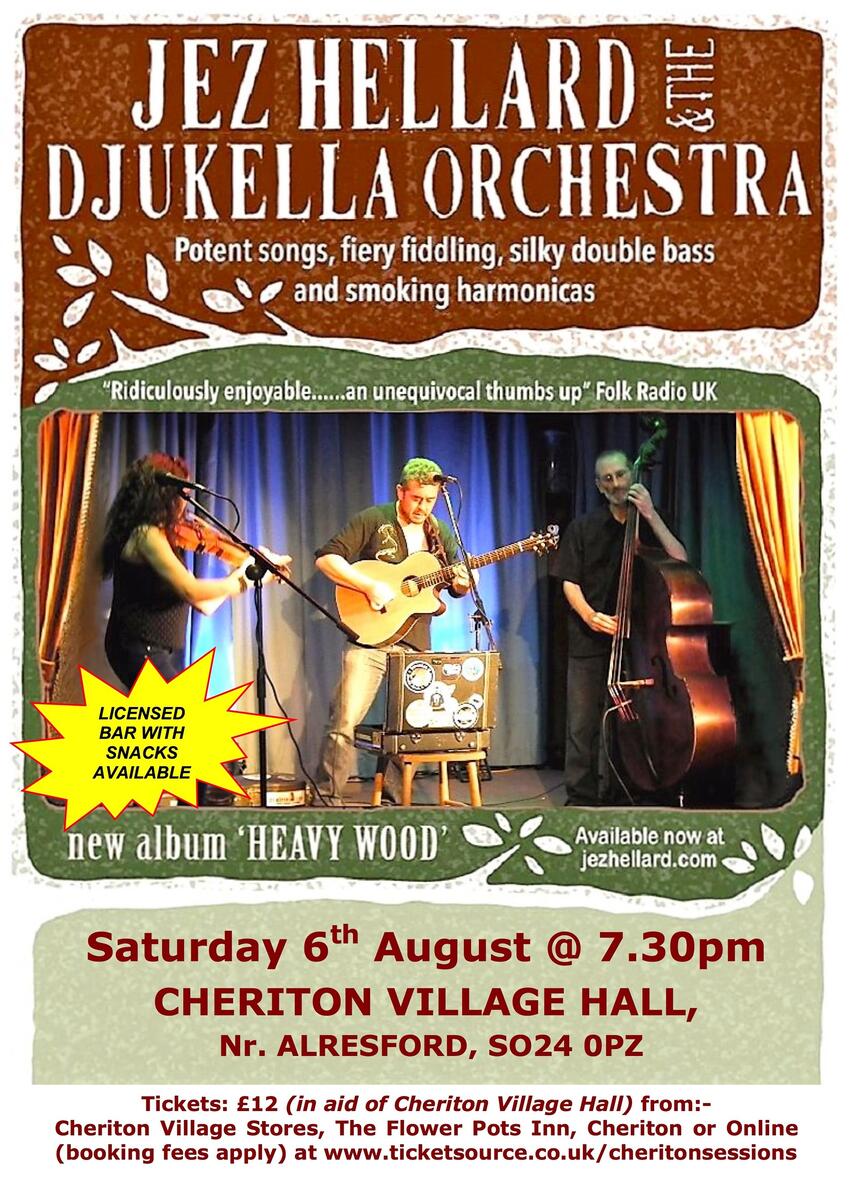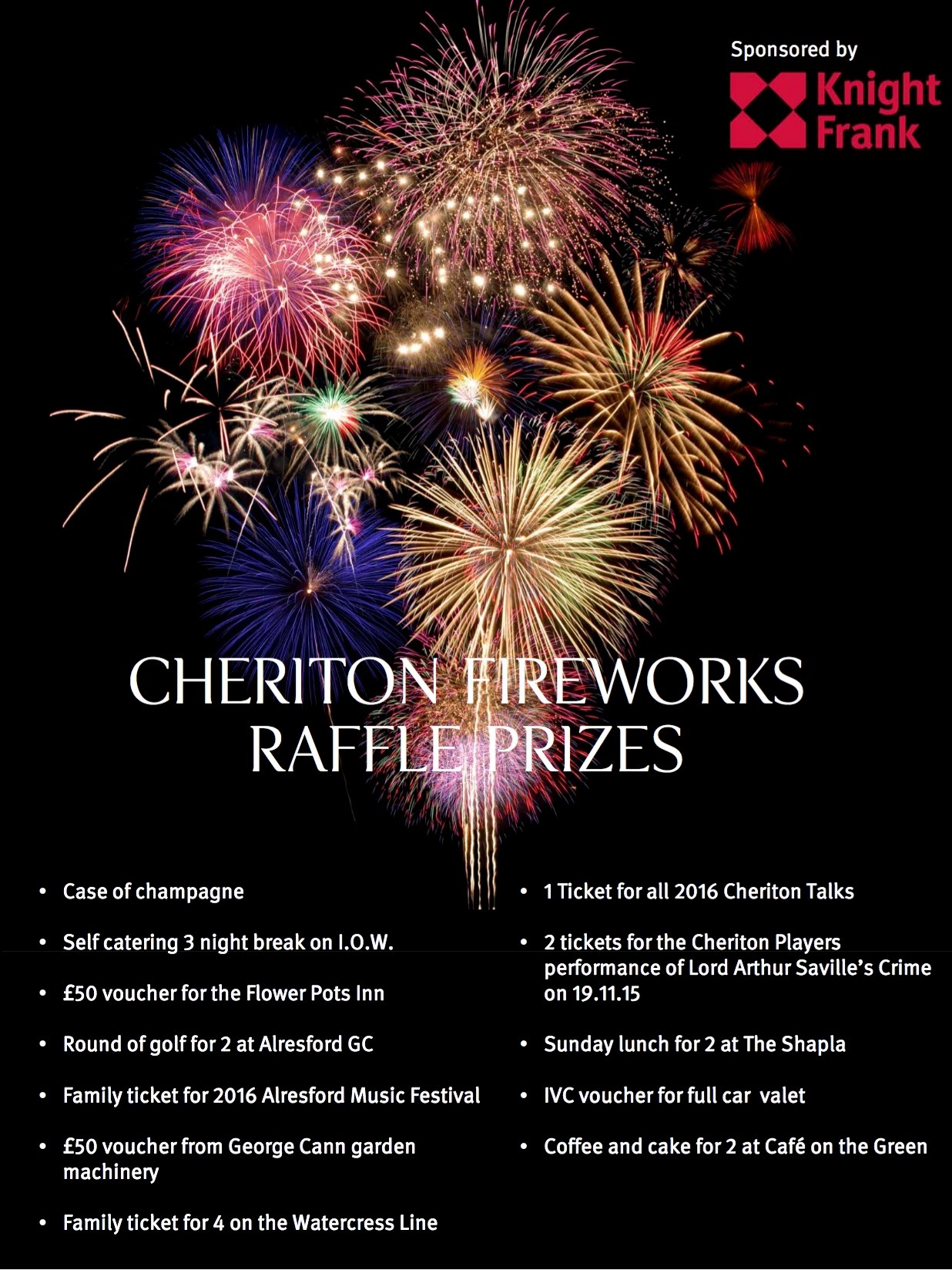 Cheriton Village Hall Committee is pleased to announce that over £2,000 was raised for Hall funds at the Fireworks Display held on the Flower Pots field on 24th October 2015, and sponsored by Knight Frank. Many Thanks to Jo Bartlett and Paul Tickner at the Pots
JEZ HELLARD and THE DJUKELLA ORCHESTRA PLAYING AT THE HALL
Supported by MATT HELLARD Friday 31 July 2015 at the HALL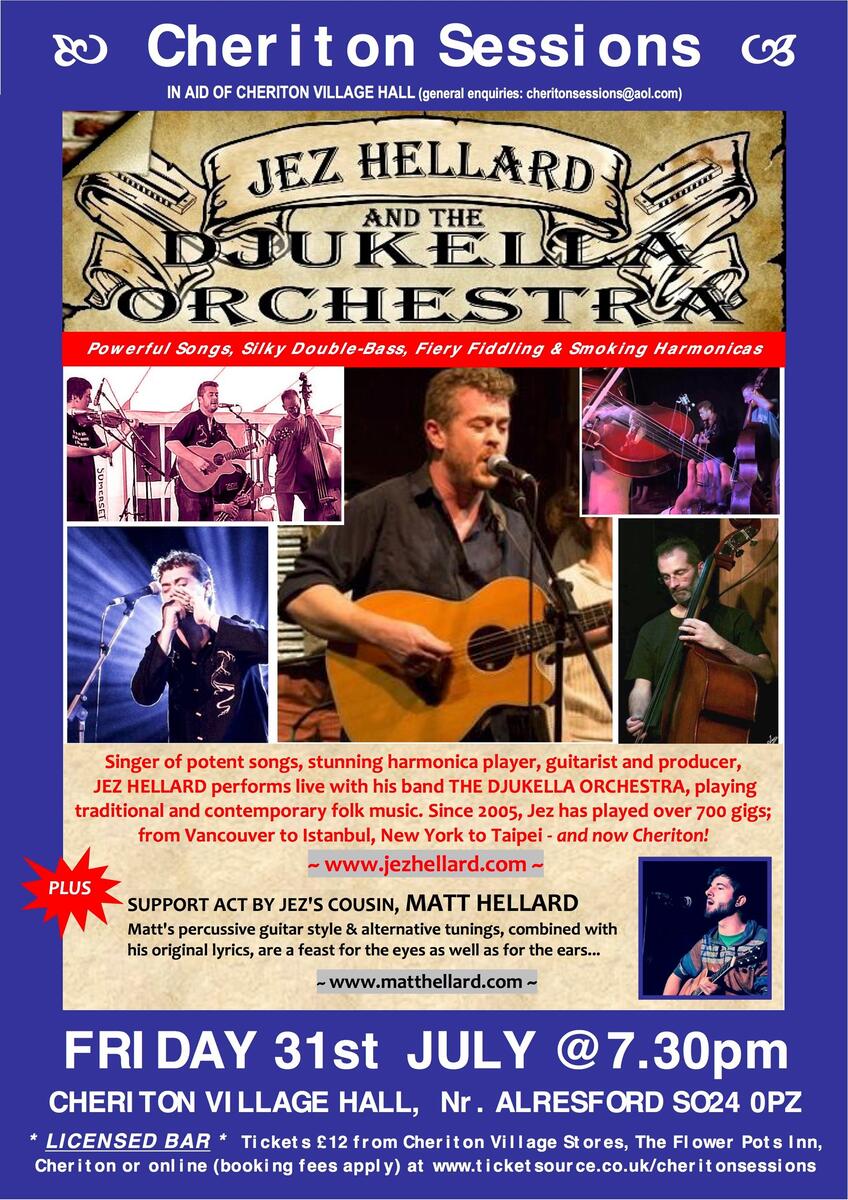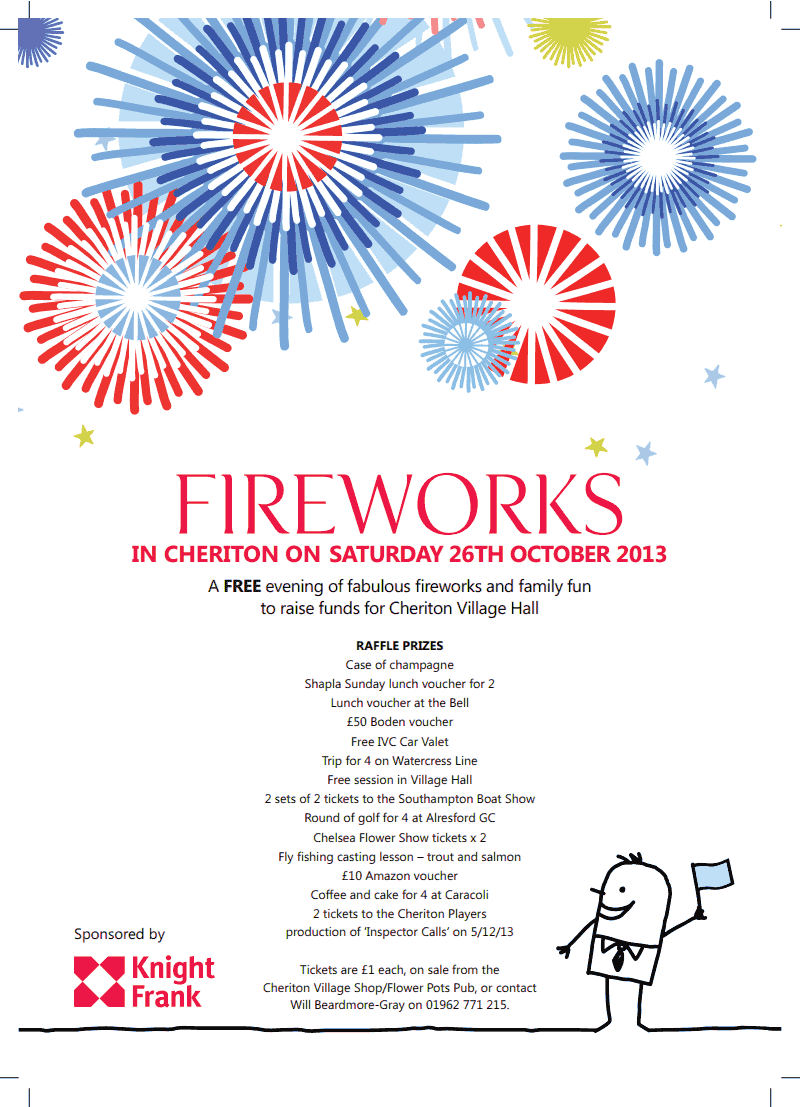 Cheriton Village Hall Committee is pleased to announce that over £3,000 was raised for Hall funds at the Bonfire and Fireworks Display held on Nicola and WIlliam Cecil's field on 26th October 2013, and sponsored by Knight Frank
2013 CHERITON FIREWORKS 26th OCTOBER, in aid of the Village Hall, and sponsored by Knight Frank
We have been fortunate to receive in February 2012 an Active Community Projects Grant from Winchester City Council for £2400 towards repair cost to the Hall, and are grateful to the Council for its support
Cheriton Village Hall
2011 Centenary Celebrations
October 29th 2011
from the Hampshire Chronicle 3 November:
SATURDAY 29th October 2011
From the Hampshire Chronicle 3rd November 2011
VILLAGERS started bonfire night early this year to celebrate the centenary of their village hall.
Hundreds turned out in Cheriton to enjoy a bonfire and fireworks display to mark 100 years of the popular village hall.
A torch-lit procession led the villagers into nearby Goodens field where a large bonfire was built and the display lit up the night sky.
Residents came from nearby villages such as Kilmeston and Tichborne to join in the fun, as the hall serves a wide range of needs for the community, from amateur dramatics to yoga classes.
Children from Cheriton Primary School also took part in the celebrations with a spooky Halloween costume competition, won by five-year-old Jack Boissier for his pirate outfit.
Will Beardmore-Gray, chairman of the village hall committee, said the village wanted to put on an event deserving of the special occasion.
He said: "We thought that we needed to mark the anniversary with an event for the whole community, and what we have looked to do is to organise an event really focused on Cheriton and the local villages like Bramdean, Tichborne and Kilmeston."
Local residents praised the event and congratulated the organisers.
Jane Farrer, 42, of Cheriton, said: "The organisation tonight was brilliant. This is the first time in the 13 years I have lived here that we have done something like this and it was a great idea."
Roy Worth, who has lived in the village for 20 years and serves on the parish council, added: "We are very proud of the village hall and it is being celebrated by almost the whole village in wonderful fashion with a magnificent fireworks display.
"People living here participate with such energy."
l Costume competition winners: Seven -11 Category: 1st: Connie Butt, aged eight; 2nd: Poppy Painter, eight; 3rd: Juliet Wolf, eight.
Under-sevens: 1st (and overall winner): Jack Boissier, five; 2nd: Evie Byford, six; 3rd: Grace Whitfield, four