Past Events 2018
About 100 people turned up to a very enjoyable Christmas drinks on 7th December, and Rupert Boissier updated everyone on fundraising progress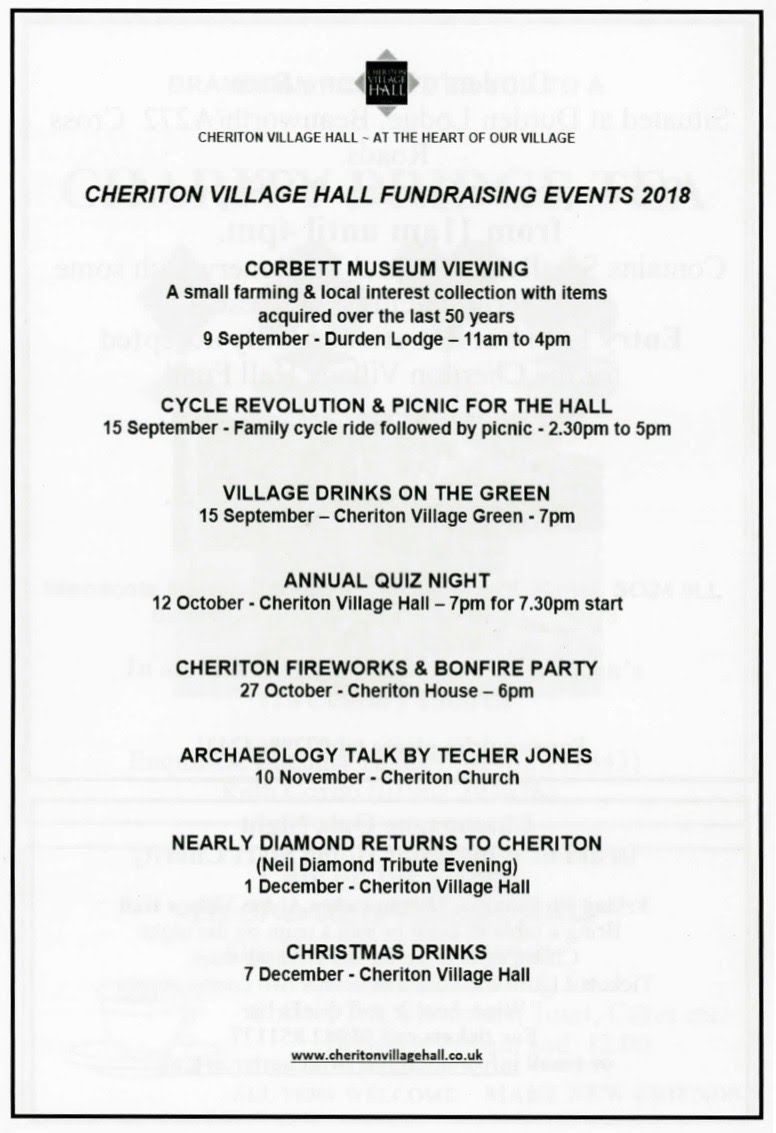 'Nearly Diamond' on 1 December raised an amazing £1,340 for the Hall!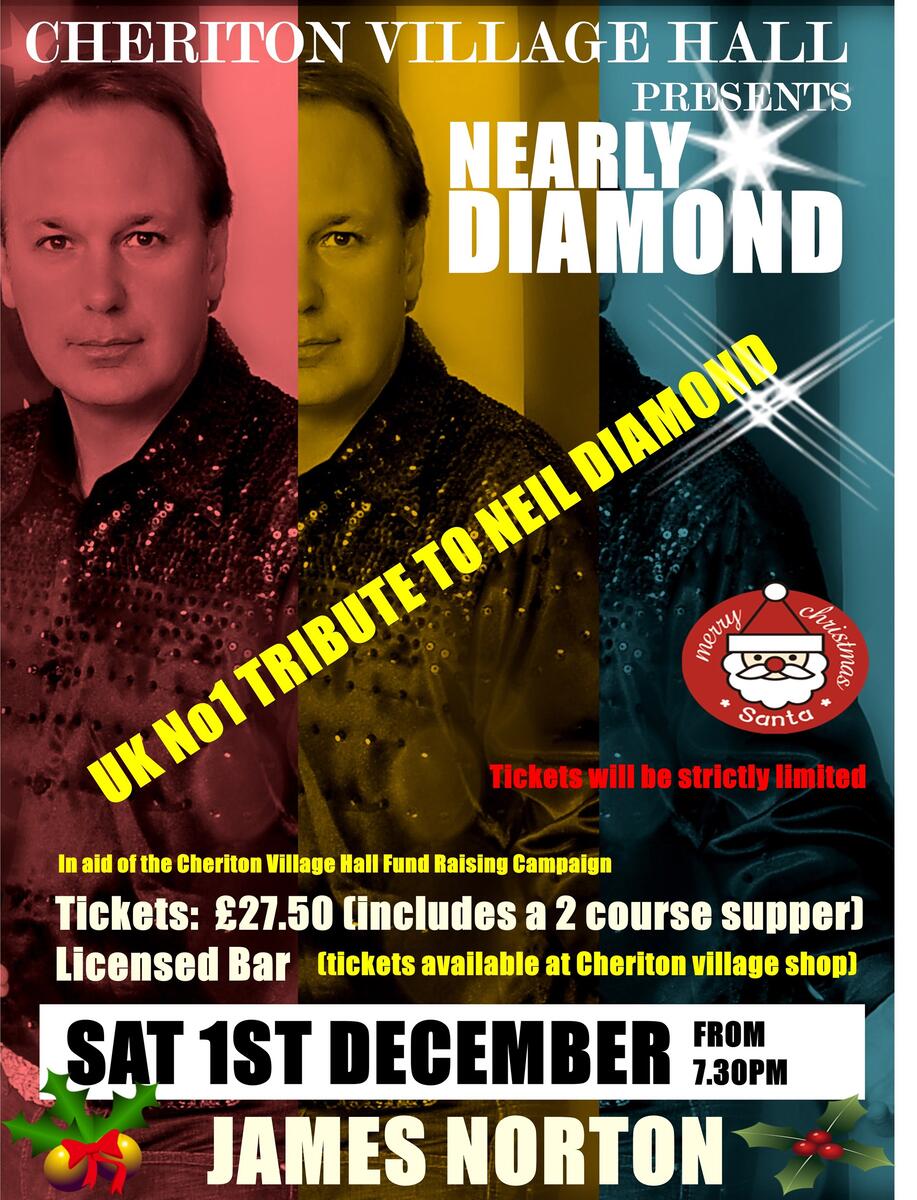 Techer Jones's superb talk on the archaeology of St Cross on 10th November attracted about 150 people and raised a staggering £1,853 - thanks to him and Janet and their band of helpers - and to Katie Hinds for the proceeds of the sale of her book '50 Finds from Hampshire'.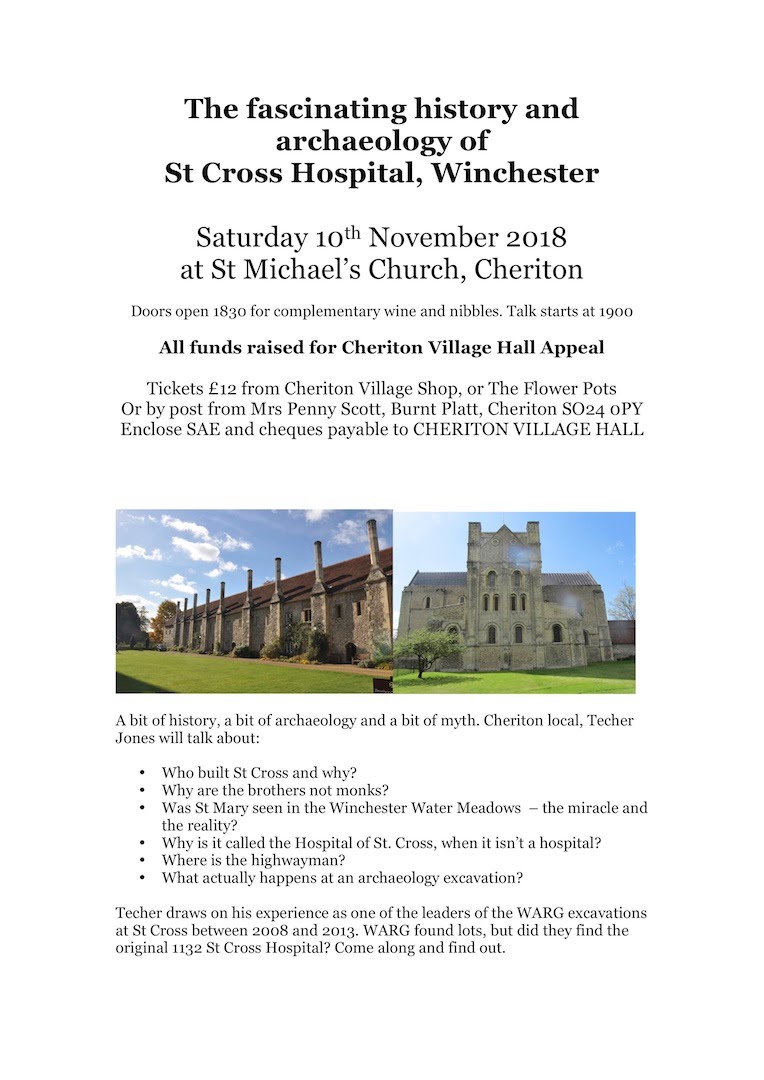 Cheriton House Fireworks on 27th October was a wonderful evening, and raised more than £4,500 for the fundraising effort.
Many thanks to the May family for hosting, to all those helping, and to very generous sponsors and donors.