Previous Events 2017
Pat Culpin has once again kindly arranged for The Cheriton Archives to be on display at the Hall on Saturday and Sunday the 14th & 15th October 2017, all proceeds to village hall funds. £212 raised!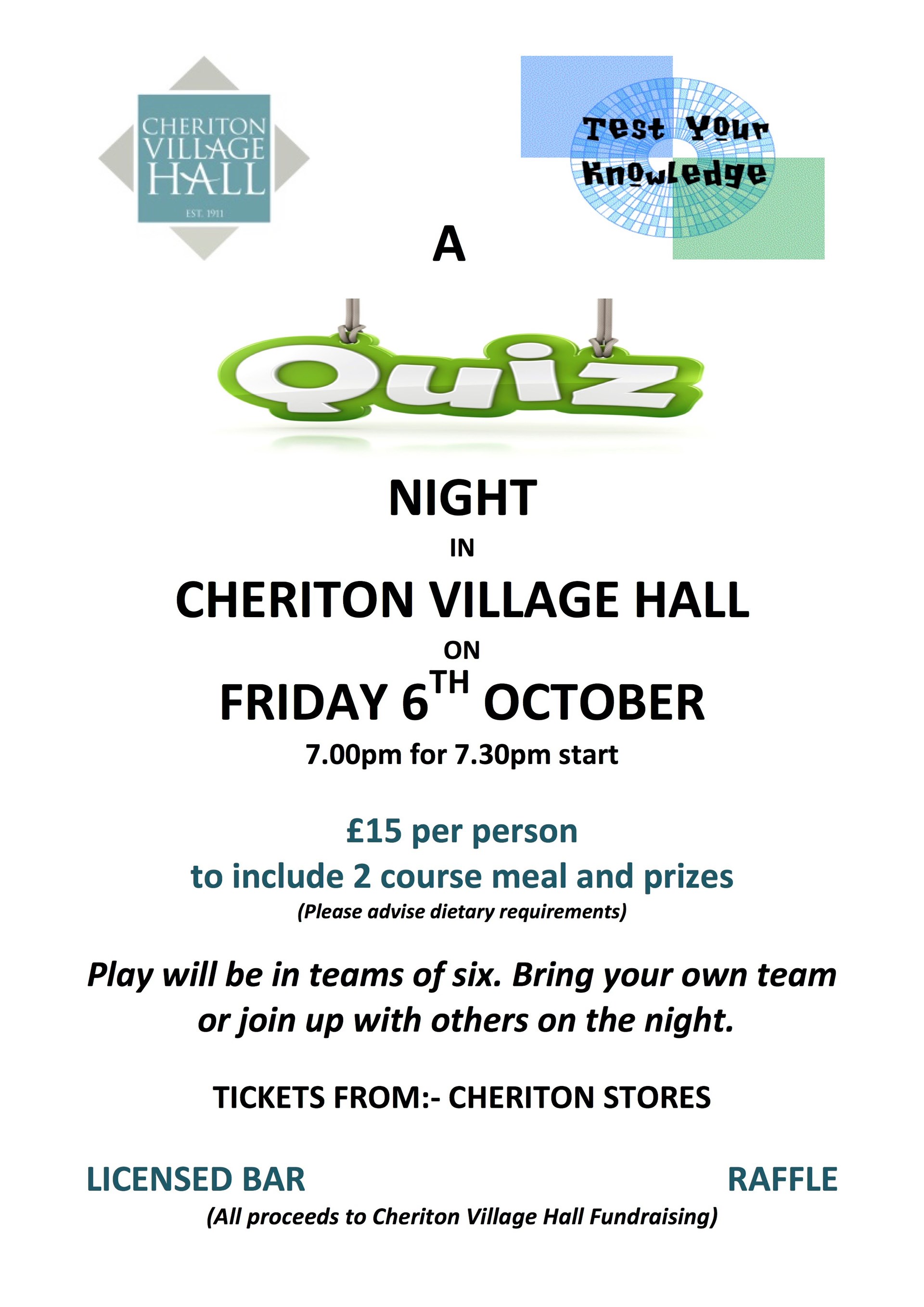 The Quiz Night on 6th October 2017 organised by Viv Pain raised a staggering £1,446 towards the purchase of the Hall!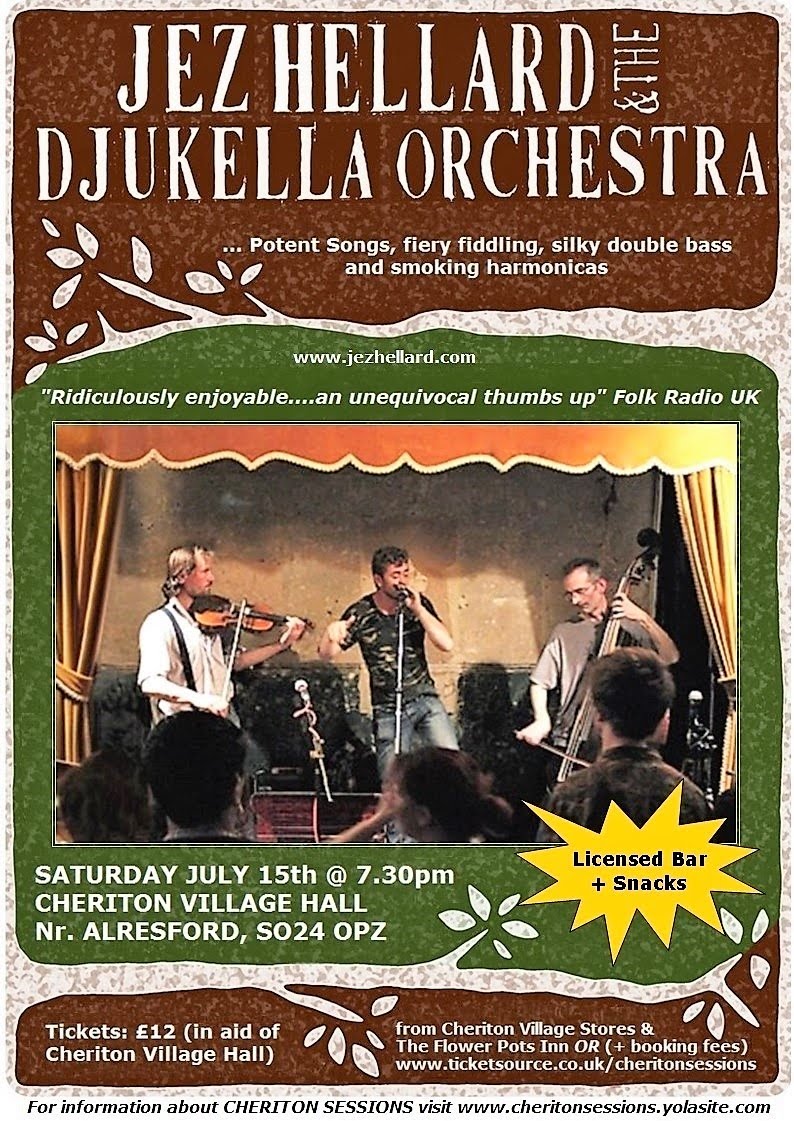 On 15th July JEZ HELLARD raised £328 for Village Hall Funds!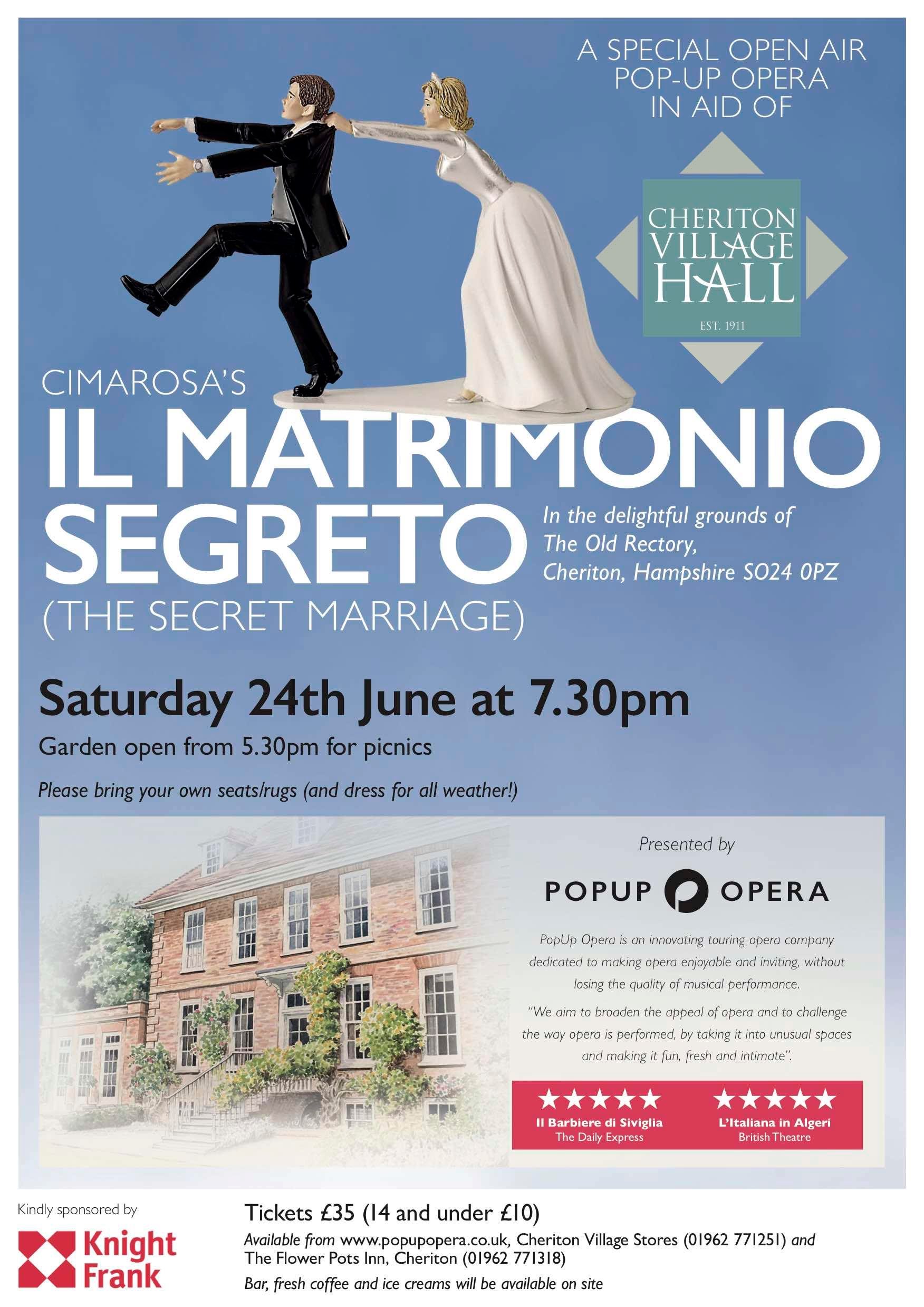 On 24th June 2017 the Pop Up Opera made a profit for Hall Funds exceeding £10,000
ANOTHER Murder in Cheriton on 17th June raised £768 for VIllage Hall Funds - total contribution from The Cheriton Players during 2017 amounts to £3,500!