Drones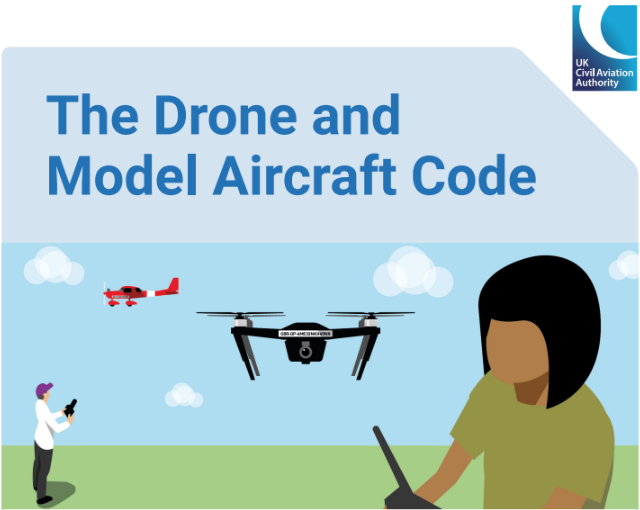 The Parish Council has received a small number of complaints regarding unauthorised drone flights above homes. We have liaised with the SNT and they have advised the following.
From the Drone Code, the drone must be below 120m from ground level. Drones should not fly closer that 50m from people (unless involved in what they are doing eg wedding photos or filming those individuals as part of a project) Most importantly, the people / property must not be put in danger.
The code notes that the minimum distance from residential areas is 150m. (so over domestic properties, without being involved in that house/residence, the minimum distance increases.
If you are experiencing a nuisance drone, please email Shrewsburyrw.snt@westmercia.police.uk with as many of the following details.
Your details (Name/Address/contact information)
Have they seen a possible operator? If yes, provide description and location.
Drone classification – Fixed Wing or Rotary?
If rotary, how many rotors did it have?
Colour and or markings
Lighting on the UAV
Size
Height
Estimated speed
Flying Style (Smooth / Erratic / Point to Point / Aimless /Hovering etc)
The time it was visible for
Location seen
Direction of travel
Was the Done focussed on a certain area?
Any payload visible?
Ask the witness to take a photo or video and / or to share any recorded material
The SNT Policing team have been asked to put in intel reports to help build up information on where and how drones are being used.
below is the CAA web link and attached is the CAA drone code:
Where you can fly drones | UK Civil Aviation Authority (caa.co.uk)
Drone Flying under the RAF Shawbury flightpath
Due to our position on the RAF Shawbury Training Helicopter flight path and the Parish Council being made aware of an increase in private drone flying in the area, we have contacted RAF Shawbury for advice.
While this is not illegal, there are certain things you are not allowed to do. These are already available above, however, the following must also be a consideration for those wishing to fly private drones:
While the Drone and Model Aircraft Code mentions flying below the legal height limit of 400 ft, it is worth noting that military helicopters regularly fly at 250 ft or below.
We would refer anyone involved with flying drones or model aircraft to the Civil Aviation Authority website - https://register-drones.caa.co.uk/drone-code - and in particular the Drone and Model Aircraft Code, which are linked on the Parish Council website (http://www.bomereheath.co.uk/community/bomere-heath-district-parish-council-10134/drones/),the RAF Shawbury website (https://www.raf.mod.uk/our-organisation/stations/raf-shawbury/) and the general RAF website (https://www.raf.mod.uk).
If you think drone flying isn't taken seriously, please read this article relating to a drone operator who was taken to court for endangering aircraft (and this includes helicopters) - https://www.raf.mod.uk/news/articles/drone-safety/.