Sentinel Camera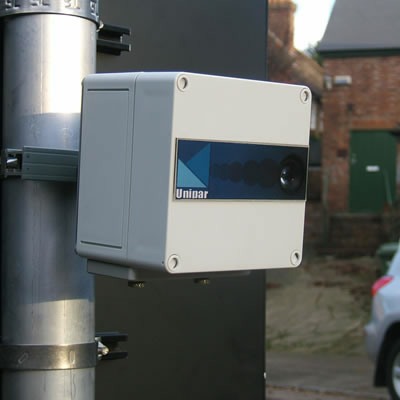 Sentinel Camera Operations - where has it been
Date
Operational Time
Location
30mph area unless indicated
Fastest Recorded Speed (mph)
Vehicles reported to TVP

2022

April - November

Morning, Afternoon and Evening

Ivinghoe, Ivinghoe Aston and Great Gap

59

1188

2021

January - June

Due to Covid, Speedwatch suspended

July - October

Morning, Afternoon and Evening

Ivinghoe, Ivinghoe Aston and Great Gap

60

561

2020

Due to Covid, Speedwatch suspended

2019

April - September

Morning, Afternoon and Evening

Ivinghoe, Ivinghoe Aston and Great Gap

62

603

2018

May - October

Morning, Afternoon and Evening

Ivinghoe, Ivinghoe Aston and Great Gap

65

637

2017

May - November

Morning, Afternoon and Evening

Ivinghoe, Ivinghoe Aston and Great Gap

67

1183
What is Sentinel
It is a fixed speed camera, mounted on a tripod that can be moved to any suitable site where it is suspected that speed of vehicles is a problem.The use of this camera is to educate.
Where will Sentinel be used
When in Ivinghoe Parish, the nominated sites are located in Ivinghoe, Great Gap and Ivinghoe Aston. If other sites that are not being monitored become a concern Ivinghoe Parish Council will seek to get them nominated as well.
When will Sentinel be used
Ivinghoe has to share the equipment, along with a second one, with all the villages in the local area of Buckinghamshire. Therefore we will be using it at random times of the year, at any time of the day.
How will Sentinel be used
It will be operated by volunteers from the community, who will set up the camera (with warning signs). The camera then takes a photo/video of all vehicles that are speeding. If the vehicle is not speeding then the camera ignores it and does not record anything.
The data captured is then sent to Thames Valley Police for processing. Usually first time offenders are sent a warning letter advising that they have been caught with date, time and location and a warning that if caught again anywhere within the country operating a Speedwatch then further proceedings may be taken.
For further information on the technology behind Sentinel, please visit the Unipar website
New Volunteers always welcome
The more volunteers we have, the more often the camera can go out.
Our aim is to educate drivers that speeding vehicles are not acceptable. Unfortunately, the only way that most drivers seem to get the message is when they are caught on camera. To that end we give training to all volunteers.
Generally speaking the camera is only out for 1.5 hours at a time, at differing times of the day. Once the operation is complete, there is about an hours processing time to review the captured data.
Therefore, if you can find time to spare the odd morning, afternoon or evening, you will be most welcome. If you are interested, please complete the form below
Sentinel Volunteer Enquiry