Kath Acres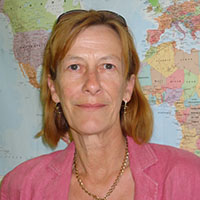 I spent 30 years working in business magazine publishing running magazines covering a variety of subjects - Social Housing, Self Building Your Dream Home, Residential Care, Electronics, Estate Agency and Air and Business Travel. I set up a company to publish a weekly magazine about Community Regeneration and a monthly Social Enterprise magazine which I ran for ten years.
In 2008 I retrained as a Secondary school maths teacher at Brunel University. I now tutor maths to a wide range of local students and teach GCSE Maths intervention classes at Bourne End Academy. I am a Team Leader for Edexcel GCSE maths marking.
I have a degree in Environmental Science, the Professional Qualification of the Chartered Institute of Housing and a PGCSE in Secondary Maths.
I am currently President of Bourne End WI (which is a very happy and active WI) and I help to organise Bourne End Christmas Fun Night every year.
I am married to a local architect and have two grown up children. As of Saturday 10th October I am a (very proud) Granny and busy buying Osh Kosh dungarees on ebay.
Friends would describe me as enthusiastic, energetic and imaginative. Lesser fans would describe me as demanding, disruptive and exhausting.
I have lived in Well End for 11 years and cannot believe how lucky I am. While I recognise that there must be change and progress I am passionate about making sure that we look after our local area for future generations' benefit.