The Old Guardroom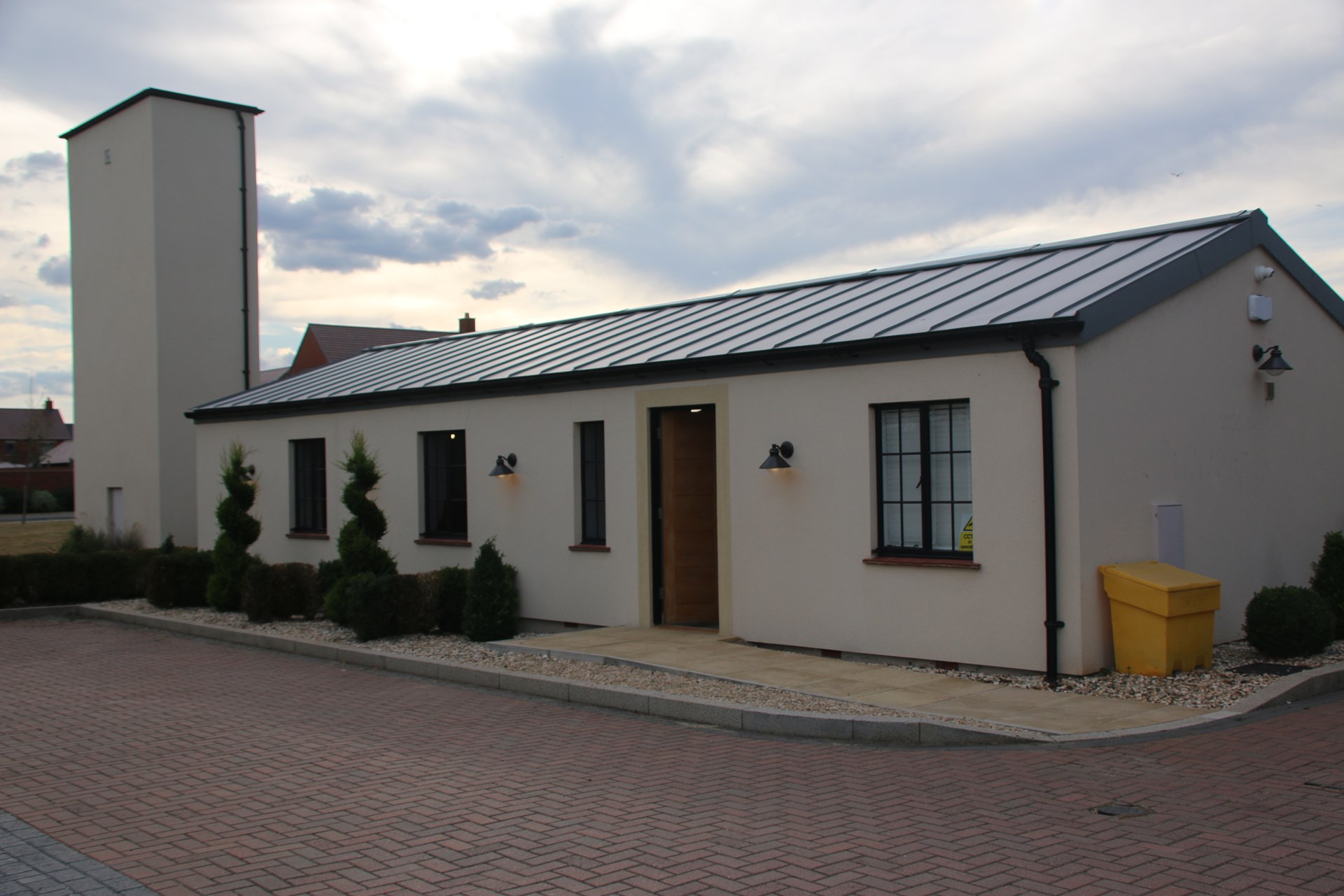 The Old Guardroom at Stanton Harcourt
Looking for a room to hire?
Stanton Harcourt Parish Council is now able to offer the Guardroom on the Old Airfield site at Stanton Harcourt for hire at a very reasonable hourly rate.
The facility is suitable for business meetings, small social gatherings (receptions, memorials, parties etc), taught lessons (Yoga, ballet, art classes etc)
The Old Guardroom
Comprises of one large open area (54 m2) with patio doors that open out on to a large, enclosed garden with seating. There is a small kitchenette and a toilet. Maximum capacity 108 people. Seating and tables provided for 30. There is a small car park for approximately 10 cars adjacent to the building. See our welcome book for more details.
For more photographs and a video walk through of the facility see the main 'The Old Guardroom' page.
What does it cost to Hirer the Guardroom
HIRING FEES (2023)
Hire Charges Regular Bookings Village Societies e.g., Drama Club, Book Club etc £5 per hour
Taught classes e.g., dance, yoga, bounce, art class etc. £10 per hour
Casual Bookings Daytime and Sunday to Thursday evenings (until 6pm) £10 per hour
After 6pm Friday and Saturday £14 per hour
Special Occasions where the facility is required in the day and evening (per 24 hours) e.g.
A Wedding A Special Occasion related to a Stanton Harcourt or Sutton resident £100
Non-resident of our village Outsider £150
For more information email: oldguardroom@shpc.co.uk
History – Old Airfield Stanton Harcourt and the Guardroom
Royal Air Force Stanton Harcourt or more simply RAF Stanton Harcourt was a former Royal Air Force station located 4.4 miles (7.1 km) southeast of Witney, Oxfordshire and 6.6 miles (10.6 km) west of Oxford, Oxfordshire. This Bomber Command airfield opened in September 1940 as a satellite to RAF Abingdon and was used by aircraft such as Wellingtons and Whitley Bombers. This airfield is where No.10 OTU crews would be sent once initial training was completed at Abingdon. It is notable for being the starting point for the raid on the German battleship Scharnhorst and for being Winston Churchill's departure point for the Casablanca conference. It closed as an airfield shortly after the war.
In 2016 planning permission was granted (with conditions) by West Oxfordshire District Council for the site to be developed for homes with appropriate public open space for this rural area. One of the conditions of the planning permissions was that five structures within the area were to be retained for heritage reasons. The Guardroom and two adjacent structures, the water tower and the air raid shelter are three of these structures.
In 2020 Hayfield Homes developed the site to create 66 new homes within the Parish of Stanton Harcourt. The road names reflect the heritage of the site. The Guardroom building was sensitively refurbished to bring it up to 2020 building standards and then the building was transferred to Stanton Harcourt Parish Council in September 2022 for community use.