August 2018 Update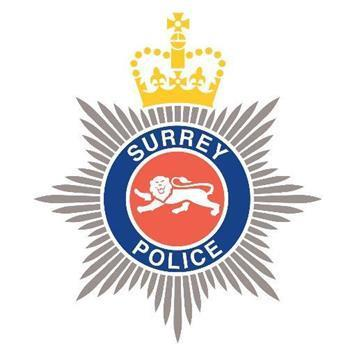 Beware of pension scams
Scammers usually contact people out of the blue via phone, email or text, or even advertise online. Or they may be introduced to you by a friend or family member who is also unknowingly being scammed.
Scammers will make false claims to gain your trust. For example:
claiming they are authorised by the FCA or that they don't have to be FCA authorised because they aren't providing the advice themselves
claiming to be acting on the behalf of the FCA or the government service Pension Wise. Scammers design attractive offers to persuade you to transfer your pension pot to them (or to release funds from it). It is then often invested in unusual and high-risk investments like overseas property, renewable energy bonds, forestry, storage units, or simply stolen outright.
Follow the link below to read more on how to protect yourself from pension scams
https://www.fca.org.uk/scamsmart/how-avoid-pension-scams
Secure your oil to prevent theft

You can't totally protect your tank against theft, but you can greatly reduce the chance that your oil will be stolen by taking these precautions.
Make sure the oil gauge is secured correctly to the tank
If your tank has a lid design, consider fitting suitable locks and/or lockable valves where necessary and then ensure that they are used. This may be a legal requirement for some tanks. Your tank installation engineer or fuel delivery company will be able to advise you.
If of a vent and fill type, you can buy a special lockable cap
Don't forget to provide the keys/combinations for these devices to the delivery company when a delivery is expected and you may not be present.
Monitor your oil tank on a regular basis. Remote electronic oil level gauges are available which will set off an audible alarm if the oil level in the tank suddenly drops or falls below a quarter full. These gauges can be located in the kitchen or perhaps a utility room to warn of any potential problem. There are different versions on the market at the moment and cost between £70 and £100.
If the need arises to replace your tank, consider where you position the tank and make more secure. But remember to leave clear access for the fuel distributor at the fill point and the gauge can be seen.
You MUST never lock or block the tank vent/ breather, as this will cause the tank to split and cause further damage.
Consider fitting CCTV to monitor the tank
Security lights can have a very positive effect and make any property a much harder target for the thief. It's not always necessary to floodlight the area with high power beams, as a more subtle level of lighting may be all that is needed. Low energy "dusk till' dawn lights positioned close to the tank should, in most cases, provide sufficient light to illuminate any suspicious activity. This type of light can be both effective and inexpensive. High powered lights can be used but care should be taken not to cause any nuisance to neighbours or road users.
For a free crime reduction survey call 101 and ask for your local crime reduction officer who will arrange an appointment. Mole Valley is covered by C/E 133363 Neil Clarke.
Cold-calling traders

Are you concerned about rogue traders calling on your elderly or vulnerable neighbours, seeking work? If so, say "no" to cold-calling doorstep traders with a Trading Standards door sticker.
The sticker initiative is designed to empower residents, giving them the confidence to deal with cold-calling traders. If traders don't respect your wishes they may be liable to prosecution for ignoring your request to leave and not return.
https://www.surreycc.gov.uk/business-and-consumers/trading-standards/finding-the-right-trader/rogue-traders-scams-and-cold-callers/door-step-cold-calling/door-step-cold-caller-sticker-scheme
Offered jewellery items for sale?

Members of the public should come forward if they have been offered distinctive items of jewellery for sale following a burglary in Guildford in July.
Any information about this incident could be relayed to police by calling 101, quoting PR/45180080969.
If you have similar items and want to keep them safe:
• Register your property at www.immobilise.com
• Mark your property with a forensic marking product such as SelectaDNA.
For more tips visit www.surrey.police.uk/burglary.