October 2018 Update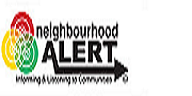 Get Safe Online commissioned research into the effect of oversharing
The findings reveal that:
21 Brits are defrauded every minute as a result of oversharing on social media
26% of people targeted by fraud due to oversharing don't realise they have been targeted
23% of people use social media to show off about their holidays
11% of people use their profiles to brag about their newest purchases
49% don't perceive posts associated with revealing or naked photos as oversharing
To learn more about oversharing, click below for hints and tips:
https://www.getsafeonline.org/oversharing/

The chances of you or a member of your family becoming a victim of personal crime are very low. But everyone should take some simple precautions.
Cover up jewellery, mobile phones, personal music players and keys
Avoid walking home alone after an evening out. Walk with friends or take a taxi (from a reputable firm)
If you have to walk, avoid short cuts in lonely areas. Keep to well-lit, busy streets
Always walk facing oncoming traffic so a car cannot pull up behind you
If you regularly go walking or jogging, vary your route
Avoid using a personal music player or mobile phone while walking or jogging. They can distract you from your surroundings
If you think you're being followed, walk to the busiest place you can find or knock on a door. Then call the police
Never hitchhike
Consider carrying a personal attack alarm
When approaching your car or home, have your keys ready so you can enter without delay
If you are attacked, shout for help as loudly as you can or shout for someone to contact the police. Use your personal attack alarm. Try to get to a safe place and call the police
If someone attempts to take something from you, consider letting them have it rather than risk being hurt
Consider taking self-defence classes.
https://surrey.police.uk/advice/protect-yourself-and-others/personal-safety/

If you want to know the difference between a public footpath and bridleway as well as information about finding your way around the countryside using signs and waymarks use this excellent guide from @SurreyCouncil https://www.surreycc.gov.uk/…/297…/Arrows-and-Acorns_WEB.pdf
Cold Callers
There's a report of a very "pushy" man at the door of an OAP in Dorking offering to clean gutters. He's described as: white, aged 30-40, small build, approx. 5'4" -5'6" tall. Never agree to have work done by someone who turns up on your doorstep. Say no!
Keep an eye out for vulnerable neighbours including the elderly and report any suspicions of bogus callers to police. Follow these steps to ensure your safety:
Fit a door chain
Keep front and back doors locked, even when you are home
Do not leave money, wallets and keys in easy reach of doors
Lock your back door before opening your front door. Thieves sometime operate in pairs, one ringing the front door while the other enters at the back of the house
Before answering the door, stop and think 'am I expecting anyone?' Look through a spy hole or window to see who's there
If you decide to open the door, use the door chain
Never leave the front door open, close it if you need to go back into another room for any reason
Check the callers identity
If in doubt, keep them out!
https://surrey.police.uk/…/protect-yourself…/doorstep-crime/
Hate Crime
Hate crimes are any crimes that are targeted at a person because of a hostility or prejudice towards that person's:
disability
race or ethnicity
religion or belief
sexual orientation
transgender identity
alternative subculture identity - for example "Goth" "Emo" "Punk"

Offences can be committed against a person or property and you can be a victim of hate crime even if the person committing the crime targets you by mistake, for example thinking that you are Muslim when you are in fact Christian. A victim does not have to be a member of the group at which the hostility is targeted. In fact, anyone could be a victim of a hate crime.

Surrey Police are committed to preventing all types of hate crime and supporting the victims of crime and has made the decision to include an extra category of hate crime – alternative subcultures.
Safe Drive, Stay Alive
Safe Drive Stay Alive, Surrey, is a series of live educational performances featuring a sequence of films and live speakers, which aim to make young people aware of their responsibilities as drivers, and passengers, whilst travelling, and to positively influence
their attitudes.

These emotional, engaging and thought provoking performances feature people recounting their stories and the many serious, long term impacts to themselves and all those around them. Each new film features a true story, told by the people directly affected by a road traffic collision. After each film an individual from the emergency services, takes to the stage – a police officer, a paramedic, a firefighter and an A&E doctor or nurse – to speak about their experiences of attending road traffic collisions or treating patients, and how these have affected them professionally and personally.
The raised awareness continues, with volunteer members of the public – mothers, fathers, siblings, young drivers – taking to the stage to give their personal stories about how their lives have been affected by a fatal road traffic collision. Real stories of life, tragic loss and regret leave the air heavy with emotion and impress upon the audience that their future really is in their hands.

Performances take place each year at Dorking Halls in the two weeks after the October half term holidays. The next performances will place on 30, 31 October, 1 – 2 and 5 – 9 November 2018. Each day there will be two performances at 10:30am and 12:45pm, with up to 790 places available at each performance. The afternoon performance on Thursday 1 November will begin at the later time of 1:30pm.
In addition, there will be a 7:30pm performance, open to the public as well as schools and colleges, on Wednesday 7 November.
https://safedrivesurrey.org/performances/dates/
Information provided by Andy Reid (Surrey Police, InTheKnow, Community Administrator, Mole Valley)

Online Grooming
Breck's Last Game is a short film about a 14-year-old boy from Surrey who was murdered by a man he met online and is being shown to schoolchildren across Surrey to help raise awareness of online grooming. A computer engineer ran an online server where Breck, and several of his friends, played games online and it was through this forum that he groomed Breck over a period of 13 months, luring him to his flat on the promise of handing over a fake business.
The project is the work of an innovative collaboration between four police forces – Surrey, Leicestershire, Northamptonshire and Essex – and has been made with the active support of Breck's mother Lorin LaFave, who appears in the film as herself.
Lorin LaFave said: "Breck's story shows how easily grooming can happen. He met the predator through an online friendship group and would have been flattered to have an intelligent, older mentor helping him expand his gaming skills.
"At the time, I believed the offender was older than he was because he was so controlling and manipulative, even with me, so it's important for young people to realise not only can predators lie about their age, where they live or who they are online, they can also be a similar age to the victim. They are not always the stereotypical 'creepy old guy'.
"It's so important for us to raise awareness of the fact that boys can be groomed too. Breck's came after international media surrounding the Rochdale and Rotherham cases, where the victims were all girls. His version wasn't the 'typical' type of grooming people had heard about in the news. His story shows even regular school boys can make mistakes if they aren't educated to recognise the signs of grooming and exploitation.
"I hope through the Breck's Last Game campaign, young people will take on the real life lessons from Breck's story so they are able to look after each other, keep safe, and reach their full potentials. Our intention is to educate young people so they are empowered to make safer choices for themselves online".
Lewis Daynes, who was 18 at the time of the offence, was convicted of Breck's murder and sentenced in 2015 to a minimum of 25 years in prison.