History
The countryside around Ampfield has changed little over the centuries. The countryside surrounding Ampfield and its adjacent parishes has been designated a Heritage Area, and the Heritage Area Group promotes schemes to protect and enhance it. The many public footpaths provide a pleasant way of exploring the parish.
Ampfield is served by a Parish Council that was amongst the first parish councils to be formed in 1894. After the initial uproar and after over 100 years later the Parish Council is a thriving, respected, and independent democratic organisation.
We hope that your visit to Ampfield via cyberspace will encourage you to come and see our village for yourself There is evidence of habitation in this parish from the early Stone Age (Palaeolithic) times, 7000-6000 years or more ago, through the Neolithic period and the Bronze Age. The Romans lived here, and there is much evidence of Saxon occupation, both in individual finds and in boundary banks dating from this period. And so into the period of recorded history.
From medieval times Ampfield was part of the much larger Manor of Merdon, developing as a number of scattered hamlets, with the centre of manor life in nearby Hursley. This pattern of settlement still affects the community today and the village has no nuclear centre based around an ancient church, village green and manor house.
The establishment of Ampfield as a separate entity came gradually as the population expanded. The White family built Ampfield House in the 1750s with its Estate carved out of the Hursley manorial holding. Then in early Victorian times the Vicar of Hursley, The Revd. John Keble, and Sir William Heathcote of Hursley Park worked together to build St Mark's Church, and Sir William went on to provide a village school. A separate civil parish was created in 1894. Since that time the population has increased greatly, especially at the eastern end adjoining Chandlers Ford and many people now commute from the village to work.
Nevertheless Ampfield still retains much of its rural character and a large tract of Ampfield Wood still remains, and the field boundaries are still relatively unchanged since they were recorded on the Hursley Estate map of 1588.
Great War 1914-18
Altogether, 71 members of our small community are recorded to have served during this 'Great War', 14 of whom did not return. In 1920 the Parish War Memorial was erected by public subscription. Extracts from Ampfield Parish Councils meetings of the time can be seen here.
Details of those who did not return can be seen below.
There are entries for the Ampfield war memorial in the Imperial War Museum War Memorials Register for World War 1 and for World War 2.
USAAF 9th Air Force Memorial
D-Day 6th June 1944 the largest invasion force ever assembled, embarked from Southern England to liberate Europe from five dark years of Nazi oppression.
The liberating Allied Forces, had been meticulously planning the opening of 'The second Front' in Europe - and in the period leading up to D-Day, Southern England had been transformed into one vast military camp.
From March 1944 Tactical Fighter and Light Bomber Units of the 9th Airforce, U.S.A.A.F. began arriving at forward airbases that were being established in Southern England. These units, along with R.A.F. 2nd Tactical Air Force, commenced daily operations against specific enemy strong points and centres of communication in Northern France.Targets comprised of road, rail and canal transport systems, munitions and fuel dumps, along with any suitable strategic targets that would delay the enemy's deployment of troops and supplies to the invasion beachheads.
On July 2nd 1944, five American Fighter Pilots of the 50th Fighter Group, based at Carentan, Normandy, France, boarded a Cessna Bobcat UC-78 light Transport aircraft for the U.S.A.A.F. base at Chilbolton Hampshire. This was not a combat mission - but to transport personnel between bases. Of the five pilots, two had been promoted to Captain, only the day before. Some were going on operational leave, and one had turned 24 years old on that day.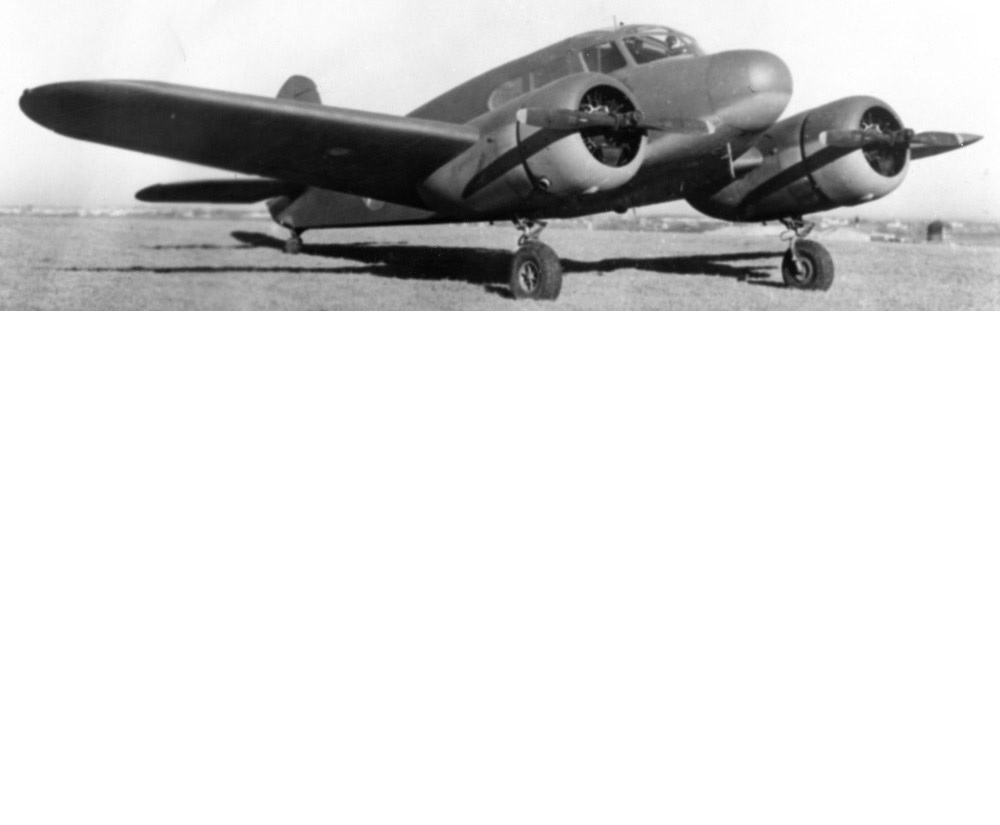 Sadly their aircraft never made its intended destination. The aircraft developed a failure of one of its engines. The inclement weather conditions on the day made flying conditions difficult and several Ampfield witnesses recall that the cloud base was very low with thunderstorms.
Shortly after 12.00 noon on Sunday 2nd July 1944 their Cessna Bobcat aircraft was seen to crash into woodland about 400 yards to the north east of St Mark's Church. Sadly, there were no survivors. Witnesses recall that the pilot and co-pilot of the aircraft crashed the aircraft into the woods to avoid hitting houses in the upper part of Knapp Lane. All five had gallantly and courageously given their lives to advert further death or injury to local residents.
This selfless and courageous act is now commemorated by a memorial erected in Chapel Wood, which has been dedicated to the perpetual memory of the five airmen:
Lt. Duran F. Quinn
Lt. Walter F. Hayes
Lt. Dale C Francis
Capt. Billy B. Bryan
Capt. Norman H Nelson
This article was researched and written by Martin Vear who, together with Dr. Wridley Fontenot (USA) and Chris M Penney, played the leading role in the erection and dedication of the monument and who made a substantial personal contribution to costs involved.
A commemorative service was held on Tuesday 2nd July 2019 in Chapel Wood. Please see a short article by Graham Roads about the Commemorative Service, together with a pamphlet and two photographs from the service below.
The entry in the Imperial War Museum War Memorials Register can be seen here.