Andover Music Club
Andover Music Club
A large part of the Music Club's history is available on the web site by following the Previous Seasons link. If you own programmes from the earlier, missing, concerts then do please contact us. If you have any old programmes then please bring them along to the next concert and pass them to a committee member. Currently we have no programme details for Seasons 1 to 7, so we especially look forward to filling these gaps in our records.
Remember - if you have any feedback regarding any of the concerts, or the web site, you can use the Comments link near the top left of this page. Or follow this Comments Page link to make your thoughts heard. If you would like a response to your comments please provide an email address.
A Brief History
The club was founded nearly 70 years ago by Miss Gladys New, who was a well-known singer in Andover. Not just the founder of the club, Gladys was also the Secretary for 46 years and the Treasurer for many years. 'Her' Music Club has steadily developed, to become one of the best-supported in Southern England. Over 180 season tickets were sold last year.We present six concerts every season. The aim is to offer a wide range of music performed by professional artists.The season's subscription is the equivalent of less than £9.50 per concert at the undiscounted subscription price.Such well-known professional musicians and ensembles as The London Mozart Players and The Academy of St Martin-in-the-Fields have asked to play for us. This is testimony to the high standard that our enthusiastic audience expect.
For more information on the Andover Music Club: Website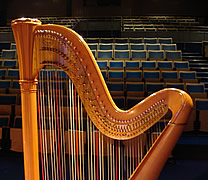 President Professor David Owen Norris MA (Oxon) FRAM FRCO
Management Committee Chairman Mrs Diana Goodwin
Treasurer Kathy Percival
Secretary Alan Macarthur
Programme Planning Robert Eggar
Operations Manager Roland Treby
Membership Secretary Karen Coffin 0845 269 1812 Website
Manager Dave Patterson
Publicity Avril Stevens / Anne Lee
Sponsorship Manager Mark Bunce
Committee Member Renate West