Local Roadworks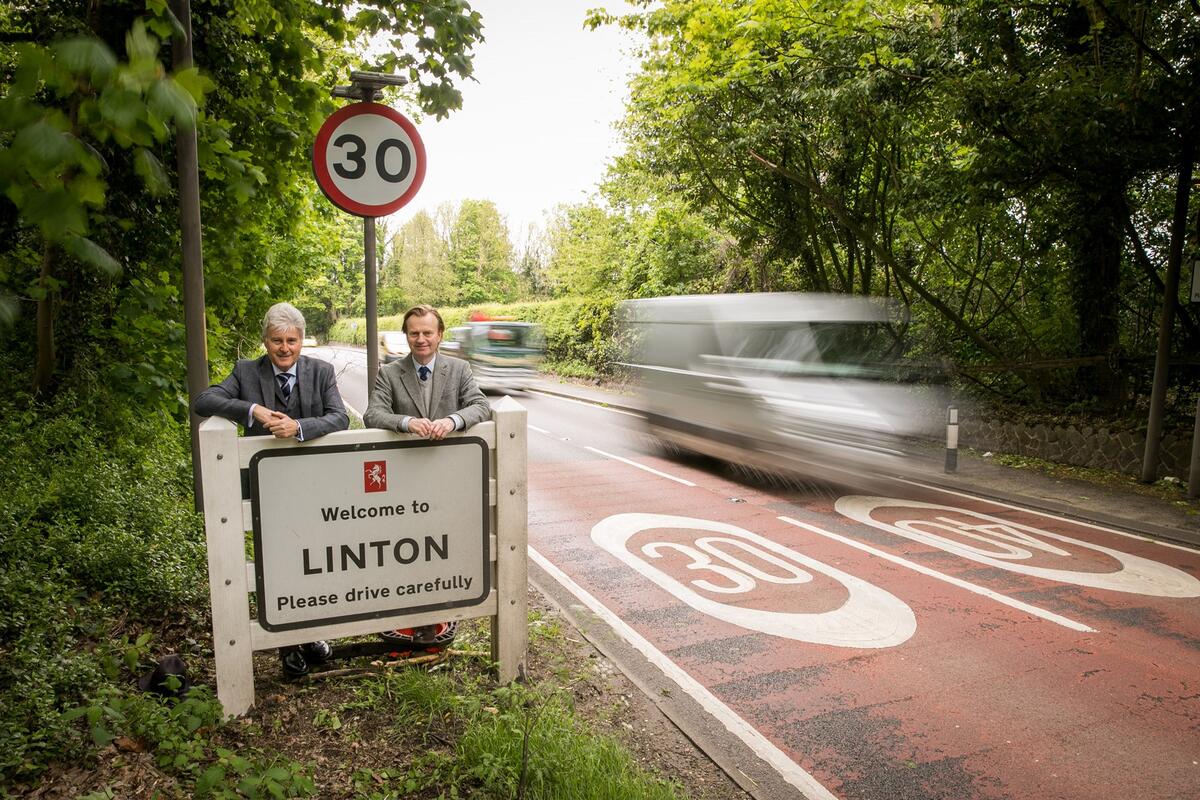 NEWS RELEASE
28 May 2021
Traffic calming measures welcomed
The completion of a traffic calming scheme to reduce vehicle speeds through Linton, near Maidstone, has been welcomed by the parish council.
The road safety improvements were paid for by local business and landowner Alan Firmin Ltd at a cost of £35,000. The two previous Linton village signs were replaced with a new white gateway design and 'Welcome to Linton, please drive carefully' sign. In addition, new 40mph and 'Reduce Speed Now' signs were installed along the A229.
The works involved installing new 'dragon's teeth' road markings through the village and extending the 40mph zone by 100 metres beyond Redwall Lane.
The village's interactive speed sign damaged by a car accident has not been replaced and the Parish Council continues to arrange litter picking teams along the verge to remove litter and debris from previous accidents.
Bernard Cresswell, Chair of Linton Parish Council, said: "As a keen Harley-Davidson rider and the council's speedwatch coordinator, I know only too well that we need to reduce speeds through our communities.
"We hope that the scheme will work and we will monitor speeds through our speedwatch team. We are optimistic this scheme will reduce speeds and improve road safety on the A229 and I'd like to say a big thank you to the Firmins for making it happen."
Michael Firmin, Managing Director at Alan Firmin Ltd, added: "We were very aware of the longstanding challenge that local residents, as pedestrians and drivers, have in safely accessing the Village Hall and St Nicholas Church and its car park.
"As a local business with strong family ties to the community we were only too pleased to step in and fund the road safety improvements in the village."
The works were completed by Kent Highways.
For further information please contact:
Andrew Metcalf, Maxim
Tel: 07990 574680
Email: Andrew@Maxim-pr.co.uk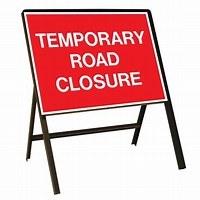 Planned Road Closures and Roadworks May/June
Urgent Road Closure - Vanity Lane, Linton - 9th June 2021 (Maidstone)
It will be necessary to close Vanity Lane, Linton from 9th June 2021 for up to 1 day.
The road will be closed between Court Lodge and Pitts Farmhouse.
The alternative route is via Wheelers Lane, A229 Linton Hill, B2163 Heath Road and vice versa.
This is to enable drainage works to be carried out by Kent County Council.
Temporary Road Closure –B2163 Heath Road, Linton – 29th May 2021
Kent County Council has made an Order to temporarily prohibit through traffic on B2163 Heath Road, Linton from 29th May 2021 for up to 3 days.
The road will be closed in the general vicinity Hollyrood, to the extent indicated by signs and barriers on site.
The alternative route for eastbound traffic is via Dean Street, B2010 Farleigh Hill, Tovil Hill, Old Tovil Road, College Road, A229 College Road, Mill Street, Palace Avenue, Lower Stone Street, Upper Stone Street, Loose Road, Linton Road and B2163 Heath Road.
The alternative route for westbound traffic is via A229 Linton Road, Loose Road, Sheal's Crescent, Old Tovil Road, B2010 Tovil Road, Farleigh Hill, Dean Street and B2163 Heath Road.
The closure is required for the safety of the public and workforce while joint bay works are undertaken by UK Power Networks.
For information regarding the closure please contact UK Power Networks on 0800 029 4285, who will be able to assist with the scope of the works.
Temporary HGV Lane Restriction – A249, A299 & A256 – from 22 December 2020
For safety reasons, it will be necessary to prohibit Heavy Goods Vehicles bound directly for Eurotunnel at Folkestone or for the Port of Dover from using the outside (i.e. right-hand) lane of the dual carriageways on the sections of roads defined below, with immediate effect.
The roads involved are as follows
A249 SITTINGBOURNE ROAD / DETLING HILL / SITTINGBOURNE ROAD – on the northbound carriageway for the entire length from Newnham Court Roundabout, Boxley (M20 Junction 7) continuing north-eastwards to Stockbury Roundabout, Stockbury (M2 Junction 5)
A299 THANET WAY / CANTERBURY ROAD WEST – on the coastbound (eastbound) carriageway for the entire length from Brenley Corner, Boughton under Blean (M2 Junction 7) continuing eastwards through to Minster Roundabout (Mount Pleasant), Minster, Ramsgate
A299 HENGIST WAY / A256 RICHBOROUGH WAY / RAMSGATE ROAD / SANDWICH BYPASS – on the eastbound / southbound carriageway from Cliffsend Roundabout, Ramsgate continuing through to the roundabout junction with Monks Way, Sandwich
A256 WHITFIELD BYPASS – on the southbound (Dover-bound) carriageway for the entire length from 'Eastry Roundabout', Eastry (junction with Dover Road / Cater Road) continuing through to the Whitfield Interchange junction with A2 Trunk Road
These restrictions do not apply at roundabouts, to enable large vehicles to use both lanes to negotiate roundabouts, if needed.
This restrictions are to avoid likelihood of danger resulting from congestion on the local road network whilst the former Manston Airport site is being used to accommodate port-bound HGVs.
The 24-hour Clearway Order which currently applies to the southbound carriageway of the A256 between Eastry and Whitfield will be suspended for the duration of this Order, when the relevant signs are covered or removed.
The terms "Heavy Commercial Vehicles" (HCVs) and "Heavy Goods Vehicles" (HGVs) both refer to any goods vehicles which have an operating weight exceeding 7.5 tonnes.
This comes into force with immediate effect and remains in force until otherwise notified, for a maximum duration of up to 18 months.
When in force, these restrictions will be clearly indicated by specific signage displayed on site.
The Kent County Council Highway Helpline phone number is 03000 418181
Copies of the Traffic Notice and Public Notice are attached.
For details of roadworks, please see www.one.network
KCC Highways and Transportation: keeping you up to date with what's happening on our roads - for more information…