Heritage Trail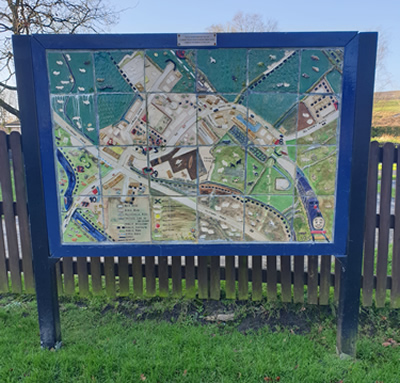 Salterforth Primary School teamed up with artist Vivien Booth to create a map showing the historic sites around the village.
A large ceramic street map was made, which now resides in the local park, near the children's play area and individual ceramic plaques which are situated around the village. Look out for the individual plaques on your walk around the village, there are 14 to find.
If you click on the pictures this will enlarge them and you can also then view one after the other by clicking the arrows that appear to the left and right of the pictures when you scroll over near the middle.