Post Box and Offices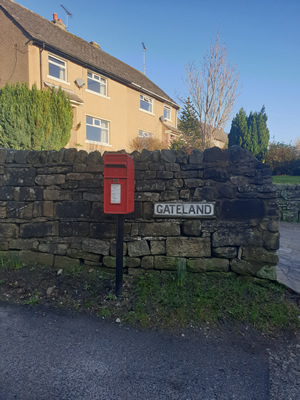 Should you require a post box or post office when visiting the area details are given below for the nearest available post offices and post box.
There is a post box located on Gateland in the village just off Earby Road. There is only one collection a day which is 9.00 am Monday-Saturday.
The nearest post offices are at Barnoldswick and Earby.
Barnoldswick Post Office, 9 Frank St, Barnoldswick, Lancashire BB18 5AE.
Earby Post Office, 61-63 Victoria Rd, Earby, Barnoldswick, Lancashire BB18 6UN.
The Earby Post Office is inside the Wineline General Store,
Barnoldswick Post Office
Earby Post Office
Post Box