Village Hall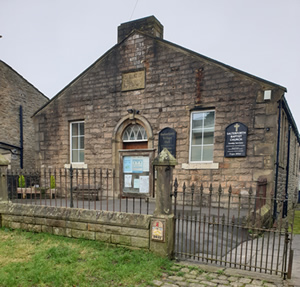 RENTING THE VILLAGE HALL
The village hall is available to rent for a variety of events, for example clubs, parties, meetings, and training sessions.
The main hall has open space or seated areas for approximately 70 people and can be laid out to suit.
A fully functional kitchen with fridge, dishwasher, oven with a wide range of cupboards and worktops with double sink and hot water provided is available.
Disabled access and facilities are available at the hall.
To enquire about renting the hall please contact Wendy Newlands on 07870 810191 or send a message through the village hall Facebook page. The standard rate is £10.00 per hour.
Please note: the Village Hall is also the village Baptist Church and is used as a Polling Station when there is an election.
Address:
Salterforth Village Hall, Chapel Hill, Salterforth, Barnoldswick, BB18 5TU.