Enjoy Your Walk Safely
If you are new to walking or even a seasoned hand, please find below a link to The Countryside Code. This will help you be a responsible walker while visiting Salterforth and is packed with lots of useful information.
Lancashire County Council has a Public Rights of Way map on their website
Ordnance Survey has a basic Footpath Map for the area.
Also, Bing Maps shows an Ordnance Survey map for Salterforth which has footpaths momarked on it. This is a more detailed map than the Lancashire County Council one and will help you plan a route before you visit. Search for Salterforth and then top right of the screen select the Ordnance Survey option for the map view. (This option is only available on laptop and desktop computers. It doesn't work for mobile phones).
If you need a postcode for the village centre, please use this one for the Village Hall - BB18 5TU.
Also we request that take your litter home with you or put in an appropriate bin on your route. This will make Salterforth a village everyone can enjoy.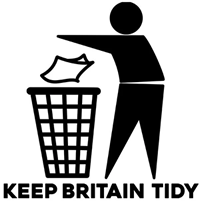 If you require any additional information you can contact:
Enquiries
Natural England
County Hall
Spetchley Road
Worcester
WR5 2NP
Email: enquiries@naturalengland.org.uk
Telephone: 0300 060 3900
Opening times: 8:30am to 5.00pm, Monday to Friday (excluding public holidays)