Cllr Bob Hadley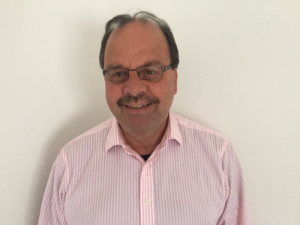 I have lived in the village since 1985 with my wife Sue and have three daughters and one son, all grown up and flown the nest. I have recently taken early retirement after being in Retail Area Management for over 40 years.
I resigned as a Governor of The Cotswold School in 2019 after completing 25 years service but remain as an Executive Board Member of the School. I am a member and past President of The North Cotswolds Rotary Club and also a member and treasurer of The North Cotswolds 41 Club.
I enjoy travelling and eating fine food as well as looking after my grandchildren occasionally. I enjoy excercising and have run marathons in the past but lately walking is my main activity. I have a general interest in most sports as a spectator now and follow my original home Town teams The Cobblers & Northampton Saints.
I have joined the Parish Council as I believe I now have the time to commit to the position and want to continue the excellent work that the Council carries out for the local community.
I served as Chairman of the Council from May 2018 to May 2023. Additionally, I chair the Finance & General Purposes Committees and I also sit on four other committees: Village Environment, Youth & Well-being, Highways and Community Centre.
Please click here to contact Cllr Hadley by email.
Cllr Hadley's Register of Interests can be viewed here.