Community Centre (GMCC)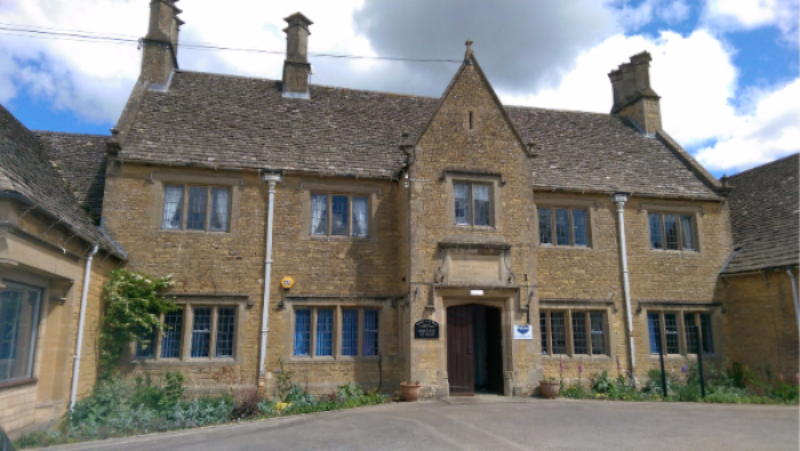 After what seemed like a very long four years, the Parish Council finally acquired the former Cottage Hospital on 6th October 2014 and has been in occupation since that date.

The George Moore Community Centre (GMCC) has already benefitted from several improvements including the installation of new heating system, the expansion and resurfacing of the car park and a new roof. We trust that these improvements and further additions will all contribute to making the Centre an enjoyable place for residents to visit in the coming months and years. Please note the following updates on the different facilities within the Centre:

Public Rooms for Hire
Further details about the rooms available to hire can be found here.

GCC Library
The Library has been open for some time now and residents are asked to note the opening times as follows:
Bourton Library Opening Hours
| Day | AM | PM |
| --- | --- | --- |
| Monday | CLOSED | CLOSED |
| Tuesday | 10:00-13:00 | CLOSED |
| Wednesday | CLOSED | 14:00-17:00 |
| Thursday | CLOSED | CLOSED |
| Friday | 10:00-13:00 | 14:00-17:00 |
| Saturday | 10:00-13:00 | CLOSED |
Baby Bounce & Rhyme sessions are held in the library every Friday from 10.30am-11.00am. These sessions are great fun and they are FREE. They include lots of singing, wiggling and jiggling for babies, toddlers and their grown ups!

Police Point
The Police Point is also now open, with variable opening times that will be displayed here a month in advance. These are displayed on the notice-board inside the front entrance and it's hoped the local team will be able to provide a regular slot in time.
Therapy Rooms
Beautylicious offers a broad range of beauty and holistic therapies. For further details, click here.
Freedom to Live offers bespoke therapy sessions to anyone who wants to combat the stress and health issues that are holding them back in their life. For further details, click here.
The Cottage
Kate's Home Nursing are based in The Cottage at the back of the Community Centre. They are a Registered Charity set up to nurse patients in their own home through the last stage of illness and to support their families. For further details, click here.
The residential flats have been let and tenants have taken occupation which means that all internal accommodation is now let.
Lloyds Mobile Branch
The Lloyds Mobile Service is located at the Community Centre as follows:
Mondays (alternate weeks): 10.00-12.30
See Lloyds Bank's website for details of dates: https://www.lloydsbank.com/banking-with-us/mobile-branch/south-west.html
Heritage and other displays
The History Society has kindly agreed to take charge of providing heritage displays which will take the form of a permanent cabinet display as well as historical photographs in the corridors. The first cabinet display in now in place and focuses on the history of the building and its benefactor, George Moore. The display will be changed on a regular basis to provide continuing interest for visitors to the Centre.

Grounds
Members of the Volunteer Gardening Party, led by Antoinette, have done a wonderful job transforming the beds to each side of the entrance. It's amazing how quickly this space was cleared and planted, using plants that were used when the beds were originally planted up in 1928.
We're very grateful to them for making such an immediate difference and making it feel more like home.
A low, Cotswold dry stone wall was constructed to replace the boundary hedge which has opened up the site and greatly improved visibility at the junction with Station Rd.