Cllr Martin Macklin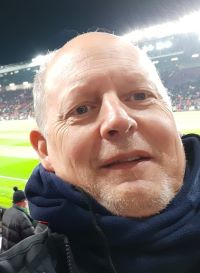 I was brought up in the village of Naunton, went to Bourton vale school and later served for a while on the parish council there. After various jobs around the world, including railway construction and silo building, my wife and I took over the Farmers Arms pub in Guiting Power and then the Black Horse in Naunton. In 2001 we moved to Lansdowne Villa Guest House which we ran until early retirement in 2014. Since then, I have been variously employed for short periods (sorting mail at xmas, cabinet making and breakfast cheffing to name a few).
I now live with my wife of 36 years in Mousetrap Lane and have two stepdaughters and one son who have all flown the nest.
I joined Bourton on the Water Parish Council 2 years ago and sit on 3 committees: Planning, Highways and The George Moore Community Centre. I joined because with time to spare I thought I could help out in a variety of roles.
Please click here to contact Cllr Macklin by email.
Cllr Macklin's Register of Interests can be viewed here.