Cllr Sarita Tapper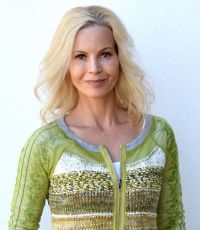 I was born in Coventry in 1969 and moved to the Cotswolds in 1981 with my family.
I left Westwoods Grammar School after successfully completing my A levels. My brother and I began Chestnuts in 1991 with our primary focus on outdoor clothing. Over the years we have had to adapt to numerous challenges within the retail market and have evolved into the present Chestnuts.
I feel I have gained a good understanding of the key influences for success in a local business – along with some of the challenges to overcome and pitfalls to avoid!
Like many shop owners, I find myself working long hours. The spare time I do have, I split with my friends and family (including my husband and my two precious Mini Schnauzers), and trying to stay healthy. In my younger days I trained in Wado Ryu Karate gaining a 1st Dan and becoming one of the instructors. These days it's more about home keep fit.
My business is my passion. I consider myself very lucky to have worked for so many years in such a pretty village. It's a village I love.
I believe residents and businesses need to really support each other to ensure Bourton thrives for future generations. I'm hoping by becoming a councillor I can be involved and play a part in helping to ensure that Bourton remains a beautiful and attractive village - for both those who live here and those who work here.
Please click here to contact Cllr Tapper by email.
Cllr Tapper's Register of Interests can be viewed here.