Bonfire Night 2017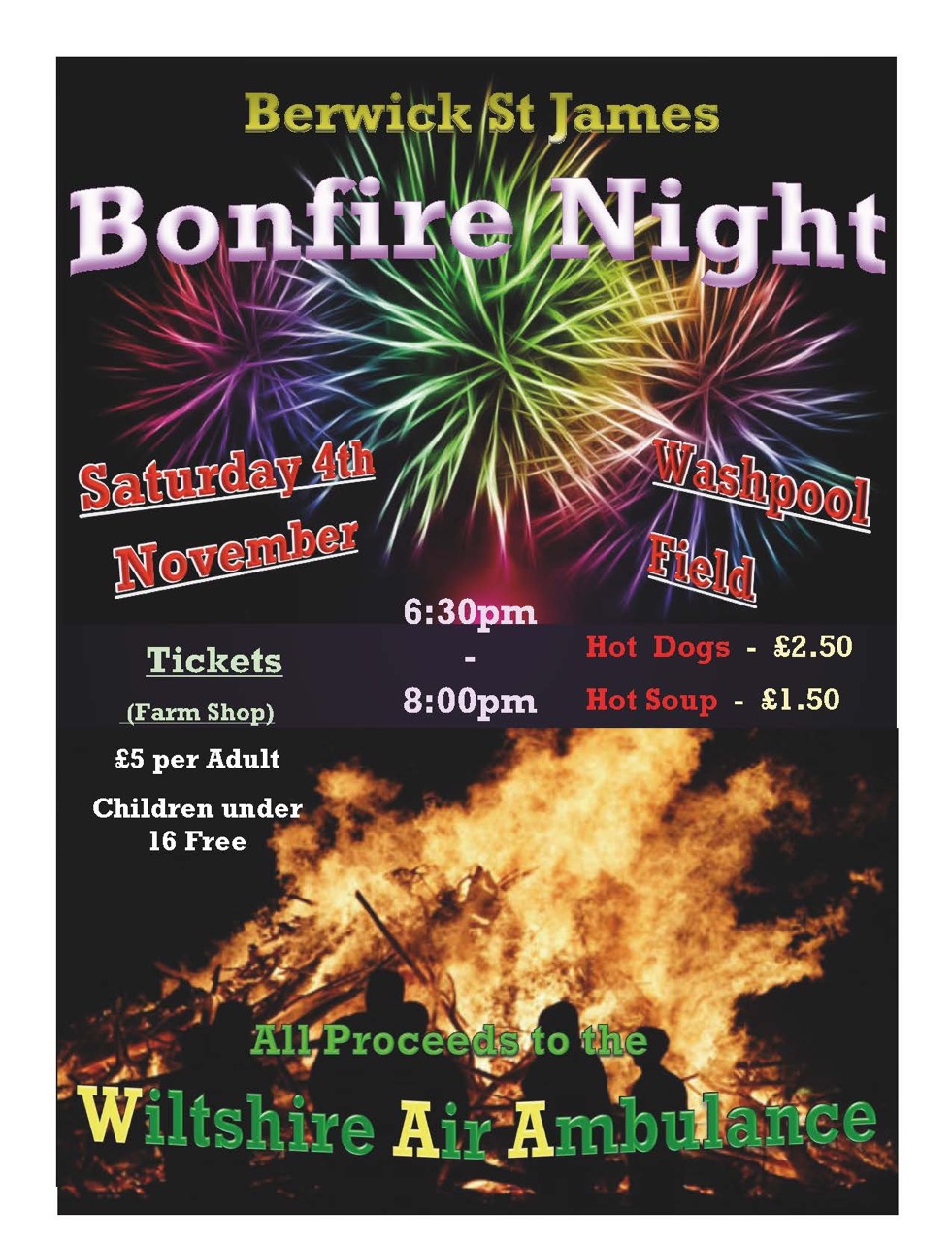 Berwick St James held a bonfire night on Saturday 4th November, partly to provide a family event for the village and partly to raise money in support of the significant fundraising attempt by one of Berwick's families, Dominic and Alice Ridley. They have set themselves the challenge of raising the sum of £10,000 in a year for the Wiltshire Air Ambulance as one of the 100 small businesses whose combined aim it is to raise a total of £1 million within this period of time.
The village has a total number of around 170 residents including children, but the event managed to attract between 200 and 250 people. It was a dry, calm evening with a full moon, ideal conditions for a firework display. The "Guy" had been put together by some of the village's children (occasionally assisted by a few of the parents...), and placed on top of the large pile of firewood.
Hot dogs and soup were provided and the fire was lit at 6:30pm, followed 45 minutes later by a wonderful firework display. After expenses, a total of £1,500 profit was made through food & ticket sales, and generous donations, all of which will go to the Wiltshire Air Ambulance Charity.