The Old School House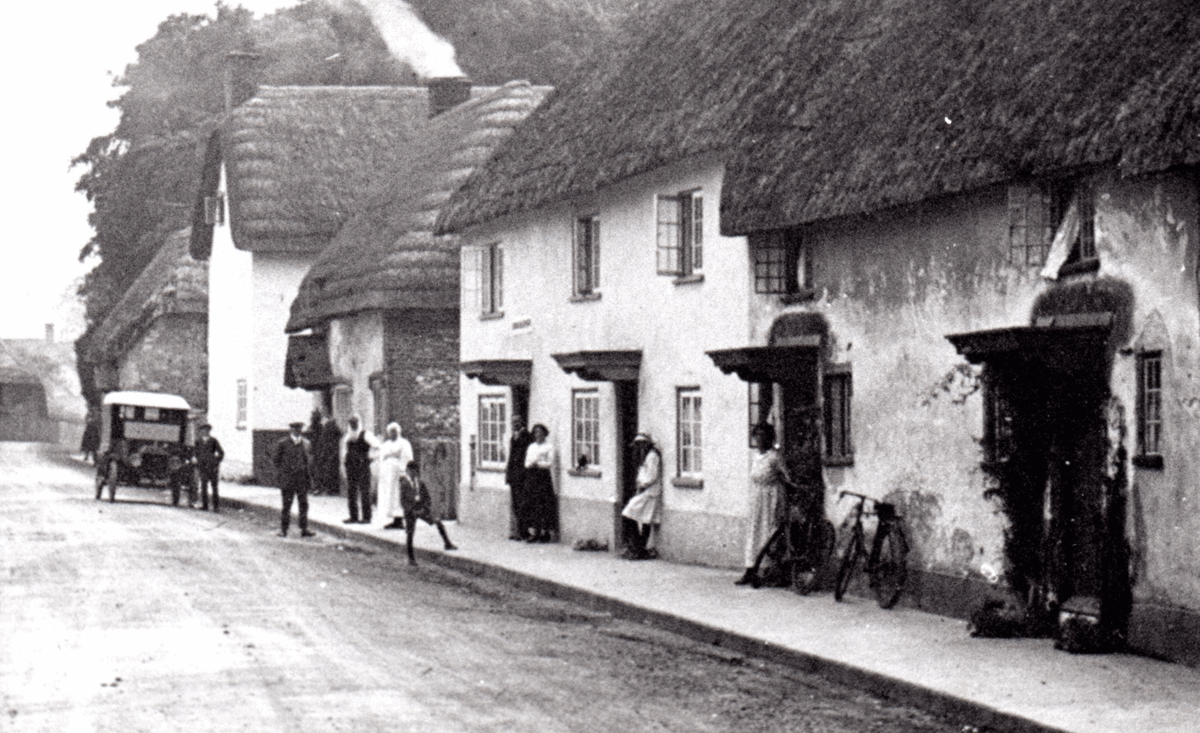 From 1784 to around 1810 George Baker leased this house along with a good sized garden and a small farm of 72 acres. By 1812 Thomas Godwin was leasing it, along with a lot of the village, but he did not live in the house. The Pinckney family used it for their farm workers for the whole of the 19th century. Part of the time it was divided into two. In 1891 George Tuffin, 50, a groom, lived here with with his children Elizabeth 24, Alfred 20, also a groom, Harry 17, a carter, who died 3 years later and John, 11, a shepherd. His wife Mary had died in 1887. The other household was Elizabeth Harman - Mary's mother - a widow aged 79. She had two rooms of her own as a separate establishment. In 1898 it was "a House containing 9 rooms with Garden, WoodHouse, Pigstye and Closet". In 1901 Charles Mundy a farm worker and his wife Jane and her widowed mother Ann Gilbert aged 86 lived here.
Then the first school teacher lived here. Mr and Mrs Eyres lived for many years in the house. Mrs Louisa Eyres was the school mistress for 27 years (although they did not live in The School House for all that time). It was called "The School House" in 1921, although it did not belong to the school. At that time the School managers were very concerned about what would happen to both the school and the school teacher. In a letter dated 15th July 1921 to the Education Dept of Wilts County Council, a manager wrote. "On Tuesday last the Board of Agriculture sold the greater part of the village … also the house rented by Mrs Eyers was sold at auction and purchased for occupation by someone else." It had been bought by Mr R Moulding of South Newton for £150. Mr and Mrs Eyres moved to what is now The Old Post Office and ran the Post Office there for many years. Mrs Eyres continued as the head mistress.
In the 1930's Mr Ward, a school master and his two spinster sisters lived there, and in the 50's Mrs Longstaff. It has been extended in recent years. Researched and written by Nicky Street