Race For Life Charity Run - 2022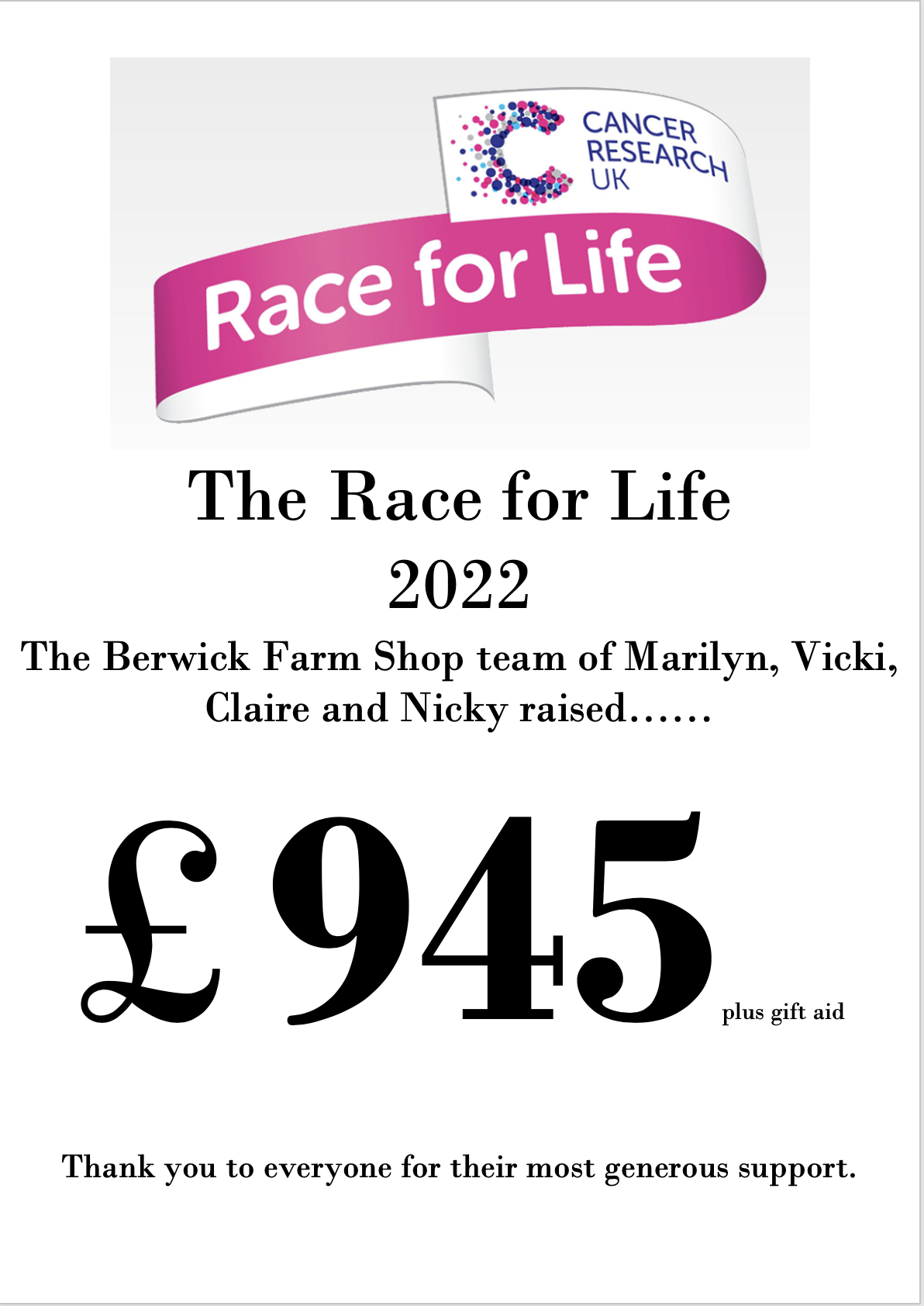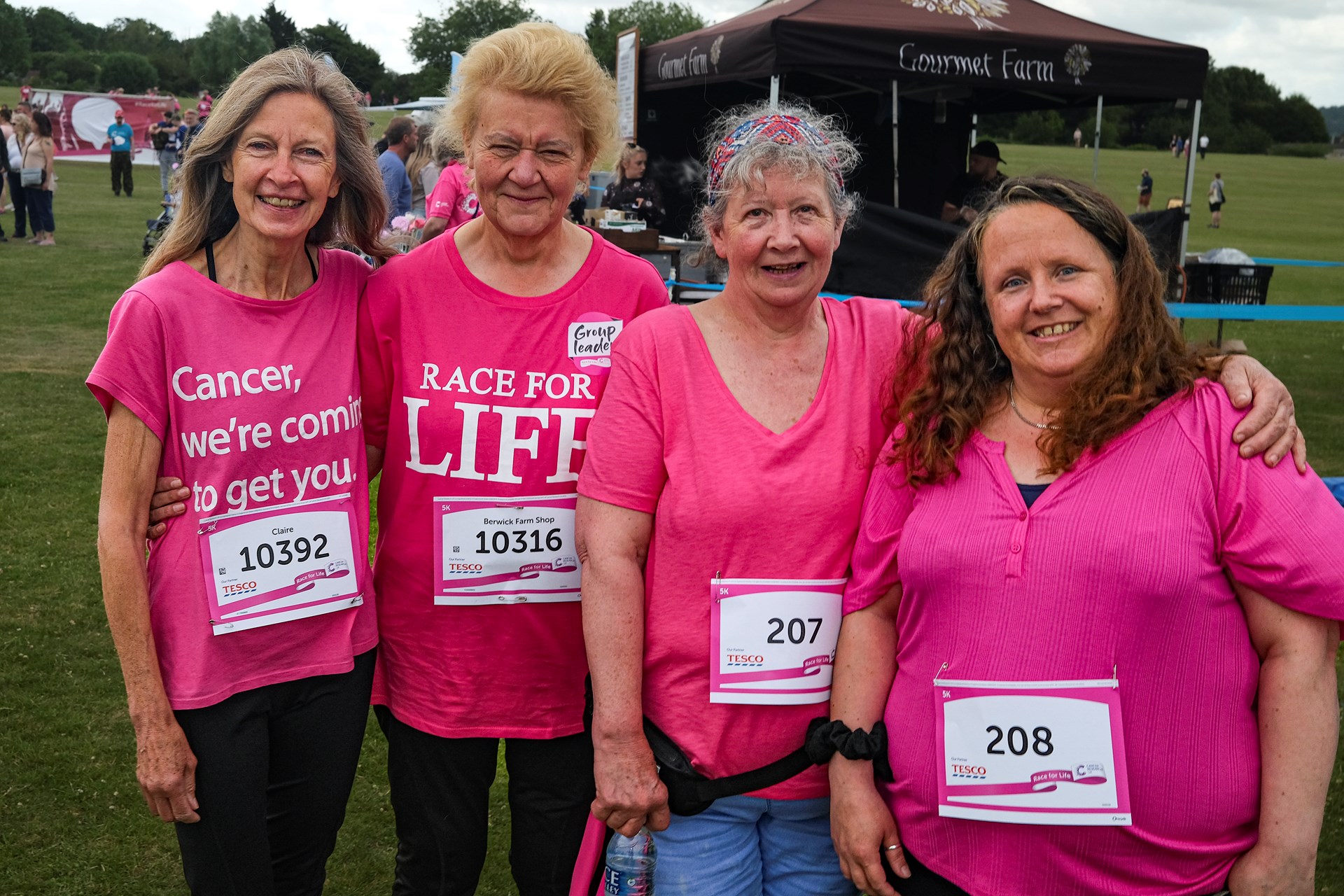 Hi All
A team from Berwick Farm Shop are running in the Race For Life for Cancer Research on Sunday 12th June in Salisbury. We are Marilyn, Vicki, Claire and myself.
I am really keen to raise lots for such a good cause, especially because my sister is has recovered from Bowel Cancer – it was found early last year, she had the operation and it was all removed, and reconstructive surgery happened early in the autumn, and now she is back to full health, looking after and showing her flock of Dorset Down Sheep. Now her and her husband are off on a walking holiday in The Lake District.
You can sponsor any of us through the Cancer Research website, (the group is called Berwick Farm Shop – just make sure you get the 2022 race!). Or at the Farm Shop.
Or (which is possibly easier!) use this link – if you wish to donate. via https://fundraise.cancerresearchuk.org/page/nicolas-race-for-life-307682
Many thanks
Nicky