St James Church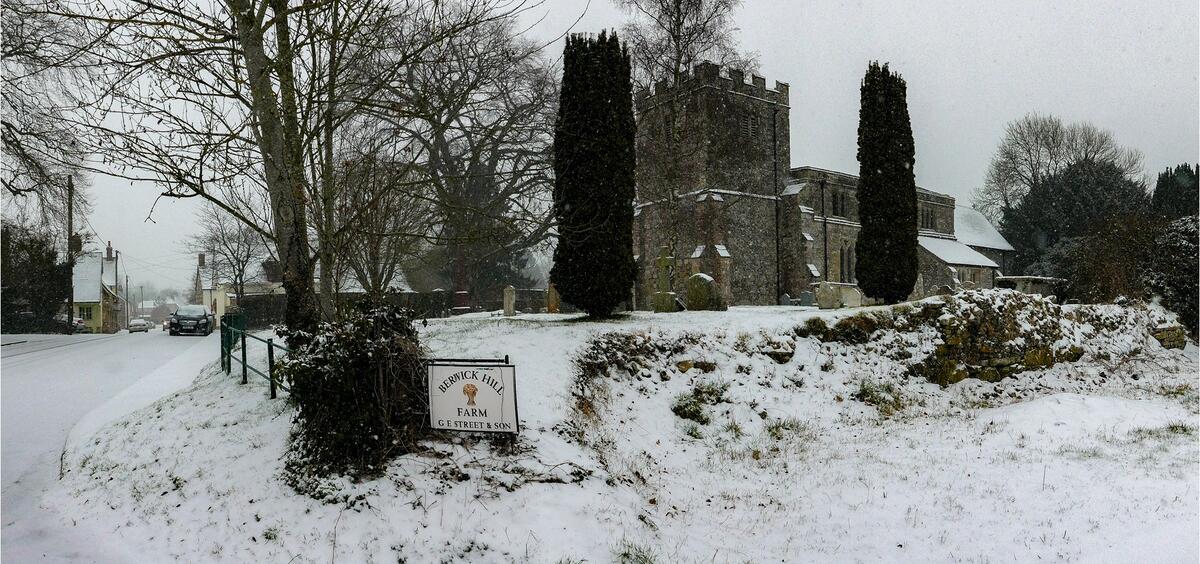 The Parish of Berwick St James
| Column 1 | Column 2 | Column 3 |
| --- | --- | --- |
| Name | Picture | Position |
| | | |
| The Reverend Jonathan Plows | | Vicar - Priest-in-Charge of the new Benefice |
| Stephen Bush | | Church Warden |
| Bill Hiscocks | | Deputy Church Warden |
| Henry Colthurst | | Treasurer |
The Services are as follows:
| Day | Start Time | Service |
| --- | --- | --- |
| 1st Sunday of the Month | 09:30 | Parish Communion St James Church (Traditional/1662) |
| 2nd Sunday of the Month | 10:00 | Matins St James Church ( BCP Traditional/1662) |
| 3rd Sunday of the Month | 10:00 | Matins St James Church (BCP Traditional/1662) |
| 4th Sunday of the Month | 10:30 | Benefice Holy Communion in one of the nine Benefice churches |
| 5th Sunday of the Montn | 10:30 | Benefice Service in one of 9 churches (Berwick St James, Great Wishford, Little Langford, Stapleford, Steeple Langford, South Newton, Stockton, Winterbourne Stoke and Wylye) http://twovalleys.org |
The Candlelit Carol Service Sunday 19th December at 6pm
Stephen Bush has the names of all those people who have said they would like to attend the Carol Service. If, by mistake you have not been asked and would like to attend please contact Stephen on 790445. All those attending have been allocated a seat in the church.
In order that we can have the confidence to have the service and therefore a Covid free Christmas we have asked those attending to:
PLEASE DO A LATERAL FLOW TEST ON 19th DECEMBER INCLUDING CHILDREN IF THEY ARE OLD ENOUGH TO TOLERATE IT
PLEASE WEAR A FACEMASK THROUGHOUT THE SERVICE INCLUDING DURING SINGING
PLEASE DO NOT MINGLE IN THE CHURCH
AT THE END OF THE SERVICE PLEASE STAY IN YOUR SEAT FOR MINCE PIES AND MULLED WINE.
As a reminder Kate Glyn-Owen has very kindly agreed to be in the Reading Room on 19th December between 10 and 11am to provide a Lateral Flow Test to those who might not have one and to assist those unfamiliar with the process. It only takes a couple of minutes. Kate is very happy to help the children.
----------------------------------------------------------------------------------------------------------------------------------------------------------
Berwick St James Church is dedicated to St James - the same St James as Santiago de Compostela in Spain. The Church has a Norman nave, with a chancel, two side aisles and a tower added at various times.
The first reference to St James Church was c1190. The doorway and nave are thought to be late Norman and the font dates back to 1236. The history of the church is available in the Church. Our Priest-in-Charge, the Reverend Jonathan Plows, has nine churches organised in three parishes under his pastoral care. Jonathan lives with his wife Debbie in The Rectory at Steeple Langford and divides his time between the churches. At Berwick St James there are generally three Sunday services a month.
There are two Church Wardens living in Berwick: Stephen Bush, (tel 790445) and Bill Hiscocks, (tel 790213).
To arrange a Holy Baptism or a wedding or if you wish to learn more, please contact Jonathan Plows at home on 01722 790616, Steeple Langford, Rectorwtv@gmail.com, or speak to one of the church wardens, Stephen Bush or Bill Hiscocks.
St James Church has many volunteers who keep the Church in good order. They include cleaning the church, arranging flowers, cleaning the brass, unlocking and locking the Church daily and also for reading the lessons on Sundays. The Church is always in need of additional people to help on one or some of the above tasks and any help you might feel able to give would be hugely appreciated. If you would like to volunteer for any of these or find out more, please contact Stephen or Bill. Everyone is always welcome, but the Church organises some particularly child-friendly Sunday services (such as on Mothering Sunday, a pet service and harvest festival). There is also a candlelit Carol service; to find out more please speak to Stephen or Bill. A Lent lunch is held and an annual Harvest Supper at The Guide Centre for all in the village is also a popular event and this takes place in September or October.
St James' Church in Berwick St James is part of the Lower Wylie and Till Valley Benefice, consisting of nine churches in ten separate communities. Details of the services around the Benefice can be found via the attached link to their website. http://www.twovalleys.org/index.html
Reverend Jonathan Plows
On July 22 Andrew, the Bishop of Ramsbury, licensed the Rev'd Jonathan Plows to be the Priest-in-Charge of the new Benefice.
Jonathan was born and spent his childhood in Kingston-upon-Hull only leaving the Yorkshire when he went to University to study Politics at Warwick. It was here that Jonathan met Debbie an English-Theatre Studies student, musician, arts administrator to be and the future Mrs Plows. As a History Secondary School teacher, Jonathan taught first at a Church school in Guildford, then in Cheltenham and finally Wimborne Minister. Guildford was a formative time in many ways: postgraduate study and a lively staffroom from which he and four others were subsequently ordained. Jonathan and Debbie are blessed with two children: Katharine, married to David and living in Melbourne, with their one year old, Averley, and, Thomas who works at a stables near Fordingbridge. As an Associate Priest at St Thomas's in Salisbury, Jonathan has developed a ministry 'in the community' since his ordination in 2007 through ecumenical partnerships and working with Street Pastors, local businesses and the voluntary sector, as well as supporting many village churches close to Salisbury. It was through this aspect of his ministry that Jonathan came to the Benefice in July 2018 as Interim Minister.
Jonathan can be contacted at
The Rectory,
Duck Street
Steeple Langford
Salisbury,
Wiltshire SP3 4NH
01722 790616
Rectorwtv@gmail.com