Open Gardens 2015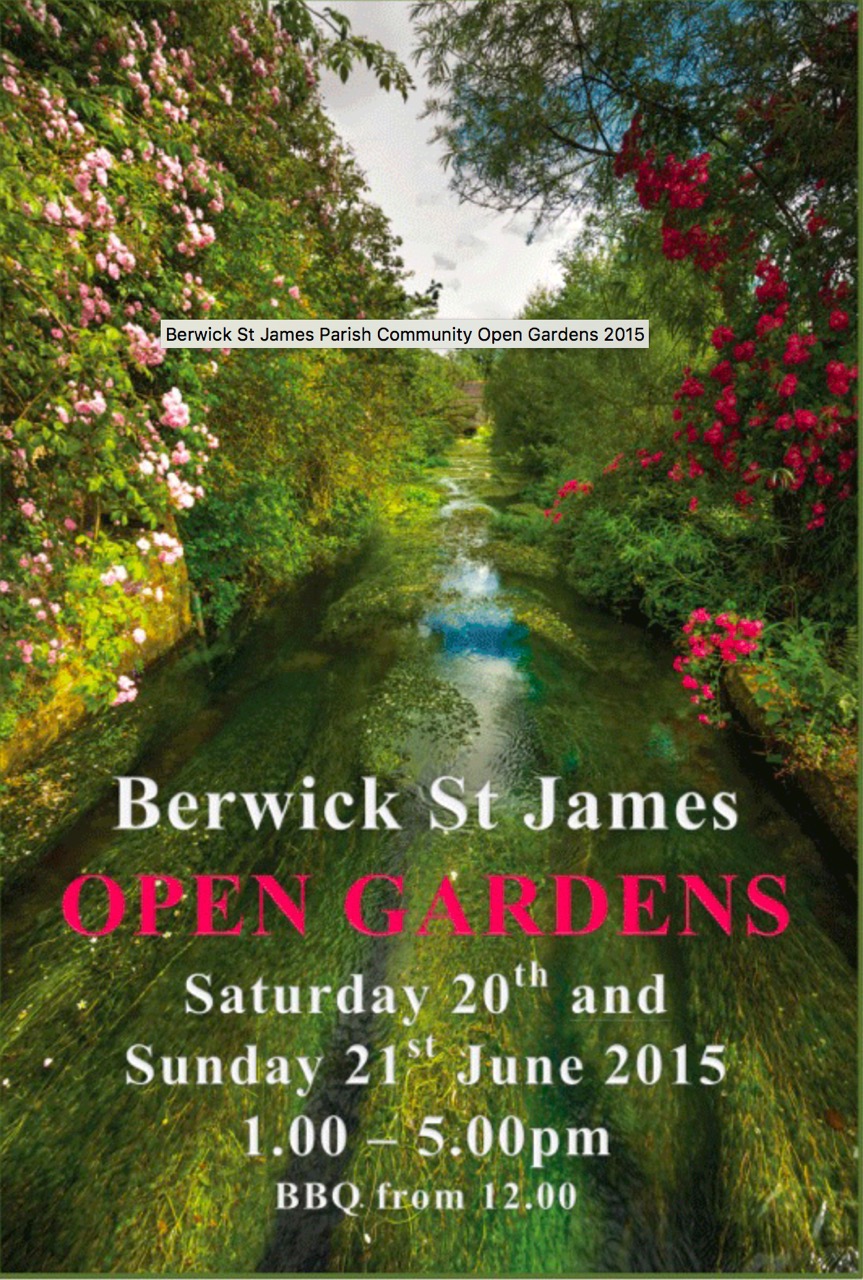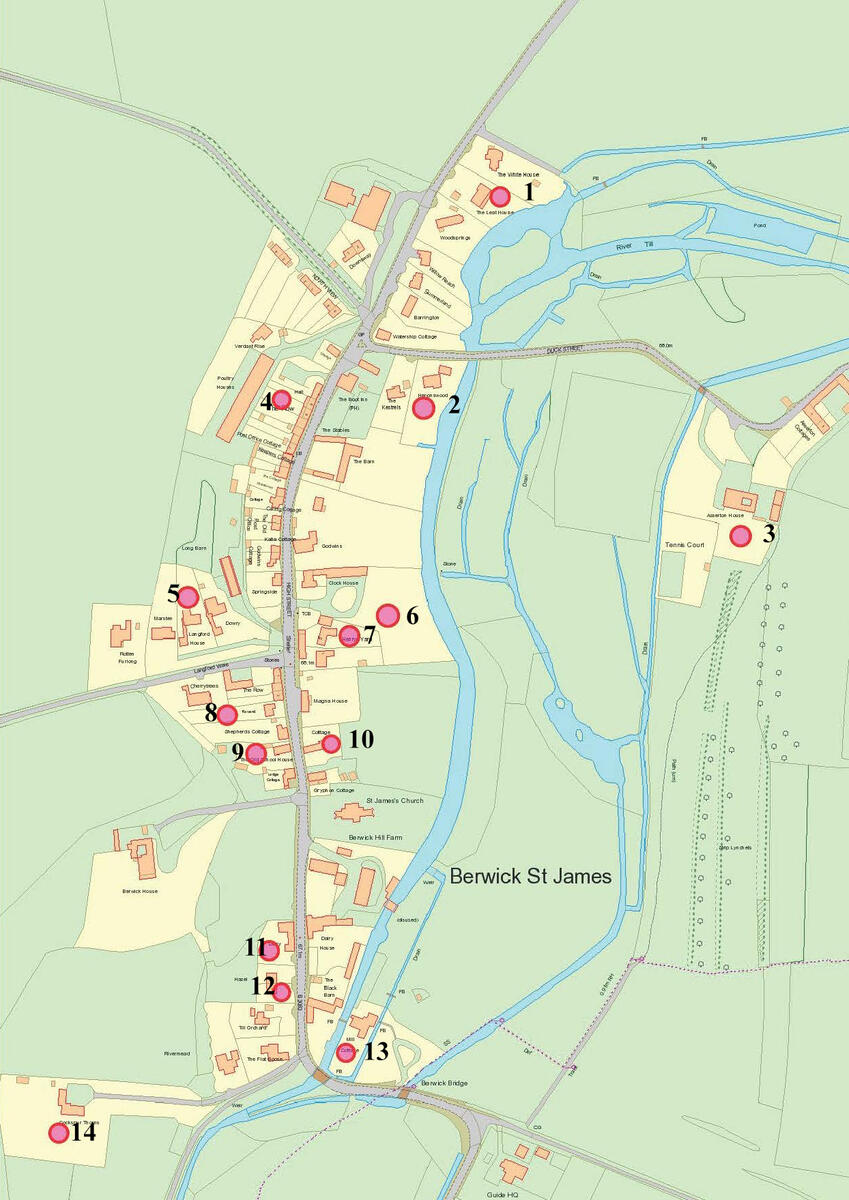 Open Gardens Weekend Final Meeting 6.30 July 16
Agreed that it was a terrific success! Carolyn was congratulated on the excellent publicity and Neil on the superb organisation of the event.
Lessons learned
Neil
Some sort of transport along the High Street would help. Some people found the distance between first and last gardens too taxing.
Peter Day had suggested opening half the gardens one year and half the next.
Gill
Teas very successful and quantities just about right. Some BBQ expenses went against teas.
Ice creams needed to be more visible as Marilyn sold very few. Would be better to have them on the pavement, near teas.
Should we raise the ticket price? Friends went to Spitalfields open gardens, same number of gardens, tickets were £12 and they raised £12,000.
A few people said that the Dog Show was missed.
Nicky
Lots of visitors so it was a big success, even if the financially it did not raise that much.
Several people mentioned a loo in the centre of the village would have been good.
Carolyn
Several people said they didn't manage to see all the gardens.
Figures for the Leat House and Heronswood did not match the ticket sales, so maybe some people didn't walk the length of the village and these gardens missed out (majority of people came in at south end of village).
All publicity sites etc were mentioned by visitors so really need to use all the same places when advertising the next one.
Bill
Analysis of receipts shows that majority of income does come from ticket sales.
Was fairly isolated in the Old School garden all weekend but plenty of comments on how good the organisation was and how delicious the teas! Someone said the gardens were "better than the Sistine Chapel"…
It is good that so much of the profit comes from outside the village, whereas the fete funds are generated to a large extent from residents of Berwick and their families/visitors.
James
Very well signposted, planned and laid out.
Did the Duck race fit? Not as many children as usual (grandparents busy with the gardens etc, so even fewer visitors of the right age to their families). It is a lot of work, and while some events (eg RR exhibition, Pimms tent) are not money spinners but bring non-economic value to the event, perhaps the Duck Race is more of a village thing so works with the fete but perhaps not with OGs? Also, were the prizes, especially for the children, too generous (£90 in total; £30 for the children)? They could have sweets rather than money?
The fact that was Solstice weekend: advantage or not? Many came and bought burgers etc. but didn't necessarily go to the gardens. Also some people might have been put off by the prospect of traffic on the 303.
Richard
Whole event very well organised and surpassed my expectations.
Ian
Split the loo allocation with one going to a position near the Farm Shop: the Hire Company were helpful (Susan Gray at admin@temporarytoilets.co.uk);
Assume the worst and peg down all of the gazebos fully if they are used. 1 RR gazebo got broken (now mended) due to difficulties pegging all feet.
Full seating required around the BBQ. Signage for BBQ could have been better as it was not in plain sight.
Stapleford were most helpful with stores (Duncan McBride 07716 836603).
Setting up well done and clear-up in particular was excellent.
The whole event generated a sense of pride and hospitality among the villagers: "Berwick put its best foot forward."
Keith
Sandbags to fix the legs of the gazebos would have been helpful.
Not visible enough on Saturday; repositioned BBQ on Sunday and it was much better.
Not worth offering soft drinks; bought them but hardly sold any.
Sold a lot of burgers to camp site people (who may not have gone to gardens).
Expenses were quite heavy (good quality meat etc) which cuts into profits. Are burgers appropriate to the event? Is it more teas and sandwiches instead of burgers? Although BBQ was advertised as starting at 12 many people came later and so had already had lunch. BUT feeling was that sandwiches are fiddly to make, and BBQ was a real draw and appreciated by those who used it, even if profits were not high.
Olivia
Plant stall very successful; people contributed a lot of plants of good quality. People brought plants who had not contributed to previous plant stalls.
We sold very few veg, e.g. tomatoes, peppers, courgettes etc. – usually sell more at fete but that may be partly because we were 2 weeks later in growing season. I sold nearly £100 of annuals several weeks before the event because they needed to be in the ground. Best sellers are perennials and annuals grown from seed.
Hanging baskets: these were much admired but hard to sell. Only sold one the first day, and had to take the price down for the others. Four were sold at cost, two were for the raffle. Definitely worth doing again but just 10 or 12 (rather than 20) and slightly smaller. People were a bit intimidated by how large they were.
Plants left over were given to Diana's open garden event the next Sunday and they made a further £81 for the Church.
Needed to make sure all Open Gardeners got support/cup of tea break: Bob was on his own and on Sunday needed a cup of tea brought to him (I was unaware).
Children's competition(s): those that did them, loved them – but they were a tiny proportion of the visitors. No need to do something for children next time. I have kept the printouts for another more child-friendly occasion.
The Future
Yes to another OG weekend but not next year, and not necessarily every other year. Groundwork has been done (signs etc.) so should be much easier another time.
Might suggest that we do one in 2017. Next year is the Queen's 90th, and we have made enough to support a largely self-financing community celebration and take a break from fundraising. So it could be: 2016 Queen's 90th community event; 2017 OG weekend or fete; 2018 OG weekend or fete.
The Takings
Expenses/floats were drawn from the CF but have been replaced before calculating the profit, which came to £6,049.84, and CF balance now stands at £7,362.7p. As agreed at a Village Meeting earlier this year, the sum of £3,000 would be drawn from the final profit and this will be split between the RR, the Church and the Community Fund (£500 to CF and balance divided between RR and the Church). It was agreed to put a proposal to the village at the next meeting in October that the sum of £500 should be donated to Wiltshire Air Ambulance this year, and the remaining profit of £2,500 (the usual amount raised by the fete) should be divided up between the Reading Room, the Church and Community Fund in 2016, using the same formula.
Olivia Marchant