Springside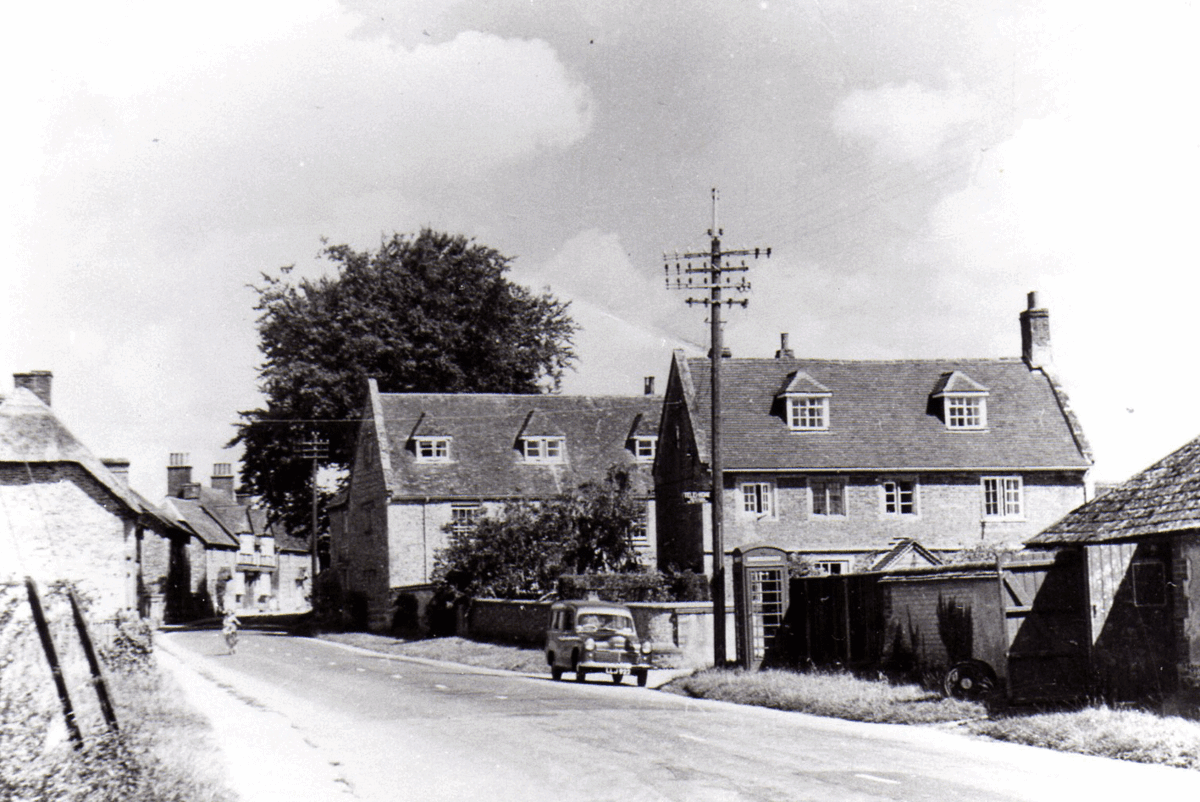 This is a cottage built in the late 1600's mainly of stone and flint with a brick north wall, and mainly chalk south wall. It has been greatly re-built over the years, including conversion into two cottages, and back to one. It has always been a small site, just 10 perches.
Lord Malmesbury let Springside on 16th February 1793 to Thomas Blanchard then aged 26. He and his family lived in this cottage for over 50 years. Thomas and Elizabeth Blanchard had at least five, possibly more children. Maria (1789), Jonathan (1800), Jonah (1801), Issachar 1806, George(1810). Most of the children grew up, married, worked and lived in Berwick. Jonathan married Louisa Kill on 19th May 1828 and had a large family, he was a farm worker, who spent his last years in the paupers tenements in the old vicarage and died in the Workhouse in 1890. Thomas was a farm worker, firstly for Lord Malmesbury's farmer (firstly Coombs, then Miles, then Godwin). Then for E C Pinckney, farmer for Lord Ashburton. He also served as Parish Clerk from before 1824, for 21 years, until his death.He saw many changes. Jonathan Blanchard took over as Parish Clerk after his father's death. Thomas died in November 1845 aged 77 and Elizabeth in November 1849 aged 79.
Then Springside was converted into two cottages each of four rooms with tiny gardens. In the first cottage in 1881 lived Philip Ings and his family. He had been coachman for Mr Pinckney at Berwick House. Jane and Philip had a troubled life. Their son Charles was described as an imbecile. Their other children died young, Jane aged 1 ½, Mary 2 ½, John only 5 months, even Marianne born in 1856 died in 1877 aged 21. Jane died in June 1891 aged 72, Philip November 1895 aged 76. Charles was then left and presumably went into some sort of care as he died in March 1898 aged 47 having been living at 47 Imber Rd Warminster, and not, as would be expected in Wilton Workhouse.
Robert and Diana Carter, their daughter Jane, in her twenties, a domestic servant, and their grandson Edwin Carter, and Diana's father Thomas White, lived in the second cottage in the 1880's and 1890's. Robert, a farm worker all his life, died in 1892 in Wilton Workhouse, and his wife Diana lived another 13 years but she also died at Wilton Workhouse.
At the turn of the century Alfred Maton, a retired agricultural worker, his daughter Sarah aged 50 and his grandsons Arthur and Edgar Maton lived in the first cottage. Alfred died in March 1904 aged 77.
And in the second cottage lived James Williams and his family, previously they had been living on the corner of Duck Street. They all worked on the farm - William 17 and Frederick 15 both "teamsters", George 13, a shepherd, and Bessie, 8, and Mildred, 4. They had several other children, two of whom died young.
In 1921 it was described as Two Cottages made of Stone Flint and Slate, with Gardens and a Good Pump Water supply. In the 1930's the Dibden family lived here. Mr Dibden had lost his sight and made door mats. It continued as one of the farm cottages for the Collins and Bucknell farms, it is presently let.
Researched and written by Nicky Street