Queen's 90th Birthday 2016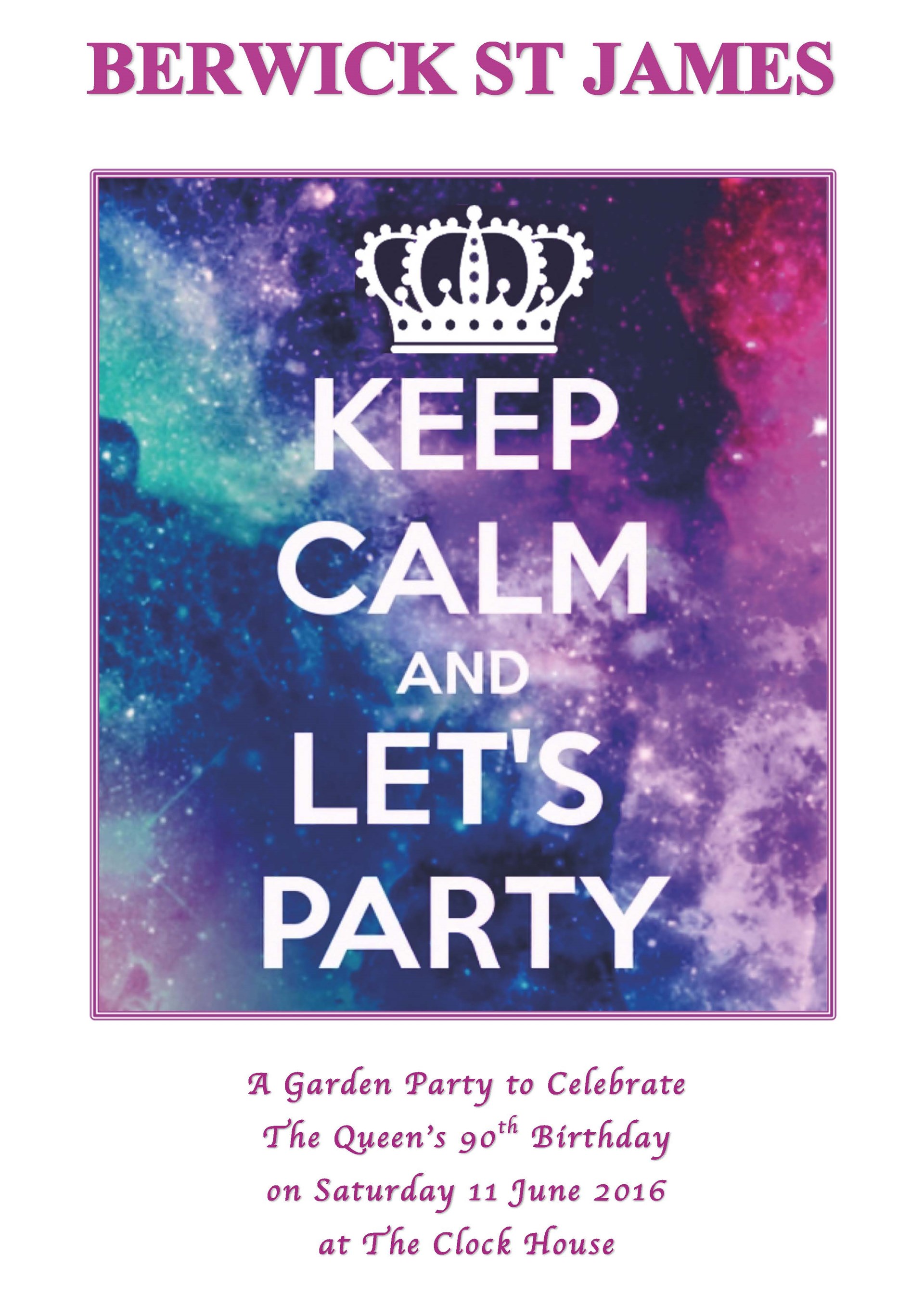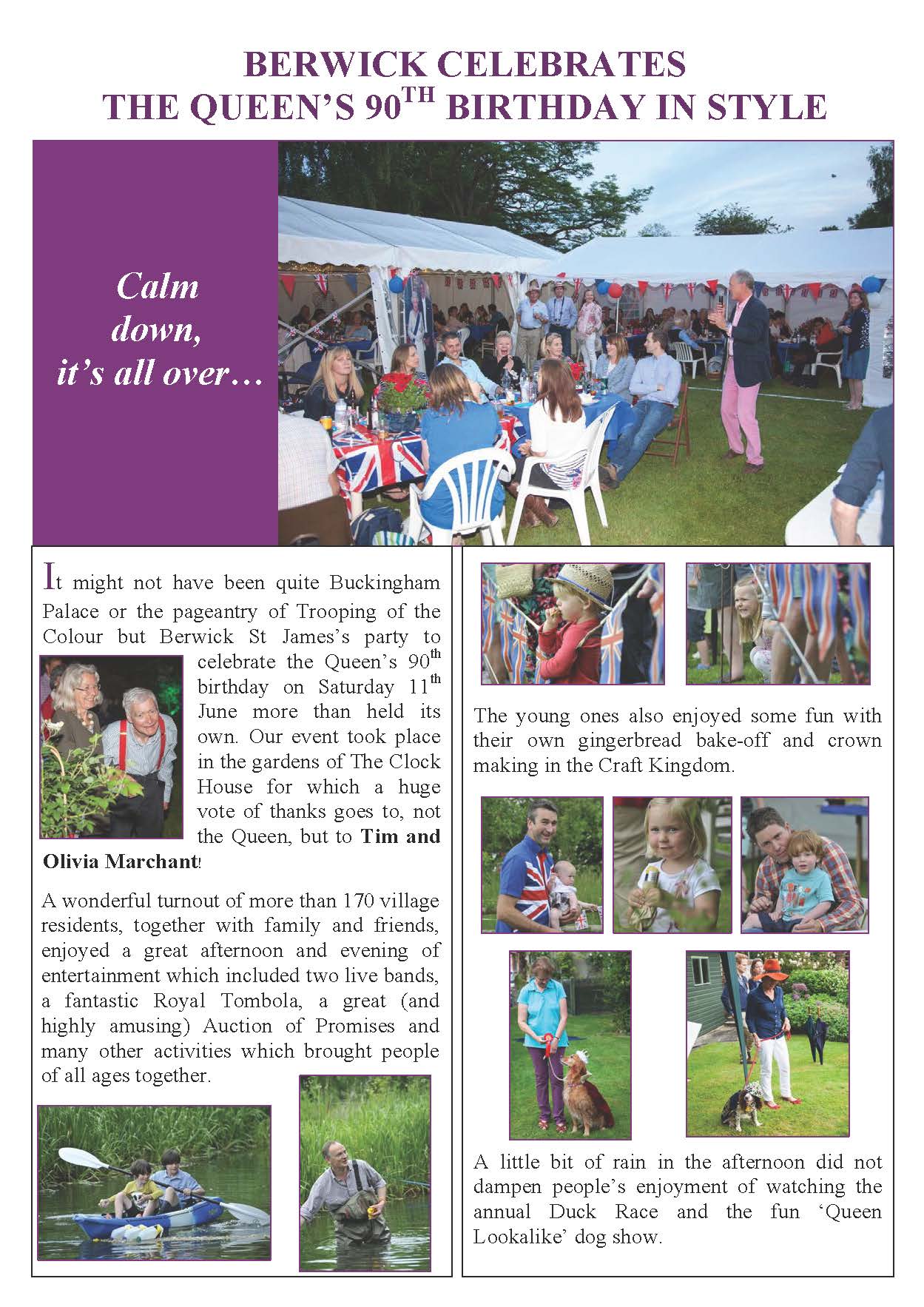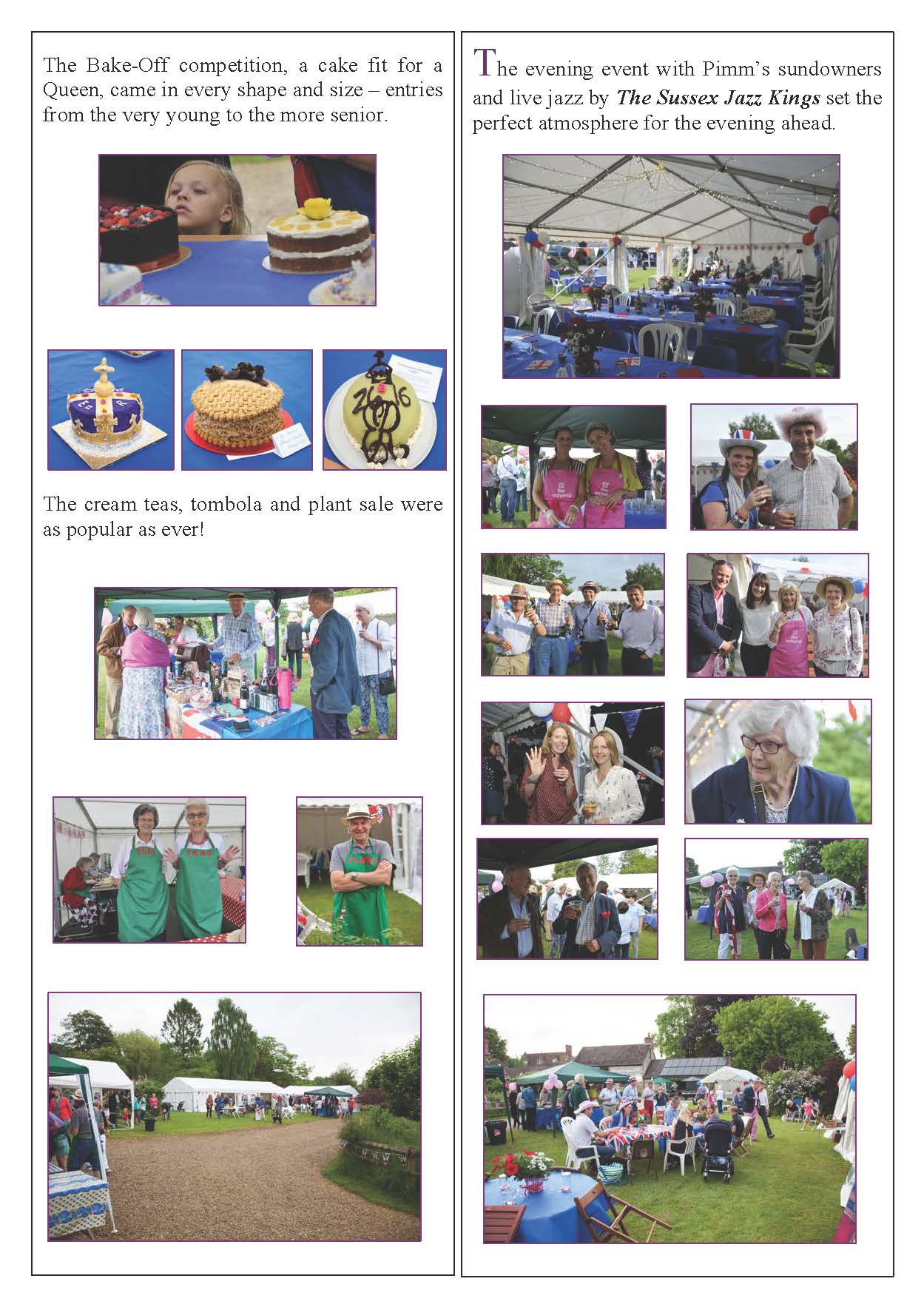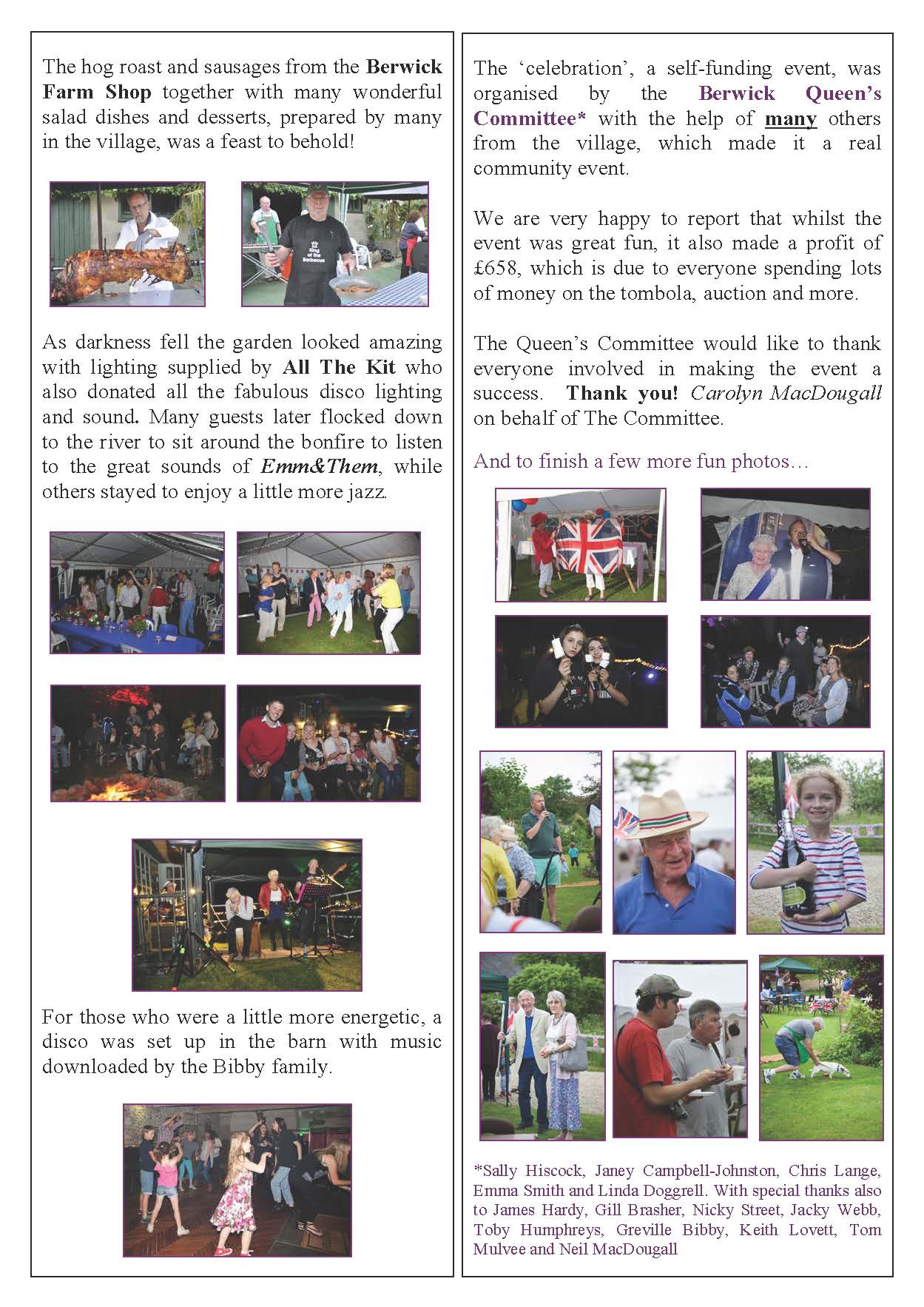 It might not have been quite Buckingham Palace or the pageantry of Trooping of the Colour but Berwick St James's party to celebrate the Queen's 90th birthday on Saturday 11th June more than held its own. Our event took place in the gardens of The Clock House for which a huge vote of thanks goes to, not the Queen, but to Tim and Olivia Marchant! The young ones also enjoyed some fun with their own gingerbread bake-off and crown making in the Craft Kingdom. A little bit of rain in the afternoon did not dampen people's enjoyment of watching the annual Duck Race and the fun 'Queen Lookalike' dog show. A wonderful turnout of more than 170 village residents, together with family and friends, enjoyed a great afternoon and evening of entertainment which included two live bands, a fantastic Royal Tombola, a great (and highly amusing) Auction of Promises and many other activities which brought people of all ages together.
The Bake-Off competition, a cake fit for a Queen, came in every shape and size – entries from the very young to the more senior.
The cream teas, tombola and plant sale were as popular as ever! The evening event with Pimm's sundowners and live jazz by The Sussex Jazz Kings set the perfect atmosphere for the evening ahead.
The hog roast and sausages from the Berwick Farm Shop together with many wonderful salad dishes and desserts, prepared by many in the village, was a feast to behold! As darkness fell the garden looked amazing with lighting supplied by Christian Lange of All The Kit who also supplied all the fabulous disco lighting and sound. Many guests later flocked down to the river to sit around the bonfire to listen to the great sounds of Emm &Them, while others stayed to enjoy a little more jazz. For those who were a little more energetic, a disco was set up in the barn with music downloaded by the Bibby family.
The 'celebration', a self-funding event, was organised by the Berwick Queen's Committee* with the help of many others from the village, which made it a real community event. We are very happy to report that whilst the event was great fun, it also made a profit of £658, which is due to everyone spending lots of money on the tombola, auction and more.
The Queen's Committee would like to thank everyone involved in making the event a success. Thank you!
Carolyn MacDougall
on behalf of The Committee.
And to finish a few more fun photos…
*Sally Hiscock, Janey Campbell-Johnston, Chris Lange,
Emma Smith and Linda Doggrell. With special thanks also
to James Hardy, Gill Brasher, Nicky Street, Jacky Webb,
Toby Humphreys, Greville Bibby, Keith Lovett, Tom
Mulvee and Neil MacDougall