Lodge Cottage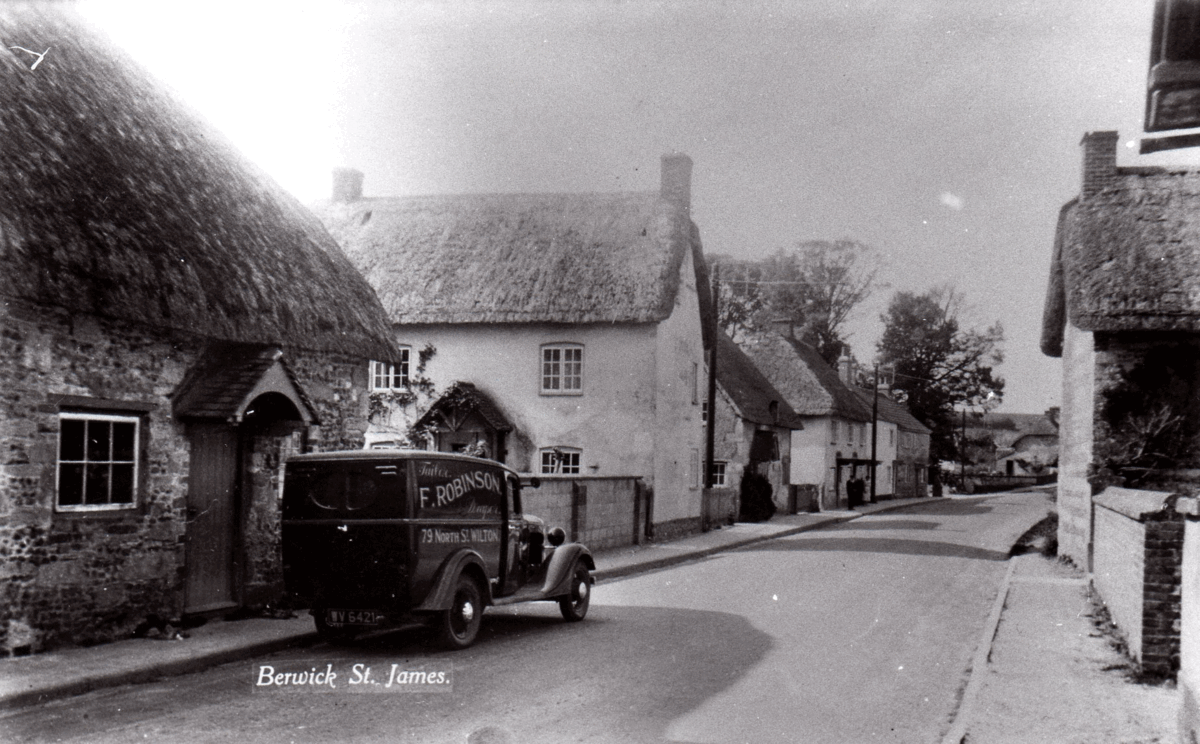 This is the cottage at the end of the Berwick House drive. It has also been known as Drive Cottage and The Shophouse.
It was a two bedroomed cottage which was extended in 1993, and recently extended again.
By the mid 1700's the small house on this site was called The Shophouse Cottage, with annual value of £1, it belonged, with most of the rest of the village, to Lord Malmesbury. It was let to the Blewden family. In 1796 to Ann Blewden, and in 1805 to Catherine Blewden. There obviously had been a shop there for many years, but it seems it was no longer a shop by the beginning of the 19th century - it was called Shophouse, but no mention is made of any shop.
By 1812 it was let to William Tuffin. His wife Mary ran a "dame school" in the village, probably in this cottage. Although she may have moved of course! It is said that, when the boys were disobedient she tied them to a pole that helped to prop up the interior of the house. She died in 1832 aged 66.
Then the cottage became one of the many used by Mr E C Pinckney for his farm workers. Later he allowed the school mistresses to live there. In 1881 Mrs Lucy Herrington and in 1891 Miss Augusta Louisa Smith aged 26 with her servant Eliza Tuffin aged 13, whose family lived in Berwick.
It had 5 rooms with Garden, Outhouse and Closet in 1898.
In 1901 Arthur White, a carter, aged 36 married to Selina with 5 young children lived there, and 20 years later it was described as a Flint and Thatched Cottage with 4 rooms, wash house and pigstye.
In the 1920's and 30's "Mossy" Goddard and his wife Joan lived there, he was the gardener for the Collins family at Berwick House. He was called "Mossy" because he had no hair! In the 1940's 50's and 60's Frank and Sarah West lived there, he was the baker at Stapleford.