Local and Major Roads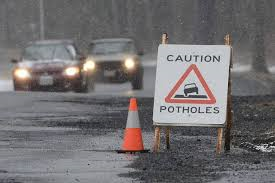 Responsibility for the roads and highways in the area lies with Hampshire County Council who operate an on-line, real time information system covering public transport, traffic information & problems, motorway CCTV cameras, satnav issues, etc. This is very comprehensive and can be accessed here.
If you would like to report any problems (potholes, tree or hedge issues, flooding or drainage issues or damaged/dangerous paving) then this can be done online by following this link HCC Road Problem Reporting
Fly tipping is dealt with by Winchester City Council who will prosecute when evidence is available. To report incidents of fly tipping follow this link Fly Tipping
Motorways and major A roads are managed by Highways England and problems on these roads can be reported by following this link HE Reporting Problems
To see active road works information follow this link Roadworks.org
The village is part of the Parish Lengthsman scheme operated by HCC, For more information or if you wish to suggest some work be included in this scheme for the village see the dedicated page on this scheme here or contact Phil Chadder.