Warnford Park
Warnford lies in the heart of the Meon Valley, straddling the river which runs roughly north to south through the park and village. To the west the land rises up to Beacon Hill, a significant local landmark on the Hampshire Downs, while the parkland extends south-westwards over gently rolling land in the direction of Old Winchester Hill.
Warnford Park is a mid C18 landscape park and pleasure grounds designed as the setting for a country house, with the involvement of Capability Brown.
These sub-pages detail the rich and long history of this estate and its owners.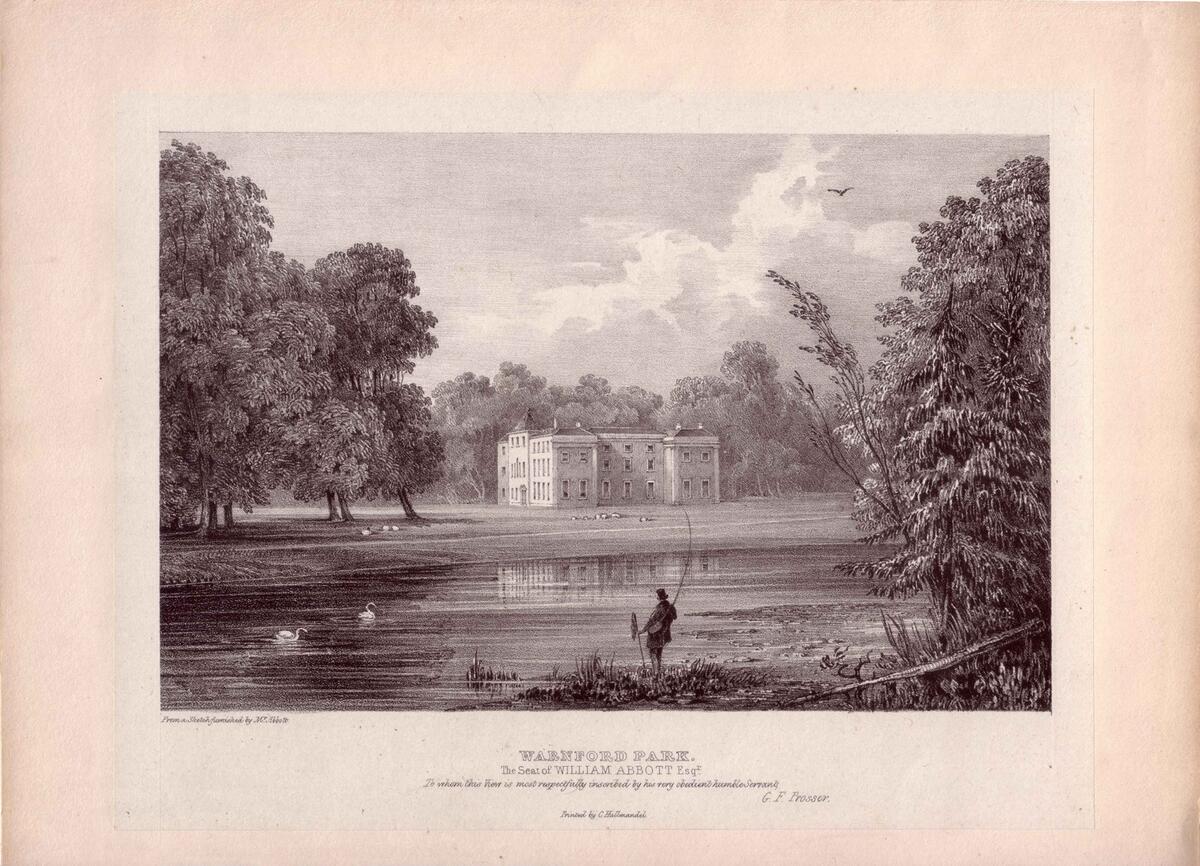 The evolution of Warnford Park can be seen in the below estate map from, 1870, with earlier annotations.