Refuse Collection & Recycling
Refuse collection for the village is normally on a Friday morning and bins should be put out on Thursday evening to avoid missing what is often a very early collection. General waste for landfill (grey wheely bins) alternate with recycling (green wheely bins) every week. Garden waste should be put in the brown wheely bins (provided by the council for an annual charge) and left out with the grey wheely bins, although collection for this is often much later in the day. Glass collection in the black crates is monthly to coincide with one of the recycling collections.
Full details and dates are shown below for 2022/23 and 2023/24.
Glass recycling (bottle bank) is no longer available in Warnford and the nearest collection point is in the car park of the Thomas Lord pub in West Meon
The nearest Household Waste Recycling Centres are at Bishops Waltham and Petersfield. Not all centres accept all types of waste so it is best to check before you go. You will need to register your vehicle with HCC in order to get access to a recycling centre. To do so follow this link to register. To allow for the recycling centres to operate effectively and safely a booking system has been introduced. To book online follow this link. More information on this can be found here.
Please also note that for certain types of waste you may be charged (e.g. building waste such as plasterboard, etc) and from June 2019 there is also a charge for bringing waste in commercial vehicles (e.g. vans) or on trailers. To find your nearest recycling centre and learn more about these charges follow the link here.
If you are unable to take your waste to a recycling centre yourself and use a contractor to take it away please make sure that they are a licensed waste carrier. Non licensed carriers may just take your waste and fly tip it, possibly leaving you liable. You can check to see if they are properly licensed by flowing this link. See additional information from HCC below.
If you come across any fly tipping, abandoned vehicles, serious litter problems, etc you should contact the WCC Neighbourhood Services Team, further details on this can be found here.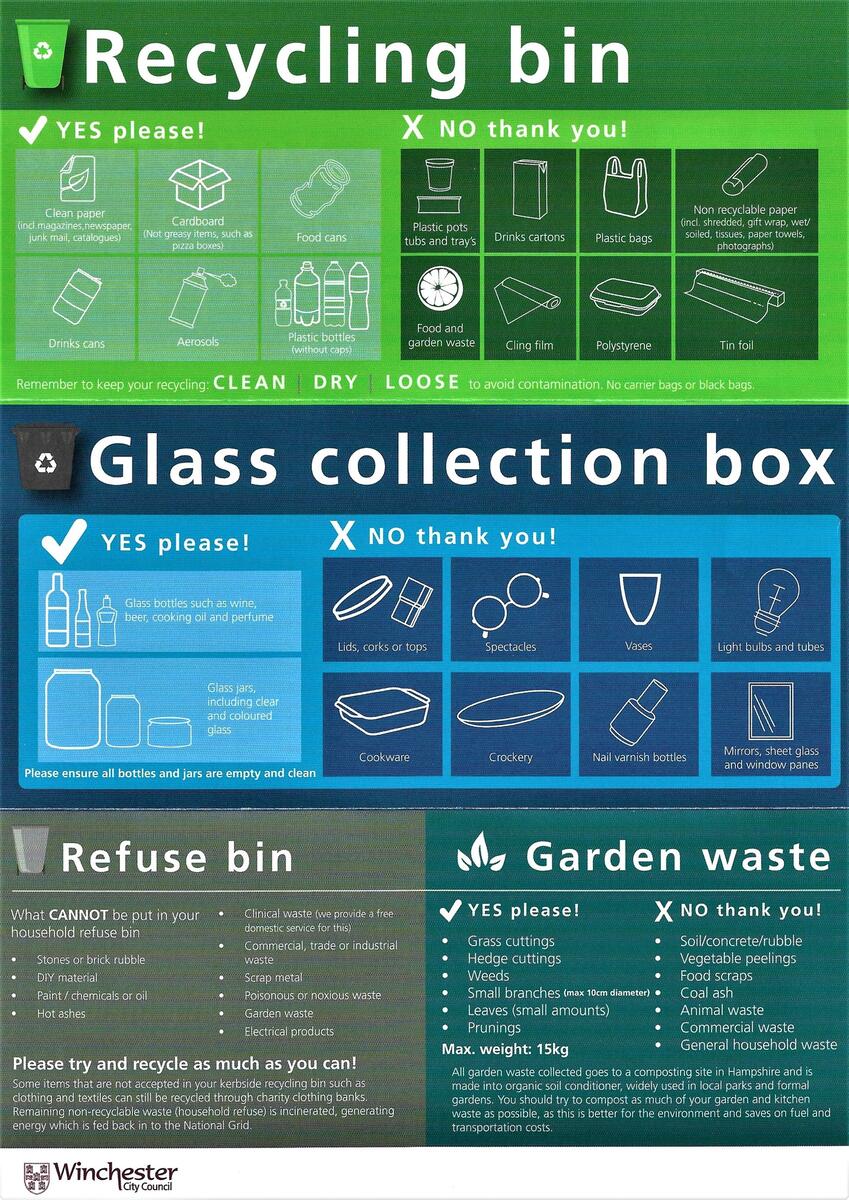 Recycling Centres
Household waste recycling
Household waste recycling
Household waste recycling
Thomas Lord Pub