1905 Renovations
By the beginning of the 20th Century, Warnford church was in a very bad state. Grass grew in the centre aisle; ivy was thick on the outside walls and the gutters were choked; there was not much glass in the windows and the window cills and monuments were covered in moss. Also, the whole roof structure was rotten and the vibration caused by singing was, by 1890, thought to be dangerous!
A legacy from Mrs. Tunno of £600, the widow of a former Squire, was the nucleus of a restoration fund, and work was put in hand in 1905-6. The existing slating and the battens of the roof were removed, together with the lath and plaster of the ceiling: and the underside of the roof was arranged to form an open roof below new boarding and tiles. The walls were lowered to their original height, the nave floor relaid, the box pews removed (except the squire's pew which went later) and the church began to look more as we see it today. The photographs of the church in process of restoration show a condition of truly appalling decay and neglect, and had the work not been done thoroughly, the building might have gone out of use.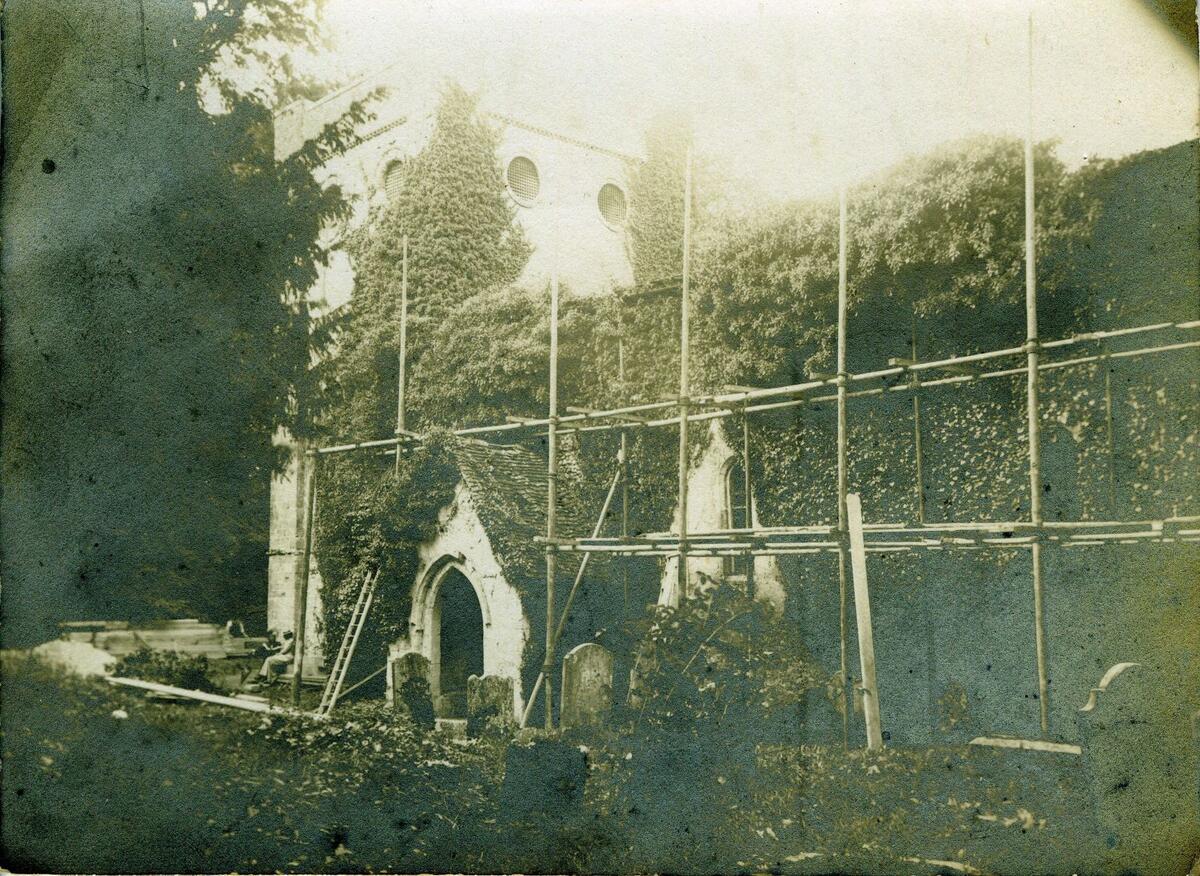 Plans of Renovation
We are extremely lucky that recently the original plans for the renovation of the Church were rediscovered not long ago, and are displayed here. These are in two sets of 3 wonderful hand drawn large colour plans, one from August 1904 showing the then current church plan and proposed alterations and one set from May 1905 showing slightly revised plans of the renovation.
Detailed is the original pre 1905 church layout and seating plan. This shows a large stove for heating, centrally to the church in line with the south porch. There are many more pews, including crowded around the nave to tower entrance, with many box pews. Two large box pews can be seen - the Squires Pew (where the organ is) and the Rectory Pews, actually inside the chancel the other side of the Rood Screen! It also shows the Gallery (for the singers and a barrel organ) running full width over the area between the Porch and Nave.
Of interest is also the colour plans of the outside of the church. The appalling state of the Tower can clearly be seen, with two huge vertical cracks on the west side of the tower, caused by a badly fitted bell frame weakening the tower structure!
I do have to ask, looking at the old Pew seating design, just how uncomfortable were they?
Original Plans from August 1904
This set of three show the pre 1905 church plan and proposed alterations.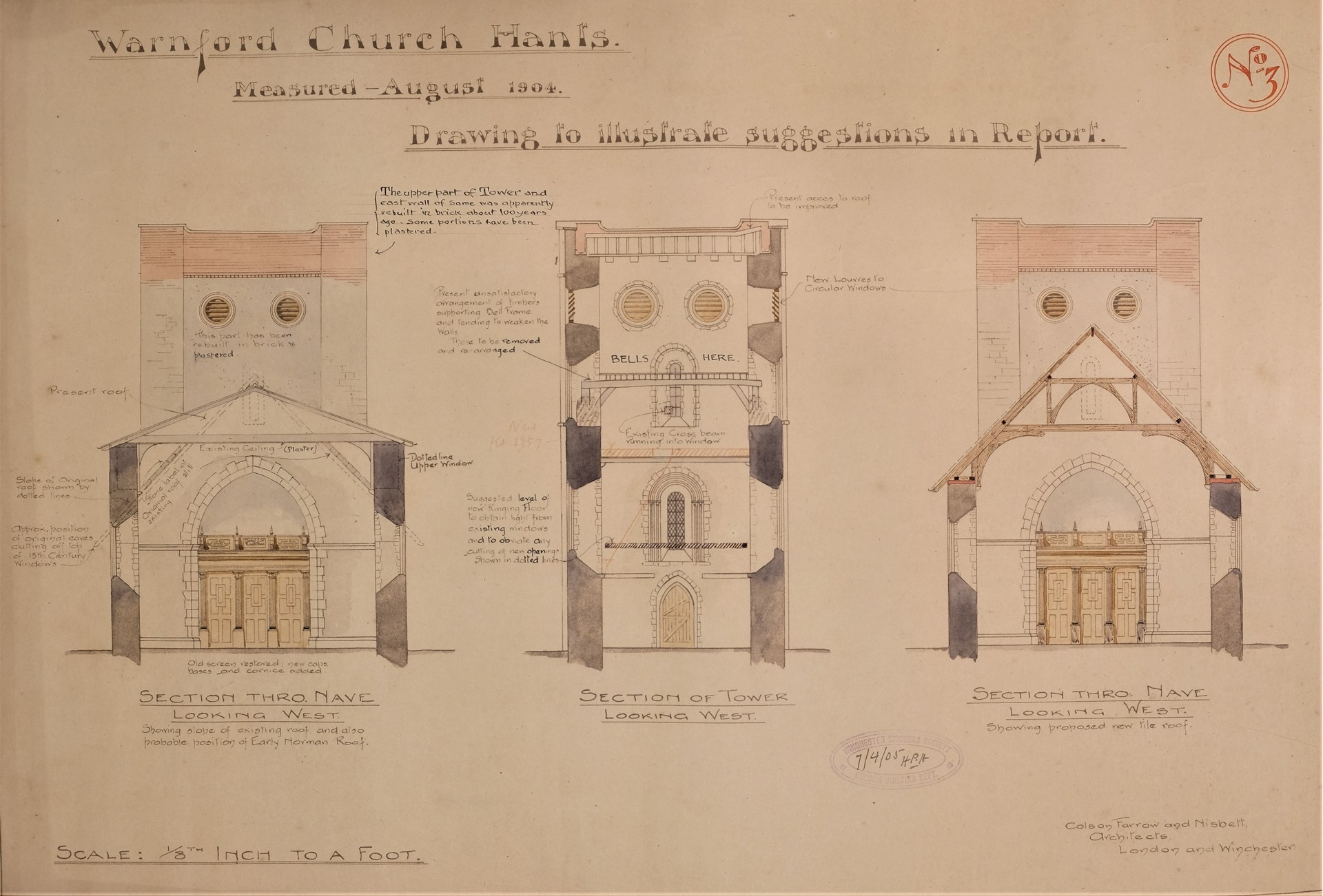 Original Plans from May 1905
This set of three show revised proposed alterations.