19th Century History
This section covers aspects of life in and around Warnford in the 19th Century.
Warnford in the early 19th Century was still a mainly agricultural village. This can be seen in the 1831 Census. Here, looking at the male working population of 107 (i.e. 20 or over), 5% were professional or educated men 5% owned or leased a farm employing labourers, 11% were employed in trade, 10% were labourers and a staggering 51% were agricultural labourers.
The system was very hierarchical and three-tiered with the gentry at the top (William Abbott at Warnford Park), and 63% of the land in Warnford Parish was owned by him, the farmers in the middle who owned or more likely leased their land from the gentry, and the landless labourer who did the work.
The Farmer
Of the farm owners, all but one in Warnford farmed 355 to 650 acres. They would be considered prosperous and at the lower end of the upper middle class, typically employing all the labour they needed, progressive and having the wherewithal to try new farming techniques.
Agricultural Labourers
Farm labourers were the largest occupational group of people in Warnford. They had considerable skill and their tasks included ploughing, harrowing, rolling, sowing seed, tending and weeding a variety of crops, harvesting with scythe, sickle and spade, and laying up and threshing during the winter. The animals had to be herded and milked, and the shepherds needed skilled help at lambing and shearing times. There was cutting, drying and stacking hay, as well as trimming and laying hedges or building drystone walls, fencing and making gates, making or mending roofs of thatch, tile or slate, and pointing brickwork. Ditches, culverts, drains, ponds, farm roads and tracks all had to be made and maintained. In autumn stubborn invasive weeds needed to be skilfully eradicated by fire, and every item needed in his home had to be constructed on days when the weather was too poor to work outside. Not every agricultural labourer possessed, or needed, all of these skills but the seasonal nature of most work demanded that they be versatile and, naturally, the more capable they were the better wages they could command.
Some idea of their hard life can be seen in the Mud Cottages (see below) where some of them must have lived, squatting on the edge of the village and paying no rent.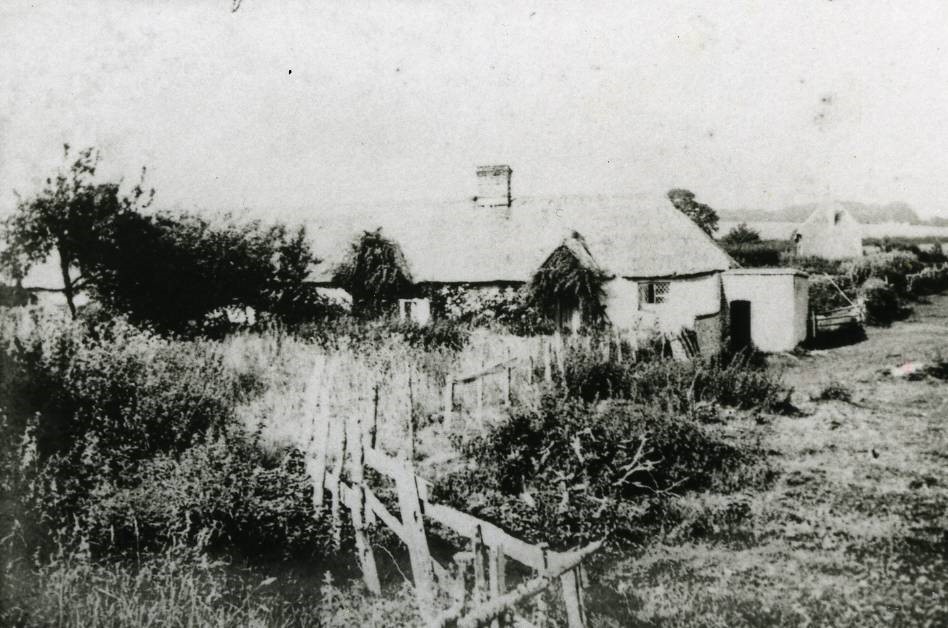 In this section you will find the following articles or stories:-